2020年2月19日的早餐是蜂蜜蛋糕和米糕
Breakfast on February 19, 2020 was honey cake and rice cake
This morning
I eat bread, there are 2 kinds.
One is the cake with the peak honey flavor added,
The texture is very delicate,
Tastes soft and tender,
Very suitable for the teeth of the elderly.
Because honey is added,
So it smells pretty good,
Also there are a few sweet.
The other is rice cake,
Grinded with white rice into an arc shape,
After squeezing into a ball,
Pastries made after steaming.
This one is also soft and tender.
It is also very suitable for the teeth of the elderly.
These two kinds don't stick to your teeth,
The sweetness is not high,
Is very good food.
Especially for the elderly,
Is very healthy food,
All made from white rice and wheat,
It is the basic food needed by the human body.
Honey is also a natural sweetness and easy the body absorb it.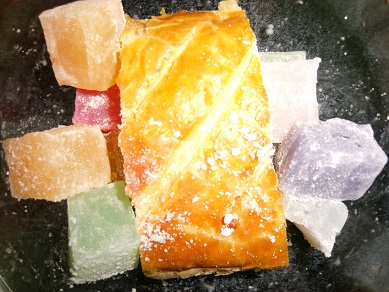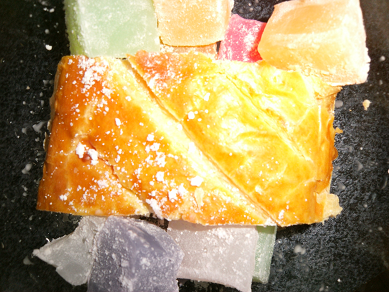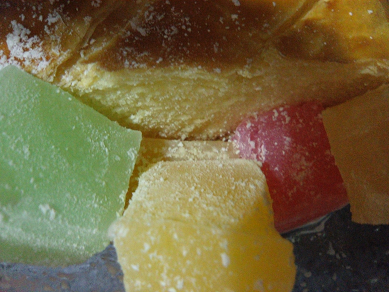 2020年2月19日的早餐是蜂蜜蛋糕和米糕
今天的早上
我吃的是面包,有2种。
一种是添加了峰蜜口味的蛋糕,
口感很细腻,
吃起来绵绵的和软软的,
很适合老人家的牙口。
因为添加了蜂蜜,
所以味道蛮香的,
也甜甜的。
另一种是米糕,
用白米磨成弧状,
在挤压成团状之后,
蒸熟后所制成的糕点。
这个也是吃起来绵绵和软软的,
也很适合老人家的牙口。
这2种都不沾牙,
甜度也不高,
是很不错的食物。
尤其是对老人家而言,
是很健康的食物,
都只是白米和小麦所制成的,
是人体所需的基本粮食。
蜂蜜也是天然的糖分,并且有助于人体的吸收。