Buenas tardes queridos amigos!
Good afternoon dear friends!
Aquí estoy con ustedes sumandome al desafío Thursday is Butterfly Day and Insect Day de nuestro amigo @whatisnew. Me divierto mucho haciendo desafíos y trato de participar en ellos en la medida de lo posible, ya que me parecen muy interesantes porque estimulan la creatividad a partir de algunas simples fotografías.
Here I am with you joining the challenge Thursday is the Day of the Butterflies and the Day of Insects of our friend @whatisnew. I have a lot of fun making challenges and try to participate in them as much as possible, since they seem very interesting because they stimulate creativity from some simple photographs.
Aquí vamos con mi posteo!
Here we go with my posting!
Hoy les voy a presentar a dos insectos que viven en el patio de mi casa.
Today I will introduce two insects that live in the yard of my house.
El primero de ellos es una mantis religiosa o bicho palo, como lo conocemos en mi país, que está todos los días en la puerta de casa.
The first one is a praying mantis or stick bug, as we know it in my country, which is every day at the door of the house.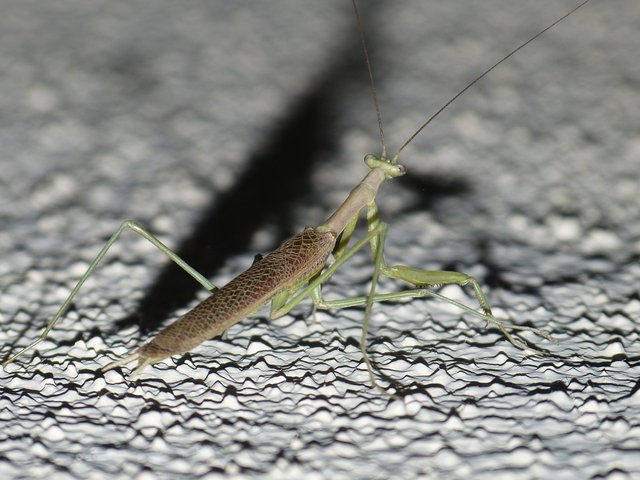 Los otros insectos que quiero compartir con ustedes, son los escarabajos toros como los conocemos aquí. Reciben este nombre por el cuerno que tienen en su cabeza el cual los asemeja a los cuernos de un toro. Este cuerno actúa como una especie de pinza.
The other insects that I want to share with you, are bull beetles as we know them here. I received this name for the horn in their head which resembles the horns of a bull. This horn acts as a kind of clamp.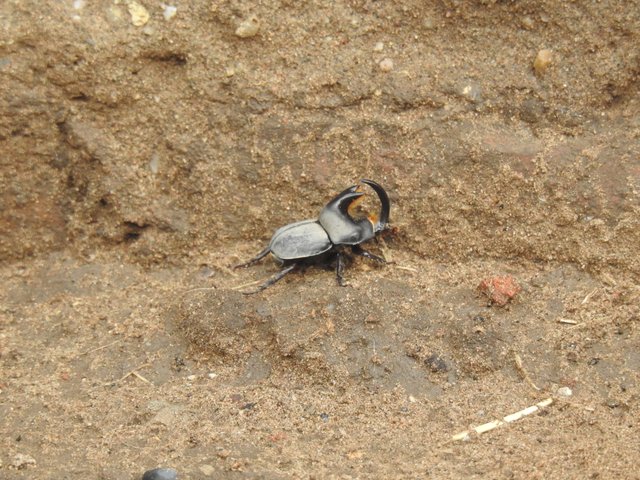 Además del cuerno estos escarabajos tienen una actitud de ataque cuando se los molesta, aunque no llegan a causar ningún tipo de daño a las personas.
In addition to the horn, these beetles have an attitude of attack when they are bothered, although they do not have any kind of harm to people.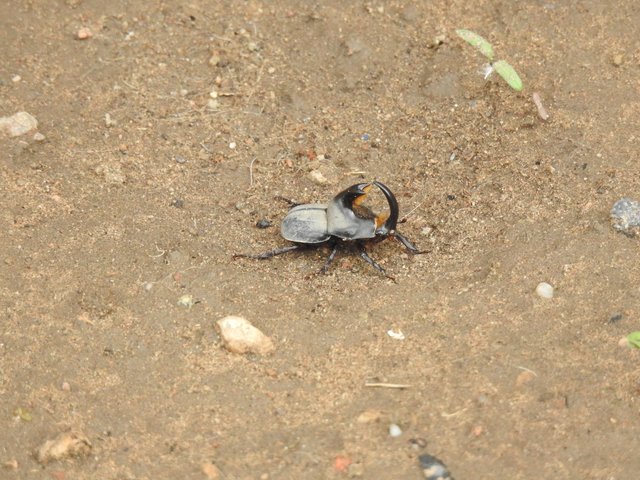 En esta especie de escarabajos los machos presentan esta especie de pinza en su cabeza, mientras que las hembras no la tienen.
In this species of beetles males have this kind of clamp on their head, while females do not have it.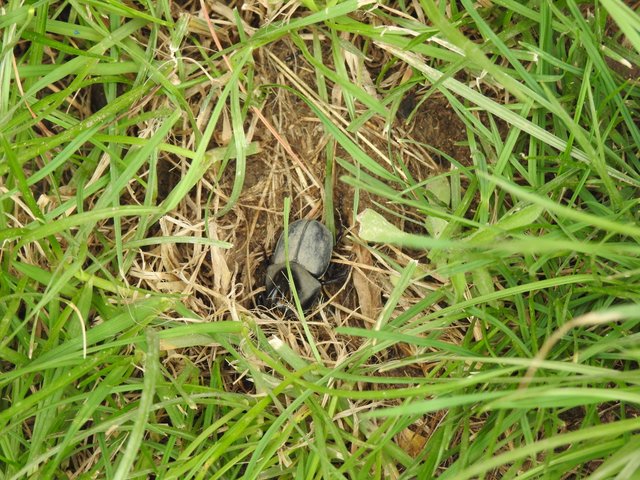 Estos escarabajos suelen aparecen en los meses de diciembre, hasta el mes de febrero aproximadamente y desaparecen cuando el calor extremo comienza a retirarse.
These beetles usually appear in the months of December, until the month of February approximately and disappear when extreme heat begins to withdraw.
Estoy feliz de poder compartir con ustedes este lindo desafio con todos ustedes!
I am happy to share with you this beautiful challenge with all of you!
Hasta el próximo Thursday is Butterfly Day and Insect Day
Until next Thursday is Butterfly Day and Insect Day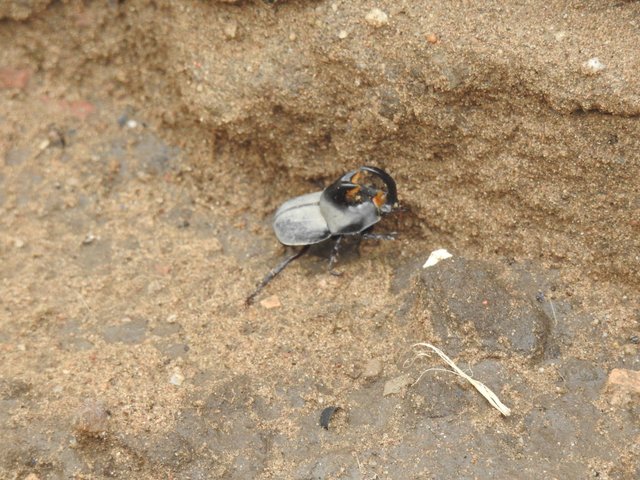 Les dejo un gran abrazo a todos
I leave a big hug to everyone.
Original content of @pablo1601
Nikon Coolpix P900 camera and Panasonic Lumix FZ150 cámera
Posted via neoxian.city | The City of Neoxian