The Decorator Artist — My Portraitcontest Entry #2 For Week #118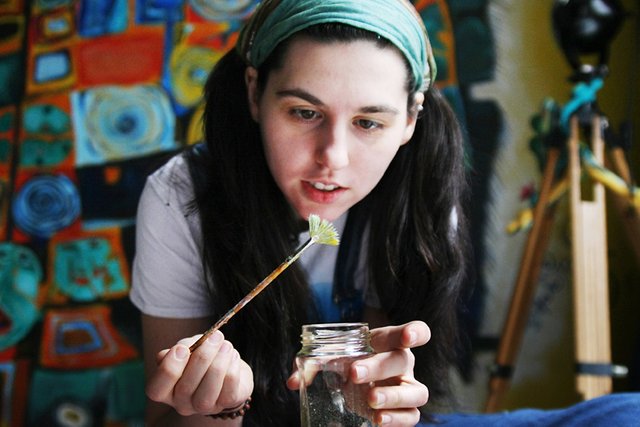 Once upon a time, I had started a project, taking photographs of people in their working environment. That should continue, I think. I have gone too far thinking about clients. Let's get back to ideals.
Nat, working on decorating a room for a friend. Her own interpretation of an artwork by Hundertwasser in the background. Namely, "The Garden of the happy Dead", which is one colorful graveyard indeed.
"Some people juggle geese."
Wash from Firefly/Serenity.
---
Aperture F 2.8, Shutter Speed 1/200 sec., ISO 800, cropped from Focal Length 28 mm.
---
This is my entry #2 for the Portraitcontest challenge. Rules in the link. Again, no specific topic this week, so we're just showing the portraits we want.
Good luck and have fun!
---
Yours,
Manol Donchev