In-game Memorabilia Sales: An Edge for Rabona
Rabona game isn't just a game, it provides its users with the opportunity of creating products and services and thereby earning from them on a regular basis. Specifically, you can sell entertainment to your fans and earn RBN token as well as sell your sports memorabilia. Could we categorize this among the "subscription" example of eCommerce? You won't be wrong if you do that.
Subscription eCommerce is an automatic recurring purchase of a product or service on a regular basis until the subscriber chooses to cancel. Certainly, that's how I earn RBN. My home fans, now numbering over 162k visit my stadium during home matches, they pay for match tickets as well as purchase Sports memorabilia like scarfs and t-shirts and pay RBN in exchange. That's how we roll taking home at least 2 million RBN tokens each season. That's just the preliminary of it. I see 20 million each season coming as income when we succeed to boost our stadium, shop, cafeteria capacities, each to at least level 13.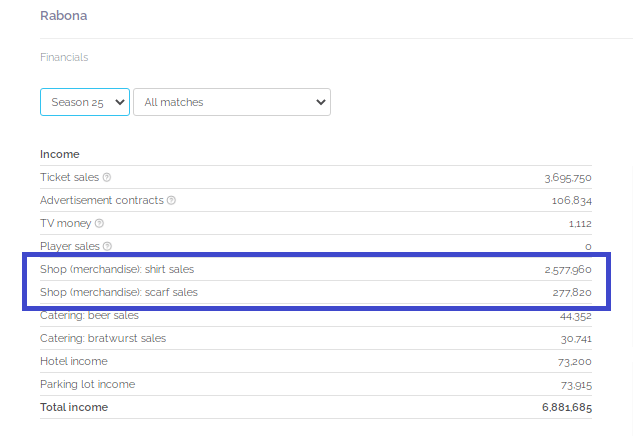 I was hit hard at the end of Season 24 despite all efforts to sustain the stay in league 2. We missed it and got relegated to league 3. It wasn't a death sentence, was just a reminder that more work is needed as per players growth and performance. Our revenues drastically reduced as just a handful of fans attend our games (about 50%) of stadium capacity). Surprisingly, the income at the end of the season wasn't as bad as expected. FC Creativians were was never relegated and we never ended up with a negative balance.
Merchandize scored decent again pooling close to 3 million RBN to the club. That was a huge one. We were able to pool as much as over 6.8 million RBN tokens and did some lesser expenses thereby leaving a balance of 2.2 million RBN at the end of the season. The just concluded season 25 wasn't bad at all as per player performance as we were able to secure over 70 points at the end of the season.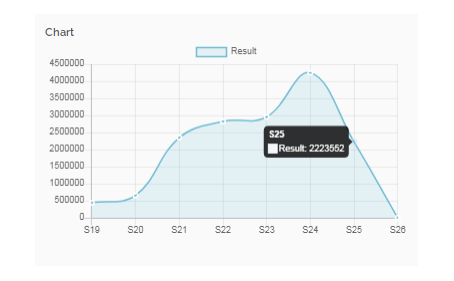 Things are still looking little with Rabona but would soon grow bigger than we all could have thought of. It becomes very important that all Hivers should register their presence on Rabona at the time being . If you're reading my blog oin this for the first time, Rabona game is simply a game that allows users to put to bare their leadership and financial management skills in coaching and raising a football club from the scratch to a profitable level. The very big news is that "Bank of Rabona" is coming soon, and that will reshape everything with RBN and DeFi options on Hive.
Bank of Rabona will allow you to stake RBN to earn dividends. You will also use your stake to make decisions. These decisions are either mundane, such as decisions about the type and amount of dividends, but will also be significant, as the further development of Rabona. Your stake will have a high weight in the future. Your stake matters.
---
Join Rabona game now with my Referral link
---