What should I do with my painful feelings? Should I give them space, or do something else?
Throughout the last 7 months, we have been following the life of a six-year-old boy who got a tumor in his brain. I didn't know him, but I got frequent updates from my wife about what was going on with him. Then, a couple of weeks ago I remember my wife came and told me one evening that he was getting worse (once again), and I got this feeling on my inside - he is about to die very soon. I have had the same feeling one time earlier as I visited a person in the hospital that had been fighting cancer for a long time. Normally we would be speaking and praying, and then I would leave with my wife and just say goodbye. But, that time, I told her - I will see you later... and I have a feeling that both she and I did know that when I said it this time, it was not about meeting in the hospital again, but about meeting in the eternity. I somehow knew this was the end.
And that is also what I felt when my wife told me about the latest report about the six-year-old boy.
I was lying in bed just looking at the ceiling. It was painful. I didn't know what to do.
And that is when I remember telling my wife. It would be easy for me to calm down. I would just need to jump out of bed and go to my computer, and I would be able to distract myself from the painful feelings!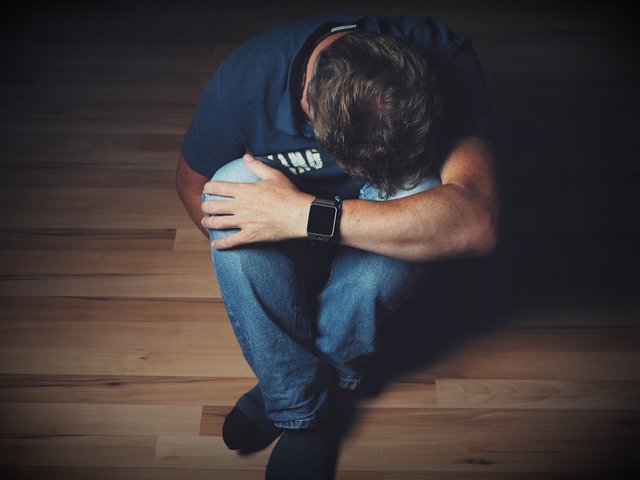 Source: Pixabay
And then came Christian Eriksen
I love football and I was (of course) watching the match between Denmark and Finland. But, then suddenly everything changed. Christian Eriksen collapsed on the field, players were running to his aid, then came the doctor, the players covered Christian Eriksen so that the cameras wouldn't see what was going on. The players were crying, the wife of Christian Eriksen came onto the ground and was comforted by Kasper Schmeichel and Simen Kjar, and it all became so unreal. It was painful to watch. Was a football player going to die in front of 20,000 spectators in Copenhagen and millions of TV viewers, including myself? Watching the pain of the players, the audience... it was devastating. And I felt it on my inside once again. It was painful! It was dreadful.
The Danish team lost the match later that evening, but I am convinced that losing a match in an international tournament has never meant so little. The Danish team won! The Danish were the victors! They got their friend back (his heart stopped and the doctor had to use a defibrillator to get him back), and in such a situation, who cares about losing or winning against Finland?
But, what should I do with my painful feelings?
But, the real topic here was... what should I do with those painful feelings? Should I let them in and actually feel the pain and maybe be unable to sleep for some hours? Or would it be better to escape those feelings and play a computer game or just watch crypto charts instead?
Life isn't always easy, and I do know that you need to allow pain and suffering into your heart as well.
What do you do in such situations? How do you deal with pain, suffering, and similar feelings?