How to add wox-trx liquidity and swap using tronlink mobile wallet
Several publications have been posted on how to swap and add liquidity using wox-trx pair on tronlink wallet **most of these guides have been based on PC version while some users are acquainted with using mobile devices to perform most of their crypto-related activities here I will share a step by step guide on how to conveniently add swap and add liquidity.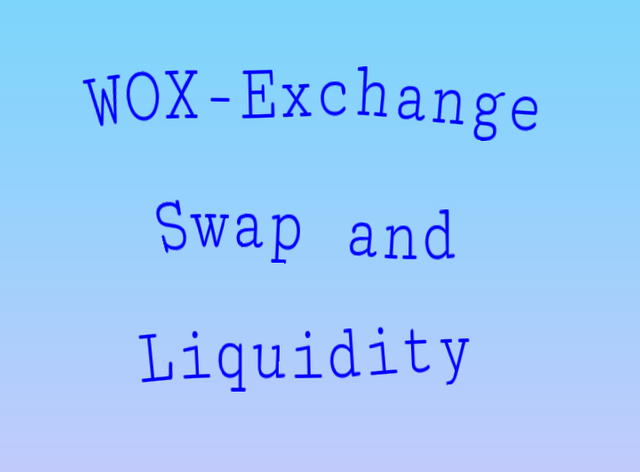 Note to complete these tasks a verified TronLink wallet will be installed on a user's device here is an article published by @chucho27 on how to create and recover of tronlink wallet
With your wallet successfully installed we can proceed with swapping of wox token.
To swap between two pairs a sufficient balance of either TRX token will be required to cover up for a trading fee and swapping action. here is also a useful post written by @josevas217 on how to obtain energy and bandwidth used for processing transaction on tronlink
With the above links on how to set up a tronlink wallet and obtain energy and bandwidth, we can now proceed with swap/trade of wox-trx pair.
From your Tronlink homepage access, the discover area and paste the below link on the app explorer these will automatically connect your wallet with the Sunswap trading homepage link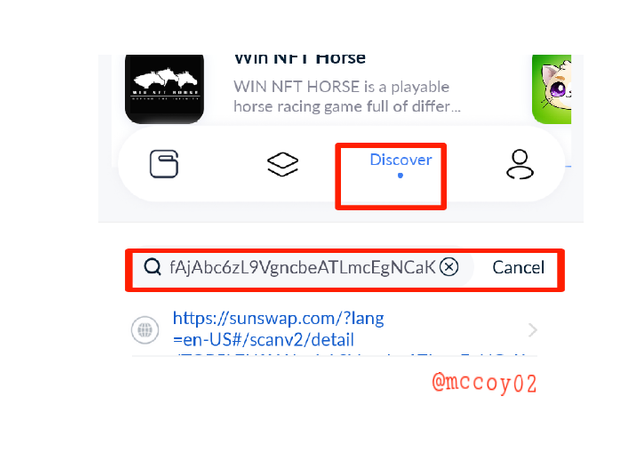 Click on the trade option to proceed with swapping of TRX-WOX pair from the screenshot below I used 200 TRX to swap additional 44.37 wox tokens next is to click on swap to complete my transaction.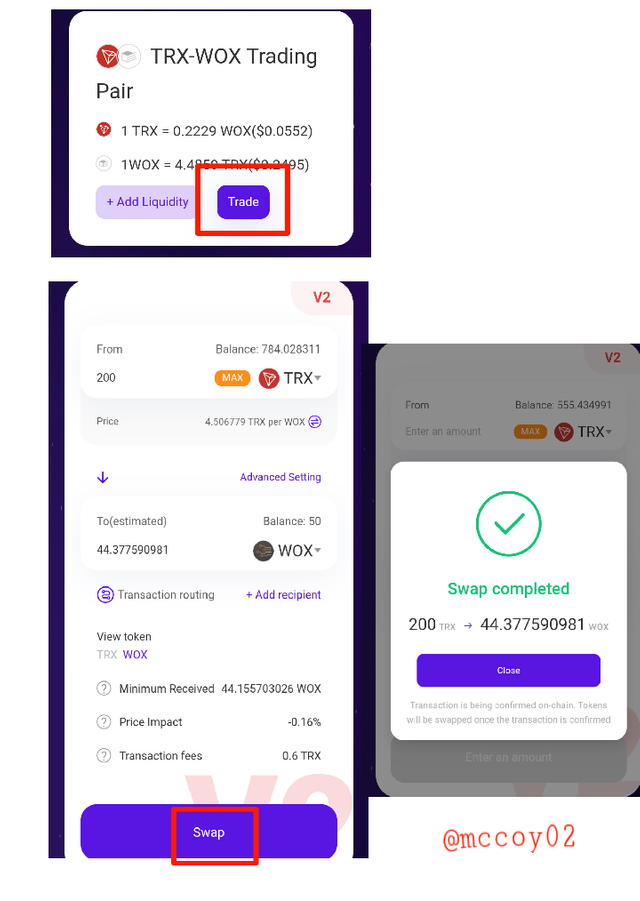 On successfully swapping the TRX-WOX pair next step is to add liquidity click on the add liquidity option I have a total of 94.37 WOX tokens which is equivalent to 424.75 TRX to provide liquidity an equilibrium on the two pairs must be provided these means 94.37wox is equivalent to 424.75 trx, next is to click on supply and proceed with completing the transaction below is a screenshot taken to show the process involved.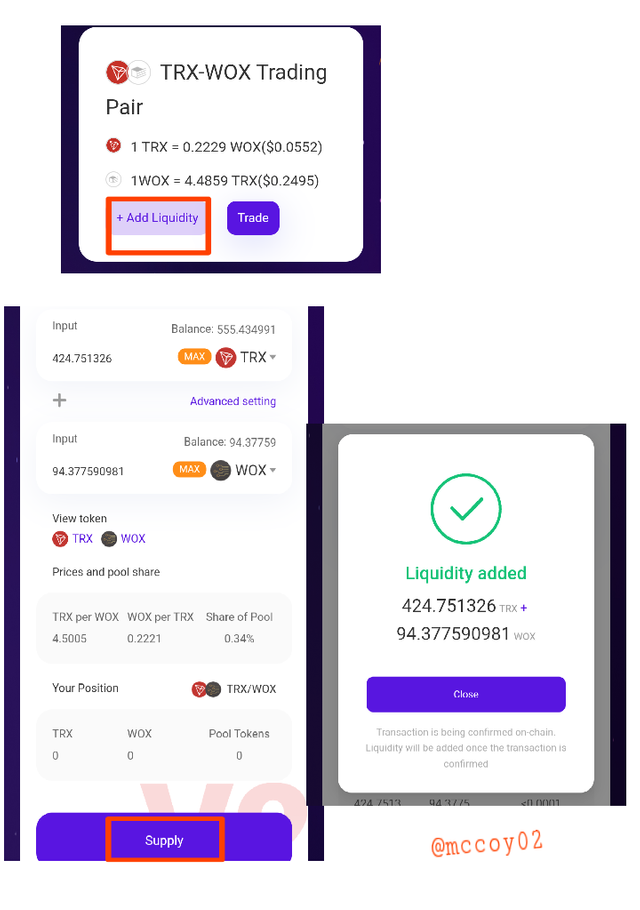 Join Wox exchange on discord to stay updated with the latest info
https://discord.gg/C3asZDt56f