My Little Book: 1rst ed.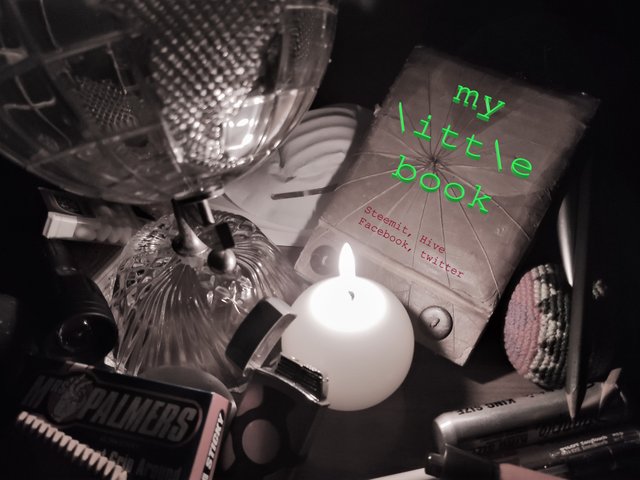 My Little Book:
Steemit, Hive, Facebook, Twitter

The landscape of blogging and social media is changing. We are seeing twitter flex its muscle and Facebook making another push for Libra. Kind of makes the battle between Steemit and Hive seem a bit small.
These were the thoughts that tugged on me to take on a new project. I tend to use Whaleshares when feeling more creative. This is where you might have first seen the accompanying image (with different text). I like it and may use it for a series of investigations.
Below you will find ideas about each platform. Some were already touched upon in my initial post. I also expect to create another version of this post for Hive. Moving forward with the investigation will likely bring Tron into the mix on my Steemit posts and the divergence between the chains on Hive.
Let me know what you think.
Facebook's Libra Seems to be Chugging Along

The Libra project is still alive. Zuckerberg recently discussed its future at the annual shareholder meeting. He's apparently taken an opposing position to twitter. Consider how the Libra announcement coincides with the main stream media's discussion about twitter fact checking. A battle in the political arena may even have already begun.
This is important to crypto because most experts believe that the limitation is mass adoption. Libra (or a twitter crypto) could threaten Bitcoin in ways we haven't seen yet.
Twitter Remains an Unmatched Widget

Twitter seems the easiest to figure out. Consider how easy it is to send someone Brave coins. I've done it. All I needed was to know another user with the Firefox add-on. The Brave tip icon discreetly appears next to the like button. A pretty nifty innovation.
Twitter's technological development around the 140 character limit is brilliant. There's always going to be a need for rapid messaging. Competition from Facebook Messenger and others will seek to take its place. Though, twitter's strength is as a dedicated service in brevity.
Consider the communication speeds needed by politicians, businesses, news outlets, emergency services, etc. Information urgency may even help twitter displace text and phone service as antiquated when compared to future internet infrastructure.
Steemit and Hive: A Battle to be Won?

Steemit is the only crypto medium that (I found) resulted in pratical financial returns- alas, almost insignificant. The few meals that it did afford me inspired hope. In regards to SteemVsHive, Maybe the single greatest influence in the conflict will be the Tron factor.
Curiosity is actually what inspired this post. Well that and the fact that I just reorganized my crypto life to be fully accessible via mobile. It's made a world of difference.
My short term plans involve the exploration of how these platforms differ.
As one piece of iron sharpens another, so friends keep each other sharp.

Concluding Thoughts

Hopefully the existing crypto writing/artistic community can push to improve the status quo.
We need to be weary of not being blinded by the same agendas plaguing Facebook, twitter and other fiat-based platforms. Hopefully, when the time comes, social blockchains will grow into something more than a butler for the advertising world.




Let's spread the word and create exciting opportunities for each other. For more information about @project.hope, visit the main site here. You can view other content by #PH authors at our hive.