The president of El Salvador Nayib Bukele is a crack.
He even has lasers in his eyes in his twitter photo.
El Salvador was tremendous. It is something historic, isn't it? The first country? How will their central bank do it?
It is not the first country nor the first similar initiative but it would be very good for Latin America.
Japan in 2017 presented the proposal and it was approved in mid 2019, being regulated in early 2020, both currencies coexist, it is not that the central bank of el salvador is going to exchange its funds for Bitcoin, but that citizens will not have legal impediments to make their exchanges with other currencies, it is the subtle difference between a legal tender and forced tender.
In most countries there are usually several currencies of legal tender where contractually payment clauses can be agreed and the judge subject to compliance with the letter or the law. But it is not "forced" means monetary control from the central bank of El Salvador will continue, I assume that what he is doing is preparing his country for the future, we all know that the Bitcoin can be an important part in our immediate future.
This new initiative by this president, I certainly hope that many countries in Latin America also take control and can make proposals so that their countries can take these currencies as a legal tender, of course there will be duality but I am sure that people will adapt very quickly is a matter of having the freedom to choose and to pay either with cryptocurrencies or Fiat money, now we just need to wait for the congress in that country to approve this will be under rules and laws that are beneficial to the people and as always the government also trying to make their own profit.
But what I like the most is that at the crypto level it is possible that in the governmental area it will be a little more difficult the acts of administrative correction that can be presented because everything will be registered in the block chain and as we know everything is auditable, it will be possible to know the origin and possession of the cryptos.
I think El Salvador has a very promising future as a country.
---
---

---
---
PROJECT #HOPE An Initiative to give hope!

| | Visite nuestro socio www.steemscan.com/convert si está buscando una forma fácil y rápida de convertir STEEM a otras criptomonedas importantes. |
| --- | --- |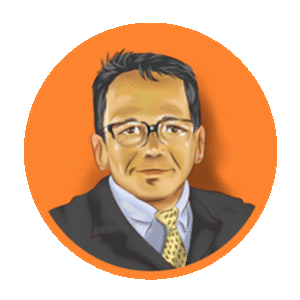 ---

Thanks for visiting, I appreciate your opinion.

"In constant evolution".