Community Announcement - 200K SP Curation Program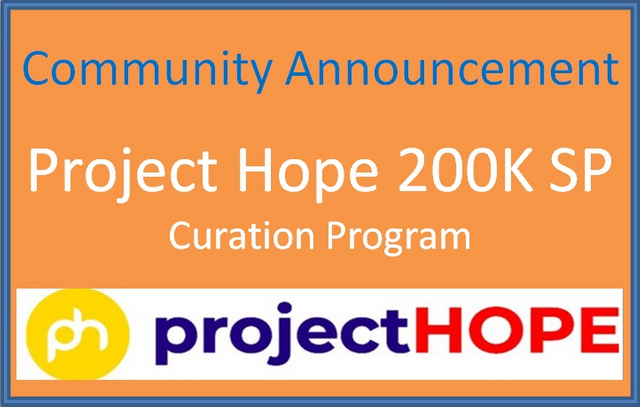 Project Hope Community
This will be a short publication, with the intention of informing you: suscribers, members of Project Hope, team of content creators and anyone who feels the desire to show their work on the front-end of our community, how to enter and be a beneficiary of our Curation Program.
The History
About a month ago, Steemit.inc created the initiative "The Community Curators Project" within its program "100 DAYS OF STEEM" where curators were sought who would have the opportunity to reward the authors through a set of accounts that have considerable voting power.
Project Hope introduced the application to choose one of these delegations as you can see in the post "PROJECT.HOPE application for the COMMUNITY CURATOR PROJECT of Steemit".
We were selected!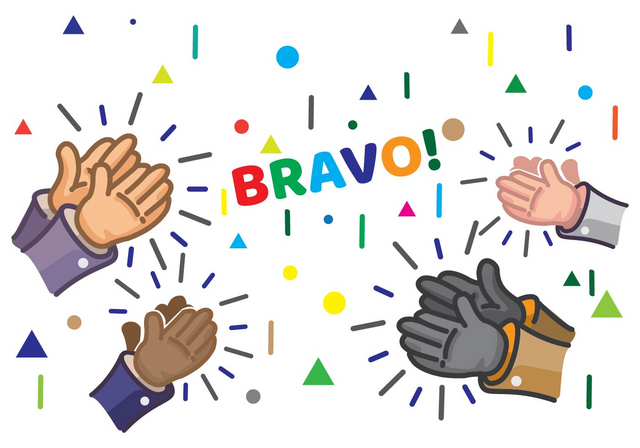 Project Hope received a 200K SP delegation from Steemit.inc.
---
For this reason, from May 1 to 30, we will be using that voting power to reward the publications made through the front-end of our community.
How to enter the Curation Program?
After listening to the voices and opinions of the members of our community, we were able to decide the best way to develop our program. To know more about this, visit: DISCUSSION: Best way to handle Community Curators program requirements (starting 1st of May).
One of the conditions of STINC was that the publications rewarded with the 200K SP were not also published in any other chain outside of Steemit. For this reason we have these simple guidelines to enter the curation program:
Publish an original article in our community.
Do not re-post it on another chain (hive).
Share the link in the "Steem Only" channel of our Discord Server.
Commit to answer the comments you receive and also visit the posts of others.
After 4-5 days you will receive a vote from our curation @steemcurator06 delegate account.
---
Maybe you could consider adding a note at the end of your post stating that it is a "Steem Only" post and link to this post.
We will also have a stimulus campaign for the valuable comments made in these publications. Where we'll promote first valuable comments (longer than 1-2 sentences) placed on such a publication with solid upvote of @steemcurator06.
So, let's comment!
---
---
@juanmolina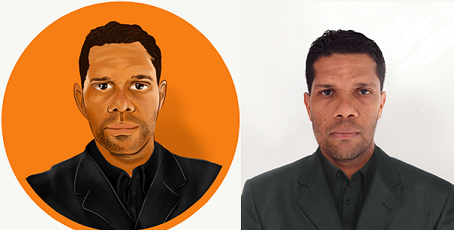 ---

Project Hope Venezuela is an initiative created to grow.
You See more about it at:

Hopefully by now you think that our efforts are worth your support and you'll consider delegating some SP to help us grow. We will be happy to have you on-board our project and in return we share 100% ROI (curation rewards) with all delegators.
We share those rewards on a weekly basis and currently 1000 SP delegated to @project.hope will result with a profit of average 2 STEEM / week (which is slightly more than pretty much all delegating bots are offering).
---
Web Site | Telegram | Discord | Instagram | Twitter | Facebook | Youtube