The society of fatigue. Victim and executioner in the same person.
Some time ago Byung-Chul Hang's book fell into my hands by chance, whose name caught my attention and is the one with which I title my post *The society of tiredness*. Just at the time when this book came into my life I was experiencing a delicate health situation caused by stress, you know how bad this modern evil called stress can be, even when I had nothing that physically compromised my health mentally I felt so exhausted and exhausted every day that I began to think that I must have something wrong and that was not reflected in the studies and medical tests that I did, it was something really incredible I myself came to put together a clinical picture, obviously with all the results always negative.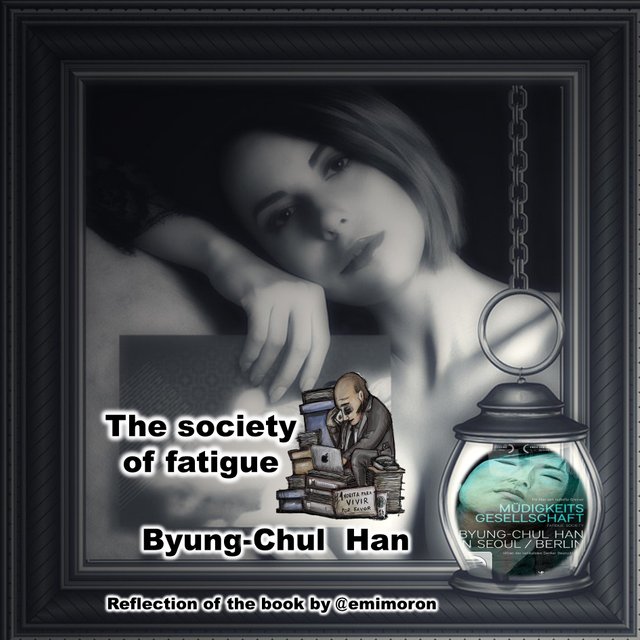 Source: Image modified by @emimoron
At that time, I started a diploma course in neuroscience and one of the readings we had to analyze was that text "the society of tiredness" and I was looking for God in the corners or an explanation to my situation and I said for sure in it is the answer and, well I was not wrong, beyond a miraculous cure; if you believe that exists, I got answers to my health situation and mood and psychological state that even today lead me to understand this society and all that we are allowing to consume and destroy us.

One of the first explanations given by the author is that, in the society of tiredness, people live very fast with the mentality that everything is ephemeral, they have already lived and experienced it and that nothing of what they are going to see has anything to surprise or appreciate. This premise is given because the new generations believe that everything has already been done and that nothing can amaze them. This society lives on copies and mass production where they are afraid of differences and that the person, animal, object or whatever is different is not right and should be discarded.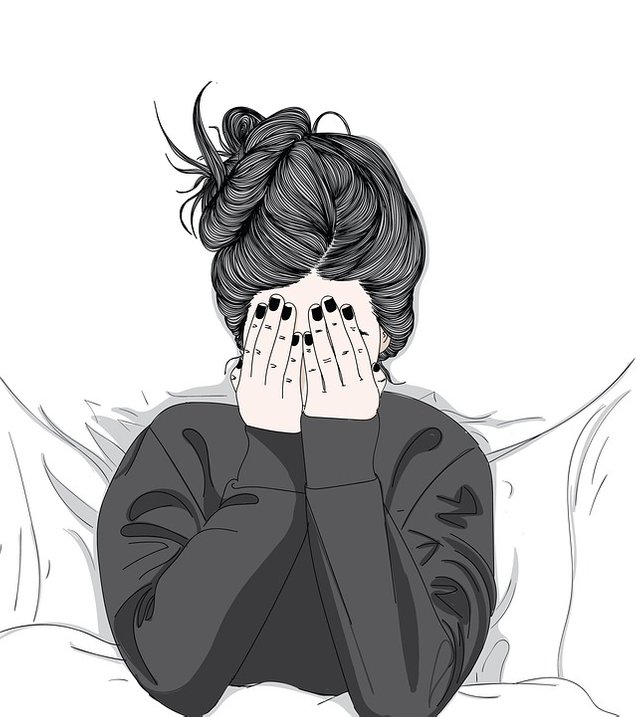 Source: pixabay.com
The second explanation that left me really amazed because I had never seen it from that perspective is self-exploitation, for the author of the text, we all exploit ourselves and think that we are realizing ourselves, we abuse our capabilities, we take our physical being beyond imitation at the expense of a supposed professional, economic, work situation, among others, all of which are related to the external and material with the work being and thus we sacrifice ourselves with the excuse of achieving excellence and we think of it as a realization. And I will tell you that nothing could be further from our fulfillment than this exploitation. Byung-Chul says "we no longer need a tyrant or a dictator to subjugate the population. We are enough to exploit ourselves to the point of exhaustion. And paradoxically we live under a false sense of freedom" does any of that ring a bell, because to me it sincerely short-circuited my life counter back to zero.

Victim and executioner in the same person. In this part I simply cried, seeing what I had become, of course I was tired, exhausted, but I demanded so much of myself in the absurd search to prove that I could do everything without anyone's help that I did not realize that I was exploiting myself, I was my own executioner, my jailer. For everything there were only minutes, in a very timed way, half sleeping, getting up, making breakfast and lunch to not "waste time" because that was my phrase "waste time on things that did not generate me benefit" imagine eating, sleeping, going for a walk, talking with my partner, watching a good movie, among other things that today I know are gaining life in a well invested time.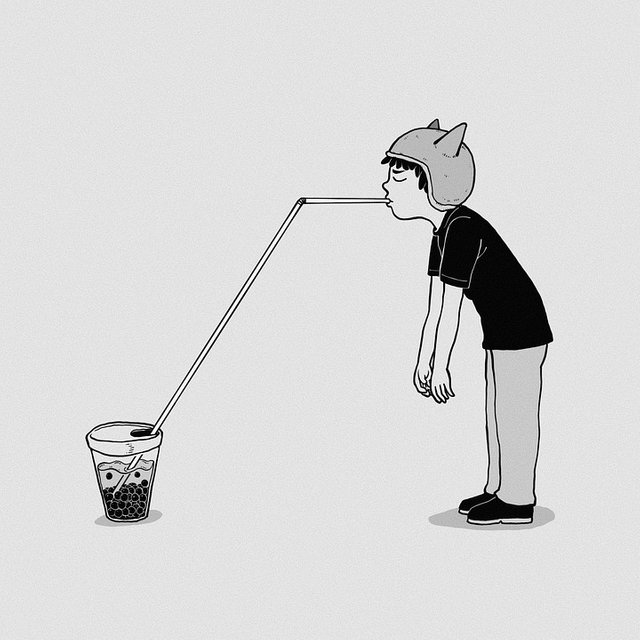 Source: pixabay.com
This author calls us to reflection when he tells us that "we live in a society of total conformism" where the pandemic only came to show us what we really are. Today we live enslaved by our need to consume technology, we have sacrificed socialization and human contact for a reality that is only found in this digital world. Today we exploit ourselves and with that we think we are fulfilling ourselves when really we are killing ourselves in a very accelerated way without being able to blame anyone else. I recommend this book when you want to make a personal journey to understand today's society and maybe, like me, restart in a life where I learned the value of being and being in this here and now. Life, health and prosperity.