You need a tough mindset
Storms of life are abound to happen anytime, anywhere and to anyone on this planet. There is no new challenge/storm of that has never happened. Such storms can be a sudden loss of your dear ones, financial losses, a broken relationship, a fatal accident that leaves the victim disabled and so on. These are part of life.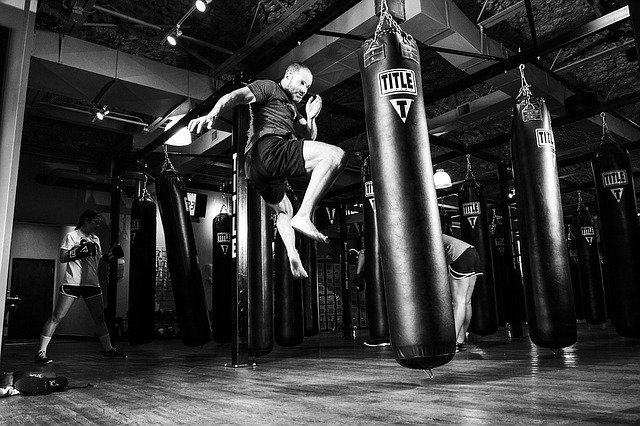 Image source:Pixabay
All storms of life come to you for a reason. Though they are negative and undesirable; but they have a positive side and that is equipping you with a tough/strong mindset. Regardless of what may hit hard on you. Life continues, you have to gather yourself up and move forward. I have grown up hearing these common quotes "Regardless, we move" "No retreat no surrender." "No pain, no gain." I picked them up from the action movies i have watched since childhood.
What does not kill you, makes you stronger 💪 . It might inflict pain on you today. It's not permanent, its just temporary. Soon or later it will be gone. You are now left as a strong man. With a good experience. If any of such comes your way again it will just be like normal food for you because now you are used and have toughened in that line.
I lost my Dad, when i was 12years old. It was a very tough situation at that moment. My Dad was our bread winner. We were now left the 3of us me, my sister and Mum. I became the man of the house even at that young age.
Good enough my Dad had done an incredible job in us(me and my sister). Before resting he equipped us with the tennis sport skill which became our talent. We used it faithfully to survive in this world. We made money out of it through offering tennis coaching lessons to many people that wanted to learn the tennis sport and that's how we able to earn a living and support our family by then.
All tough situations in life teach us to be strong no matter what comes our way. You do not have be in the league of the cowards. In business, you need a tough mindset to be able to make certain financial decisions. For example a decision to hold your tokens during the dip when others are selling them off in panic. Never be driven or lured by others fear. Stand on your ground. Keep focused on your set long term goals. They will celebrate you later for having endured through the storms. Hehe...they certainly come to you for inspirations and motivation on how to make it to that bright side.