Wing Over Practice - Paramotor Shenanigans 📷
Here was a flight were I went up high (2500' above ground) to practice
advancing my wing overs. This is a slow process when done safely, and since I'm a new pilot, I'm taking it eas and slowly. Hundreds of turns to master each step of the way, before dropping that wing any lower.
Click images to view larger images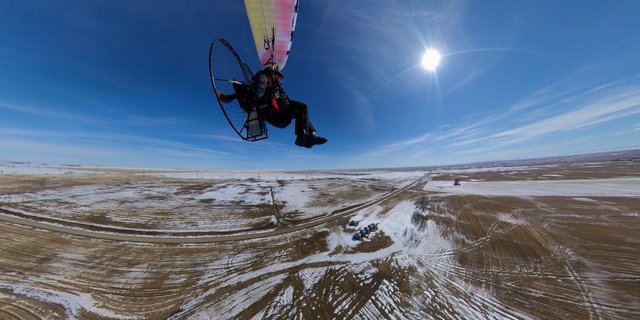 I'm basically getting the middle of the wing to horizon at my level, so its 90degrees to normal flight.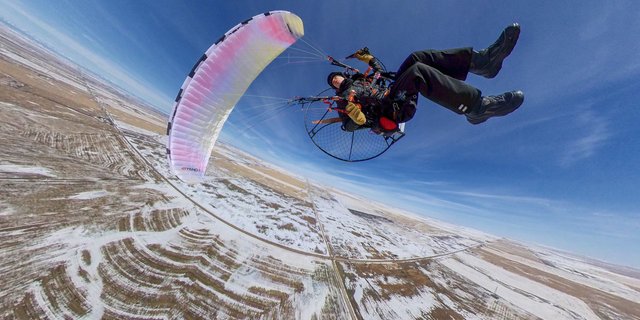 Some down low pics as well, such clear skies.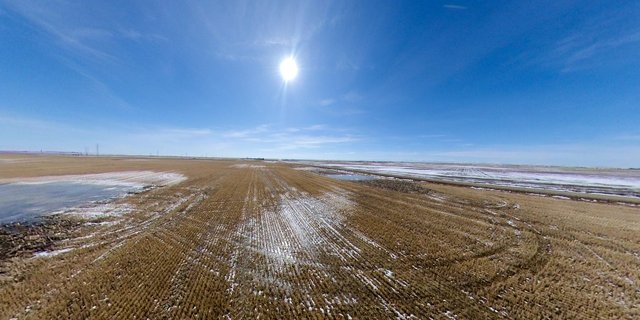 Flying over the railway lines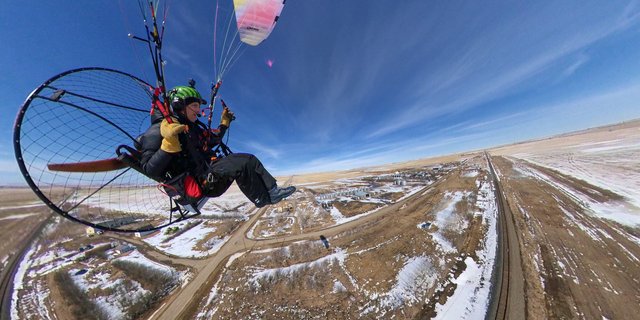 Endless fields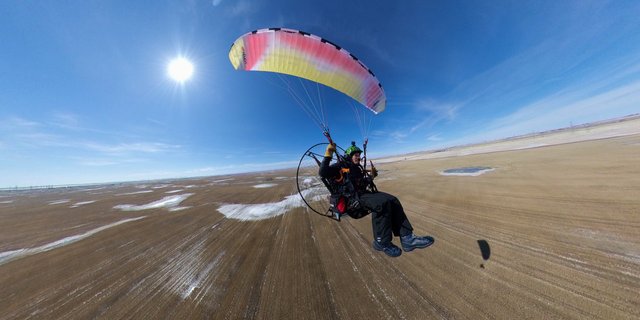 This 360 camera is rad, view in any direction, look at that colorful wing.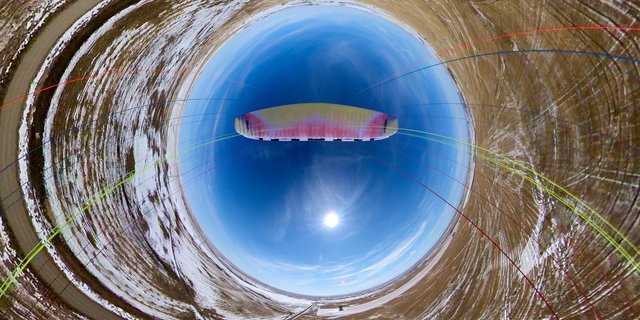 Tiny earth. WOW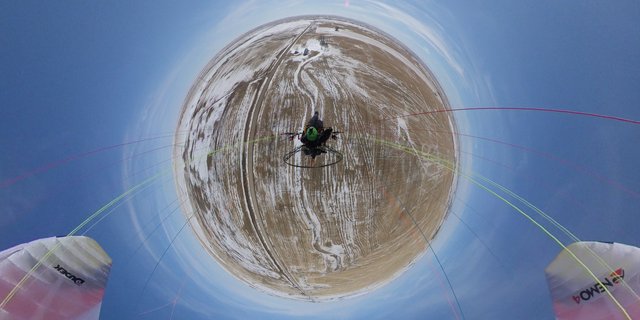 Works out on the rail line, not sure why they are doing it in such cold winter conditions, but hey.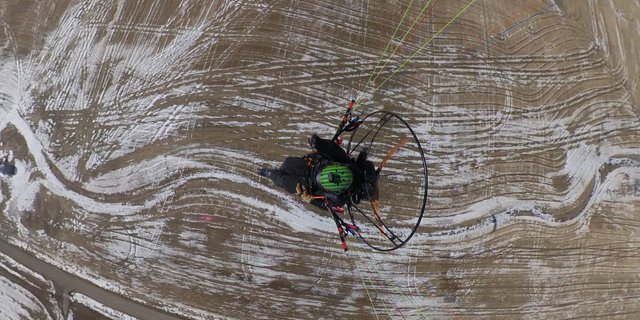 What an awesome flying machine.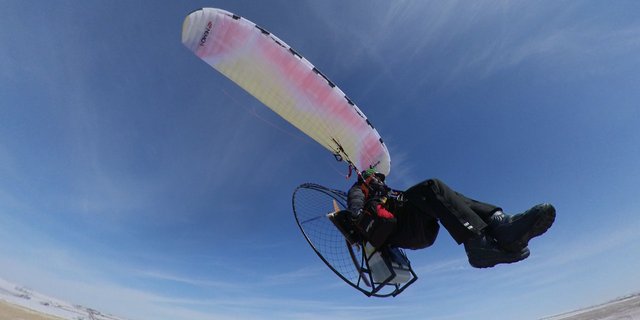 Oh ya, back to the wing over training.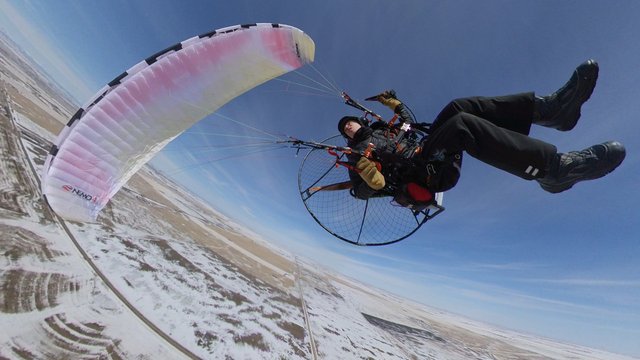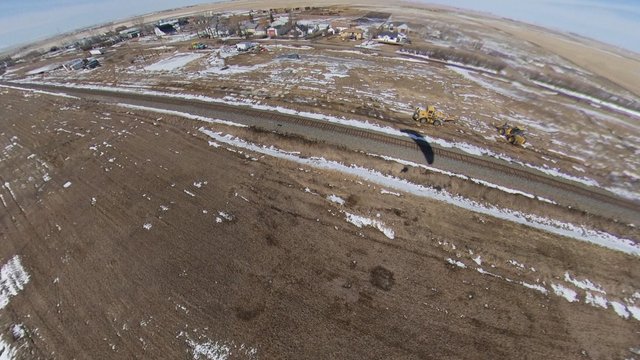 Crap, engine died from spirally out negative G forces, fuel tube sucked back some air likely and starved the carb. Easy to restart in the air, but would obviously prefer if the engine didn't die mid flight. lol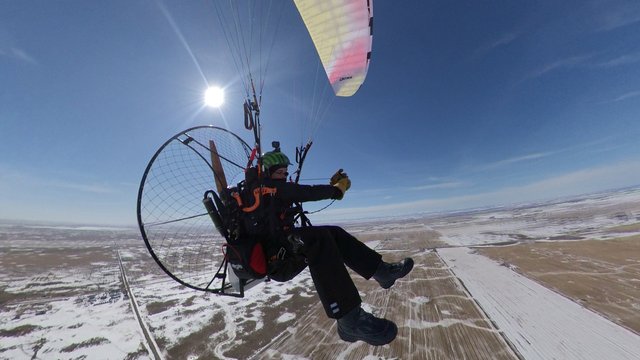 Such awesome sun scapes.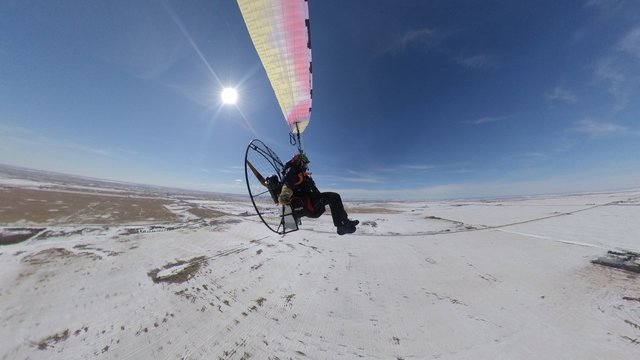 I hope you enjoyed the pics.