The sound of 340M STEEM being dumped and the simple choice
I think the answer to that is quite clear.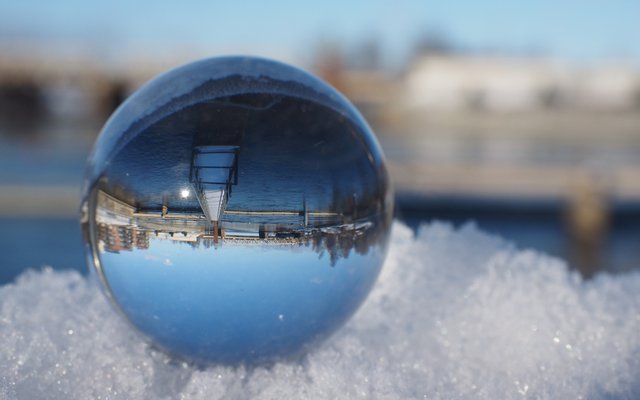 At the moment, there is a stalemate in the witness rankings meaning that no hardfork is possible by either side, just to reiterate, one side is a decentralized Steem supported by the majority of the community, the other side is a centralized Steem that is supported by Justin Sun and a tiny slice of the community.
The current stalemate is held together by @proxy.token, an account used as a voting proxy by many of the SCT community. SCT is a highly staked, but small community made up of mostly Korean members. Due to their stake, they are the third largest community by pending payout.

You can see that there are about the same amount of subscribers as posters, which tells of a narrow selection of users. In comparison, we can see the two communities above in payout size:

Now, I am not sure what the SCT think about this, but I know that they are not keen on the downvotes they have received in recent months. I think part of the reason for the downvotes is that the EIP has shone a light on a narrow circle, something that was hidden prior to HF21/22 as bidbots buried their posts. However, once the trash was removed from Trending, a lot of the same SCT posts were coming up and as far as I could tell, they were initially using the SCT token to buy votes with anyway. I am not sure about now.
Anyway...
Once the spotlight was shone on them and there were literally pictures of soup getting 25 dollar payouts, the downvotes started. After such a long time of being hidden away, this was not the kind of attention they wanted I am sure. So, they want to get rid of downvotes.
Downvotes are the only way to deal with bad actors on the Steem blockchain.
But again, anyway...
At the moment, they are hedging their bets by holding the witnesses at a non-consensus level, which is great, but do they understand the consequences of a Justin Sun victory?
They can remove downvotes. Score!
The problem is that it won't matter, because Justin Sun doesn't give a fuck about the reward pool as he already has the next three years worth of Steem it would produce in his wallets - and he wants to get paid.
What he is likely to do after this entire miscalculated debacle he has created where he has pulled in friends on exchanges to lock up the stake of their customers and use it to vote. The legality of this is an issue in itself, but so is the liquidity they require for their operations. So, they want to change the powerdown period to much shorter for the exchanges, and their accounts.
Ah... so the person who wants to exit will have access to 65 million Steem instantly, while everyone else has to wait 13 weeks?? Sounds fantastic for all those big staked holders who are worried about losing STEEM via downvotes.....
But, even as the price of Steem tanks as Justin Sun dumps on the market the very cheaply bought Steem, he won't be the only one.
But before I get there...
If Justin Sun wins, the chance of a Sister chain goes up to near 100% and do you know what that means? Well, the people who are interested in a decentralized community will shift there, leaving the SCT and a few stragglers on the old chain. There are about 20,000 top level posts on Steem a day, the SCT community has a total of 3615 posts coming from 369 posters. The chain is going to be very quiet.
Back to the "not the only one dumping"
Once there is a sister chain up and running with all of the information of Steem copied and ported over with a new token, there is no reason at all for people to stay on the Steem blockchain,other than in hope. Nothing stops them from staying of course, but it isn't going to look pretty as the maximizers will move in. So, because there is no one here, it means there is no reason to keep the stake, and while Justin Sun has 65 million odd and the SCT has something like 6 million between them, the rest of the Steem community has another 130 million powered up, as well as 110 million on exchanges (mostly locked in stake currently) and liquid. This is going to get dumped too. All of it.
Even if the SCT community keep their stake powered up, about 330 million Steem is going to be sold as fast as it can be sold for any profit possible. Without the community here, there is absolutely, no reason for Justin Sun to hold any, nor anyone else. Price is going to tank as hard as it can possibly tank. Steem becomes valueless.
But no downvotes!! Yay!!!!
And then there is the sister chain...
I am guessing that if the Steem community is forced to fork into a sister chain, the highly contentious pre-mine stake that is continually at the center of the discussion on Steem, will change form. Perhaps a lot of it will be burnt to lower total suply, perhaps a portion of it will be used to fund the SPS or pay for the developers who can roll out SMTs. Regardless, it won't be in Justin Sun's accounts - as those accounts won't exist.
But, a sister chain is not Steem and it can do as it pleases. If the Steem community is the value of Steem and they move to a new chain, the new chain will immediately have use case value, even though the token price will take time to build. But, do you think the sister chain developers are going to look kindly on those who have essentially screwed the last four years of their work, investment and effort? Why wouldn't they use the opportunity to remove who they can clearly identify as working against the community?
This is a blockchain, every vote cast has been recorded, as well as every proxy vote cast. With a new chain comes new code, and I am going to go out on a limb and say that those who would be responsible for fucking the community over by trying to centralize the governance, might not be the most welcome accounts on the new sister chain, regardless of their stake size. Rather than give them the opportunity to get free tokens and then dump again on the community, perhaps those tokens never get issued, those accounts never created. Perhaps the equivalent amount of tokens goes into the funding for development of the new chain.
A sister chain will have downvotes.
So, going with Justin Sun at this point means that the Steem token is going to be valueless, and the only gain the chain will have for those who support it is that, Steem will have no downvotes. Smart contacts? Why would Justin Sun spend any more money at all on Steem for a community of a few hundred people who reside in a community that he has dumped his tokens on to get his ROI on his cheaply bought STEEM?
This post isn't meant to be contentious or combative, but as far as I can see it, whoever sides with Justin Sun at this point is not only going to have their Steem value crushed to zero, they are also not going to have a place in the community that is forced to shift to another chain - or at the very least, they will have to start from scratch or buy-in again. It is about as lose-lose as you can get for them.
Those who choose to support the decentralized side of the community, which is by far the majority of users, will have a lose on Steem, but a win on the new blockchain, as there will be no ninja-mined stake, less circlejerk abusers, more changes to the code to protect them from what has happened the last few weeks and be members of a community of people who have fought for their digital existence. Yes, token price is going to be a challenge initially and there will be many struggles, but it will be within a community of people who went to battle together and while maybe it wasn't a win, it definitely wouldn't be a defeat.
The one sensible option for SCT
As I see it, the only move for SCT to protect their significant stake value is to remove the votes from the Justin Sun witnesses and allow the real Steem witnesses do their job. The funny thing is that from that position, there might even be the potential for a real win-win where even Justin Sun might get a benefit out of it, as the Steem witnesses aren't only looking out for their individual stake, as they know that the value of it is tied to the entire Steem community. The Steem witnesses protect the chain and the community because it is in their best interest to do so.
I don't want to go to a sister chain because I have put a massive amount of work into Steem, but Steem is just a name. I have always said that the most valuable piece of Steem is the community and that means, I will happily make the shift with them - and build afresh. A fresh start on a more secure, more collaborative, more community orientated and more rewarding chain, with a better token distribution and no spectre of ninja-mine in sight.
Simple.
STEEM might go to zero. The community to the moon.
Taraz
[ a Steem original ]