I was reading @penguinpablo's daily stats and two things jumped out at me. Firstly: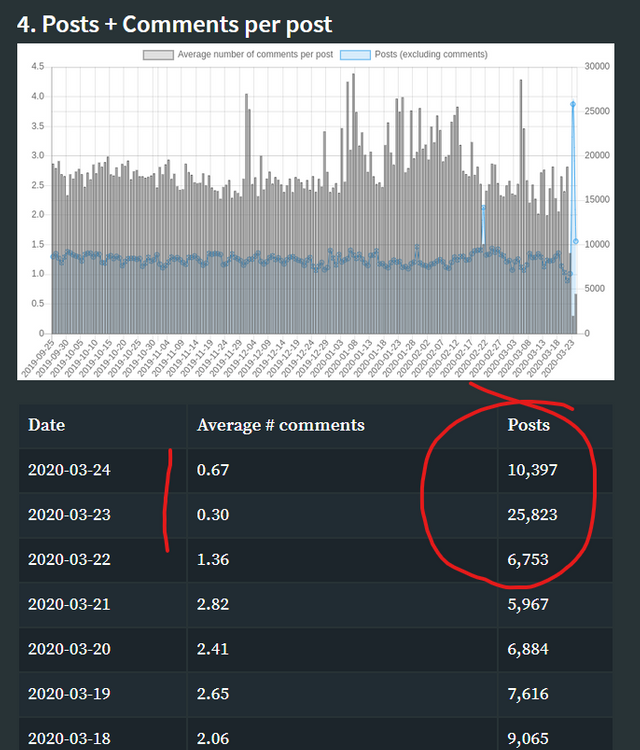 That is quite an increase in top level poststhe last two days with the 23rd seeing a 400% increase in a 24 hour period. Who or what is creating all of those posts, and where are they? Average comments will of course see a dropoff based on that, but I think that a lot of people are also not commenting or using the Steem-Engine tokens with automated messages. This makes sense, since a lot of Steem-Engine has been seeing a decline for the last month or so that this has been ongoing - I am pretty sure that whatever I hold there is near worthless - I can't even login there.
The next thing that stood out was this: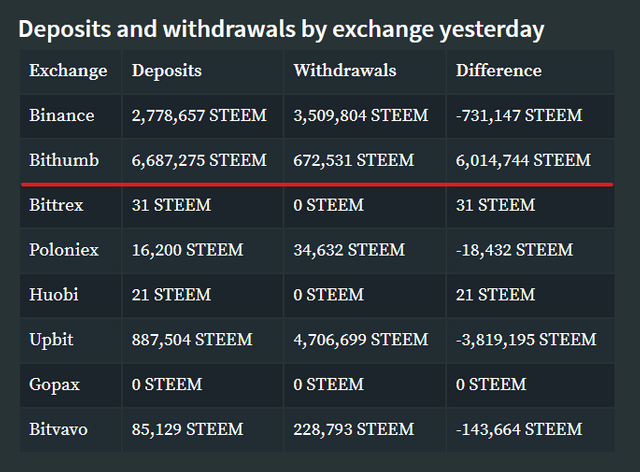 Almost 7 million STEEM going into Bithumb (a Korean exchange), which not totally unsurprisingly, has the largest volume: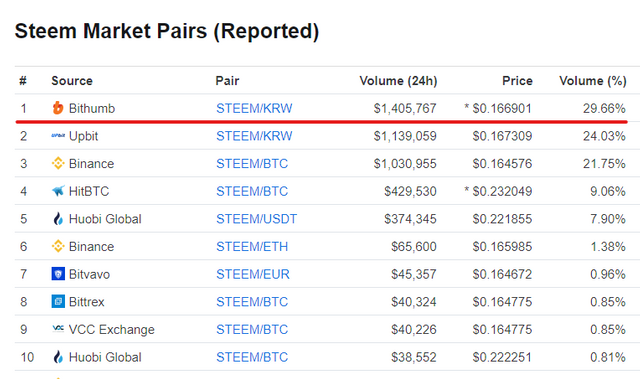 That is a lot of Steem getting deposited there and not much coming back. I wonder if some members of the community have decided that the direction of Steem is not heading where they wanted after all?
Lastly and no surprises here: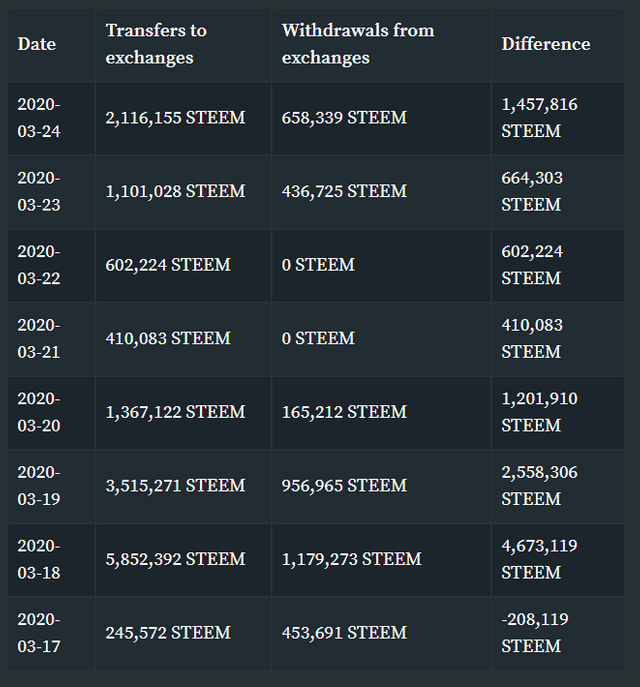 Other than the first day out of the last week, there is a mass exodus of Steem heading to exchanges, with ~10 million in total leaving Steem. That is about 3% of the entire supply. Assuming that some of that was already liquid, if 70% of that is what it will continue to be shifted over the next 13 weeks, it will mean that about 90 million STEEM, or almost 30% of the entire supply will move from stake and onto exchanges, where there was already about 30% of the supply.
200 million Steem liquid and on the exchanges will mean that there will be a lot of cheap STEEM to buy and of course, those who are here voting will have a larger percentage say over the platform.
How many of you will be buying stake to increase your voice on Steem?
Taraz
[ an original ]