A cry of wolf
Employment negotiations start at my company tomorrow and while they aren't considering letting people go, layoffs are highly likely, which isn't really the best timing for anyone, myself included. With a new house we are moving into this week, the renovation work it requires and my own private business taking an economic knock of monumental proportions, I am really hoping to hold onto my back up job - the safety net.
It is touch and go, but as a delivery agent of billable work, I am hoping that I will be somewhat protected as I more than cover my salary expenses and bring in additional income, which is obviously what is needed now. On top of that, I am client-side, which means that I am an interface between the company and those who pay the company. There is value in not upsetting those relationships too much and being a point of support for clients, who are also going through their own challenges.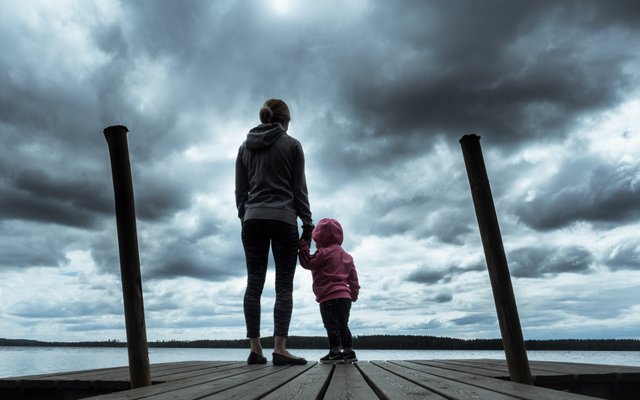 While there are many differences and also exceptions, most of us are in a similar boat, which makes it an interesting opportunity to connect with people as everyone has something in common, something to share - just hopefully not the flu.
I was talking informally with my boss today about the potential layoffs that are coming and she was asking my thoughts from my perspective. I think that in general, our team is relatively safe as we are delivery agents, but it is possible that our extra functions can be put on hold for the time being, meaning we could take percentage layoffs. I am not sure if this is possible everywhere, but in Finland a layoff doesn't have to be 100% for a period of time, it could be for example 20% a week, meaning a 4 day work week or three - or two... depending.
I think that pretty soon though, there is going to start to be pushback on global measures if the death toll numbers don't start increasing dramatically. That sounds bad, but we live in a world of convenience and people value their options and protect them fiercely, rational or not. With the forced reduction and continually extending reach of governments, this could be the greatest risk.
Fear is the greatest motivator we have as it leverages the oldest part of our brain and puts it into fight or flight mode. Using fear is a "great way" to get people moving, the problem is that it is short-lived as we are human and adapt and then get complacent quickly. Fear is hard to maintain at a consistent level without ramping up the catayst, which is why most acts of terror hardly make the news these days.
We are desensitized.
Desensitization is a problem because when something vital actually does happen, we are much harder to motivate and instead become quite lethargic with no sense of urgency. It is the story of the buy who cried wolf, where when a wolf did finally appear, the townsfolk ignored the call to action.
Once a name was put on the flu, it was made to go viral, so to speak. Having people die from something unnamed doesn't evoke the same fear in the community, as it is hard to include it into the narrative, and as we should know by now, control the narrative, control the populace. I am not saying that there is no epidemic, but the reactions to it might be a little extreme and overreaching, which leaves little "good space" to extend authority later, but perhaps that's the point.
Once we are accustomed to doing what we are told even if it is nonsensical or useless, we are much more likely to repeat and extend the order next time - we become more compliant, more manipulable and more willing to do what we are told without considering if what we are told is valuable. We become susceptible to propaganda and marketing.
At the end of the day though and regardless of what is real, fake and just over-exaggerated, we have to deal with the conditions we have and do the best we can. What I am hoping though is that despite the call for social distancing, people will find ways to connect and start to rely more heavily on each other in order to strengthen the general community, instead of reliance on an authority for the information that is meant to be trusted and the orders that will be the response.
The economic conditions are likely to degrade further, but this is no surprise as we are well and truly overdue for a pullback as the economy has been rapidly gaining for years with no real reason why. Some people are going to make a fortune, most are going to pay the bill. In general - if we didn't see this coming and prepare for these conditions, we are in the most group.
Let's see what tomorrow will bring. Maybe it will be another cry of wolf.
Are the wolves making the call themselves to desensitize the townspeople?
Taraz
[ an original ]