This is what we do - Watercolor painting
Hey guys, my last post was seven(!!) months ago, I've been studying coding (to become a backend developer) really hard and it was really difficult for me to keep painting and doing my creative process while I was in a very tight calendar of exams and weekly tasks. By the end of the year I finished my studies but I keep working on my portfolio and learning more stuff on my own.
Anyway, I'm glad to be back and one of the first things I've noticed was the new communities system and I wanted to check it out. I hope I'm not doing anything wrong sharing my artwork in OCD :)
---
I made this painting last year and it's the first piece of a series about how we seek who we are.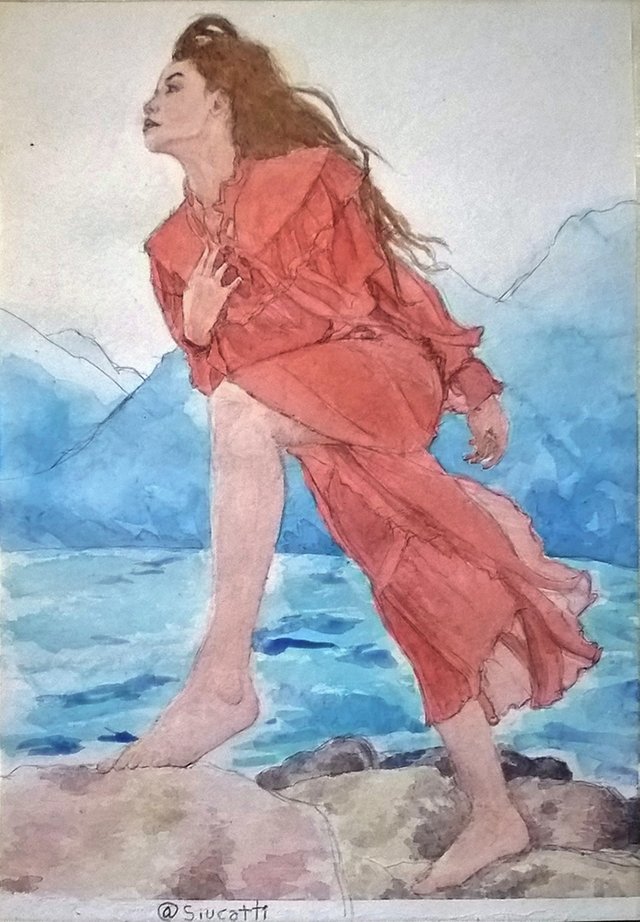 She already read the biography of John Paul II, all the Osho books;
She read poison and read honey, but nothing seems to work;
Nothing can end this curse that drowns and clouds every aspect of her life.
She searches blindly how to appease her affliction, but everything is in vain and falls into a bottomless pit;
A destructive vortex that threatens to devastate even her guts.
She tries to breathe, smells roses but can't see them, the absence of light and the weight of losing.
A paradise that was not and not even on her dreams she can appreciate, the longing of the sun is knowing that it never goes back.
My ruin is the echo that sounds when your voice is silent.
Process
Considering it was a while since my last drawing, I took it easy and focused on painting, something I am always trying to improve.
In the first layer, I slightly applied a little yellow in the sky and, to not add more contrasts, I did not change it again in the other layers.
In the second, I defined the variations of tones in the water, the rocks, the clothes and the mountains.
To finish, I added many details on clothes and rocks, mainly.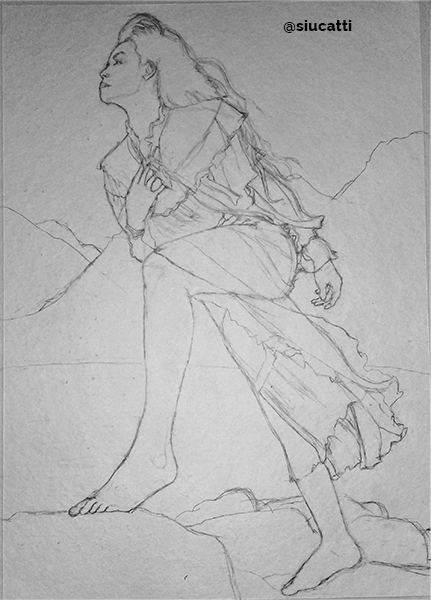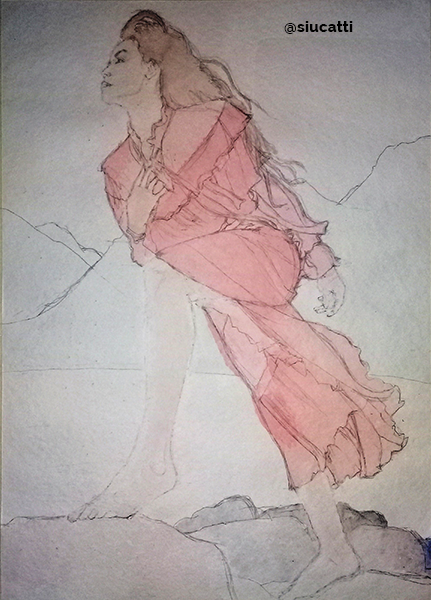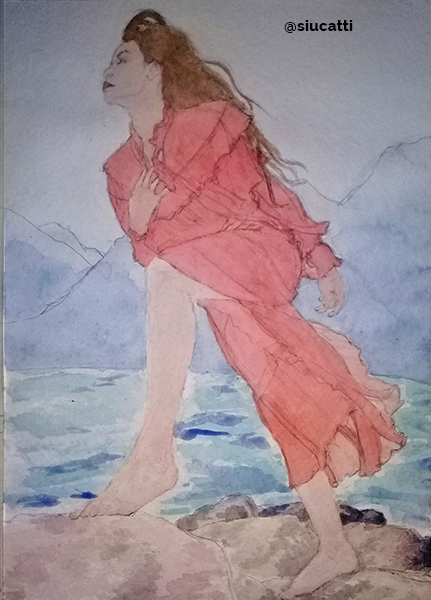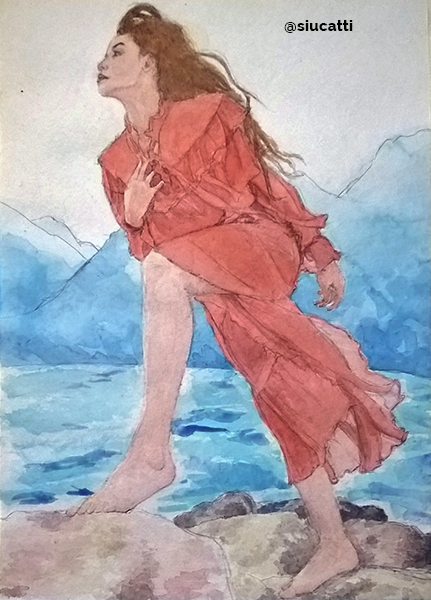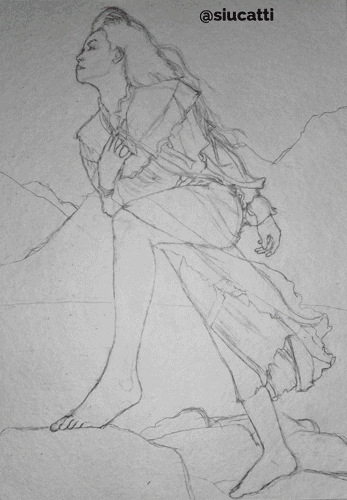 I hope you liked it!