🌳 Morning walk!
Hello!
Yesterday was a really sunny day, I went to the park for a quick walk. We have a really big park in the center of the city surrounded by trees. There are almost 2.500 trees called "bannanas", they were planted around 170 years ago.
They are the lungs of the city and it is a nice place to run, walk, or go with your dog.
Here a photo I took: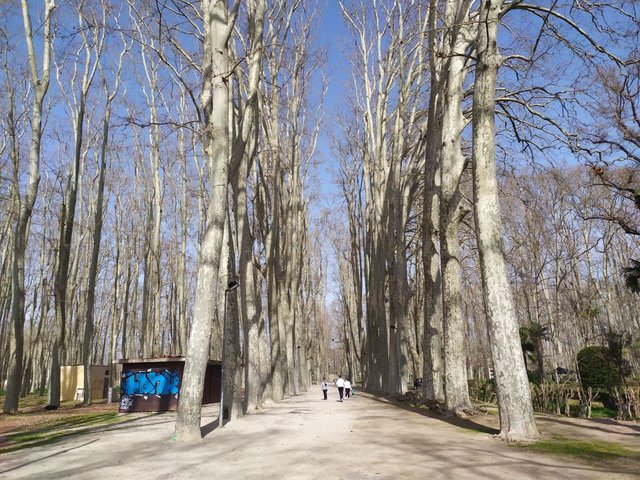 After the walk I visited my grandma that prepared a delicious lunch for me. In the afternoon I had my basketball game as usual, but this time I played against a couple of friends that were in the other team. I was extra-motivated and played really good 😊. I was really happy when the game ended.
After that we decided with a friend to buy some pizza and candy and watch a movie. I thought I was going to fall sleep but the movie was so good that I could watch until the end.
Today it's sunday, Barcelona and Madrid are playing the soccer game called "El clásico" and were going to watch it with some friends.
Enjoy! 🙂