The Call To Action To Prevent The Damage To STEEM Blockchain By The Recent Steemit Acquisition!
A lot has happened over the last few days. Ned sold the Steemit INC platform to the founder of TRON, Justin Sun. All the Steemit INC stake is now owned by Justin, which means that he has almost 50-75M STEEM POWER through which he can influence the functions of blockchain, such as using his stake to vote for witnesses or using it to vote for content. He assured us that he won't use his stake to vote for witnesses for now, but we have to be prepared.
The wording "for now" can be seen as a warning of a coming danger by the community. We all should wake up from sleep mode and start doing necessary things, which I believe is the only way to be prepared for the worst scenario. Although I have high hopes that Justin will be cooperative and supportive to us, as he promised. From what we've heard from him, he intends to bring prosperity to our community, and the blockchain.
In this post, I would like to bring your attention to some of the necessary things. You may have heard that prevention is better than cure. By taking these measures, we are preventing the worst scenario from damaging us. Anyways, let's get straight to the point.
1. Vote for witnesses for whom STEEM is of high priority.
Witnesses play a vital role in the functioning of STEEM blockchain. Witnesses are responsible for many crucial networking functions such as:
Blocks production (Processing transactions)
Maintaining the price feed to keep Steem Dollar (SBD) pegged using the 7-Days exchange.
Accepting/rejecting hard forks. Top 19 witnesses must agree for the hard fork to take place. In short, they play the role of consensus.
Each user can vote for 30 witnesses of his choice. If you still haven't used your witness votes, I'd urge you to do it now, and select only those witnesses for whom STEEM is of high priority. Yesterday, @therealwolf created a post on which he shared multiple methods to take immediate action. You can simply vote for witnesses by yourself, or if you trust any other steemian in the selection of witnesses, you can proxy your witness votes to his votes (you'd be voting the same witnesses for whom he votes).
If you want to vote by yourself, go to https://steemitwallet.com/~witnesses and vote them. If you'd like to proxy your witness votes to your trusted steemian, you can read the instructions in this post: https://steemit.com/hive-111111/@therealwolf/govern-and-protect-steem-vote-for-witnesses-now.
2. Become familiar with other STEEM frontends such as SteemPeak: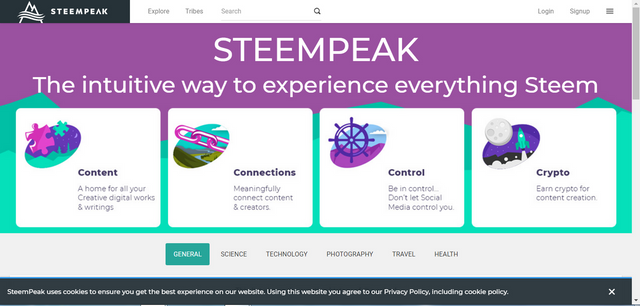 If you don't know already, Steemit is one of many other frontends that are running on STEEM blockchain. The STEEM blockchain doesn't belong to any single entity. Instead, the community runs the blockchain. If someone confuses himself and thinks that Justin Sun owns the STEEM blockchain, he is at a mistake. Justin Sun owns the Steemit frontend and the Steemit INC, a private company with a stake of over 75 million STEEM.
Justin Sun owns Steemit, and he has all the right to do anything with it, and we're happy with it. But it's high time that we start becoming familiar with other frontends such as Steempeak. Steempeak looks more professional, and you can do many other things that you can't currently do on the Steemit interface. You can securely log in to Steempeak using SteemConnect.
3. Take part in the #posh initiative:
If you create original content on STEEM blockchain and want to increase the chances of valuable upvotes, you should consider participating in the OCD community which is run by @acidyo. To post in the OCD community, you must use hive-174578 as your first tag. That way, your post will automatically be created in the OCD community. Do not abuse the tags.
@acidyo announced that sharing your post to social media will improve the chances of getting your post curated by the OCD community. After submitting your post, you should comment on it with a Twitter link and use the tag #posh to indicate that you participated in this initiative. There's a condition that you must share the post from Steempeak frontend (with the Steempeak URL). You can learn more about this initiative by reading the latest post of @acidyo.
I hope that you enjoyed the read. Don't forget to follow me at @princewahaj for more content. Have a good day!