ART EXPLOSION 83: Abstract of myself
Helloooo friends of Steemit. This time I will present an abstract of myself. I'm not self-centered! I do it because there is a very interesting contest promoted by
@juliakponsford
on ArtExplosion. And the theme of the week is abstract done using a photograph of yourself. If you want to know what it is, you can read the original post
Art Explosion 83
.

I'm very excited to show my final art because I did using in Krita program. Of course I'll gradually improve but I loved the large number of tools and options provided by the program.
During the week I was reading about the history of abstract art and also checked some plastic works of this artistic movement. The paintings I saw are spectacular!! However, I do not like to repeat what I tried to do something with an image of myself that came close to the abstract.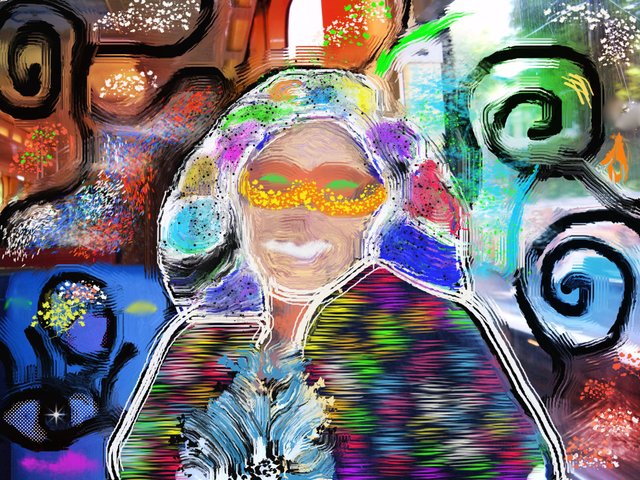 * *
The process was extremely slow because several ideas passed through my head. I love geometric figures as well as mixing bright colors but there is so much art done in this way and so well drawn that I abandoned my first works.

Then, I started experimenting with different brushes and I found it more suitable for the change I wanted to give my photography. As I love curves, that's why I made several to dull and modify the background. I also placed my "third eye" to look at you when you see this work.

|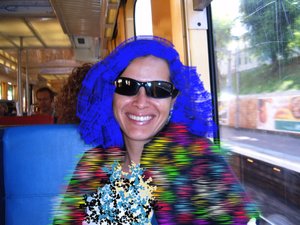 |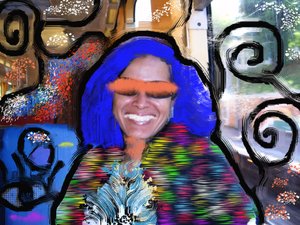 |
Photograph of myself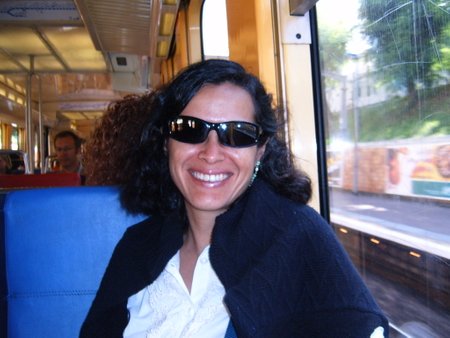 I hope you like this idea of Carnival Abstract.

Welcome your comments.
Infinite greetings!

Photography and ArtWork @marcybetancourt
© 2020, Marcy Betancourt. All rights reserved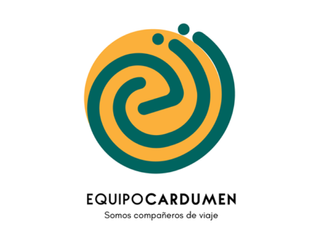 Somos compañeros de viaje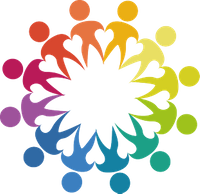 Soy miembro Club12