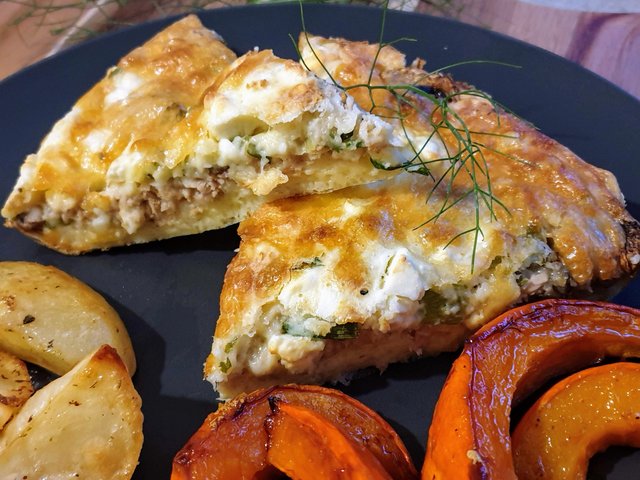 Fighting the heat and fighting red tape has very much played a big part in my life this week, but amazing to see the fighting spirit of a woman who has survived...
Breast Cancer
A benign brain tumour called an Acoustic Neuroma, same as my Mom Lily as I told you on that Blue Monday.
To cut a long story short, she had surgery to remove it, unsuccessful, followed by a VP shunt like Mom's which her body rejected; the second shunt was successful but two years later the tumour had grown and her problems came back so she had radiation therapy, successfully!
The horrid cancer has now shown up elsewhere and the prognosis is not good at all.
My brave friend tells me this is not going to stop her plans; she's going to enjoy her life as she wants to visit her daughter abroad and see her grandchildren.
What a fight to get a holiday Visa because of her illness despite her daughter being a nursing sister and undertaking to be responsible for her mother's well-being!
It took almost an entire day going from one centre to the next for all kinds of medical tests before they would even consider her Visa application!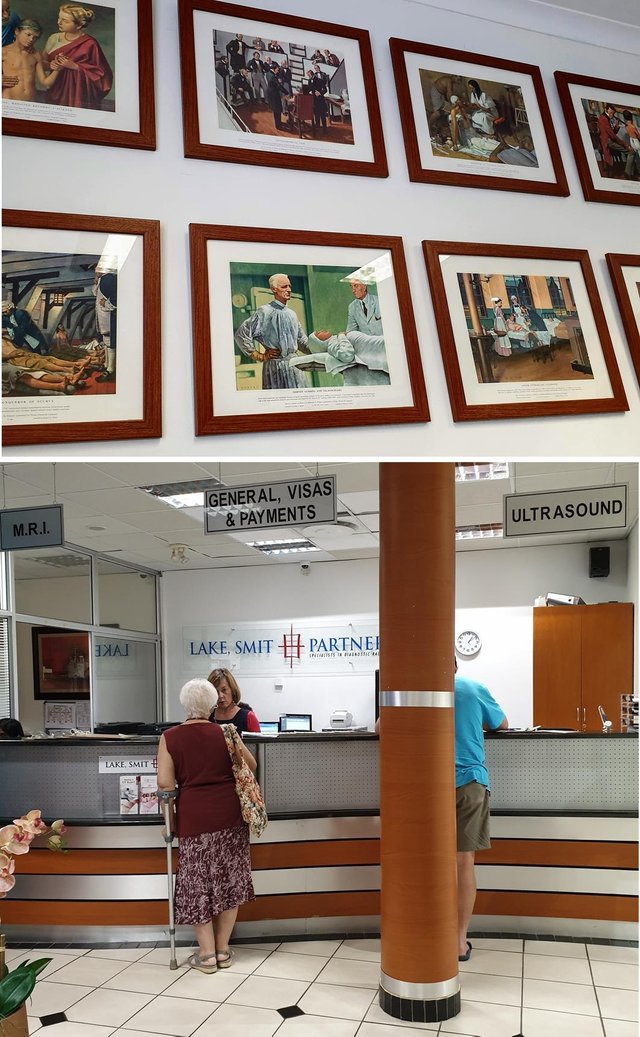 We did enjoy the view from the parking area of one of these centres where we could see all the way to the Indian Ocean and Durban Harbour way in the background.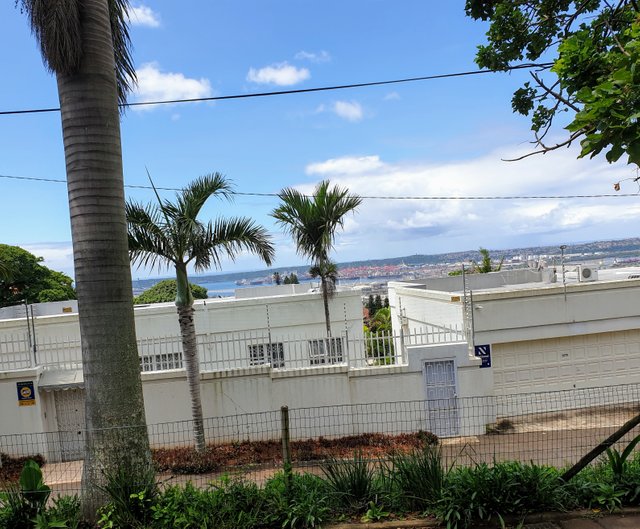 ---
So many have been in a tizz here in Steem world with all the changes, but some of them very exciting in my eyes!
I'll be visiting the various communities wherever I feel appropriate and just love the idea of cross-posting on Steempeak.
Of course the various communities will be setting up their own rules but I love the idea of being able to cross-post a worthy post that is not getting its just rewards, and I quote:
This is NOT a system built with making money as the primary goal... we did this to make communities happier and help people find and interact with content.
Rewards:
90% of the reward will go to the original author
5% to the new community
5% remaining to the user doing the cross-posting.
---
We had lovely rain overnight and all day today, giving us much relief after some real hot and humid days! Even the garden is looking much refreshed.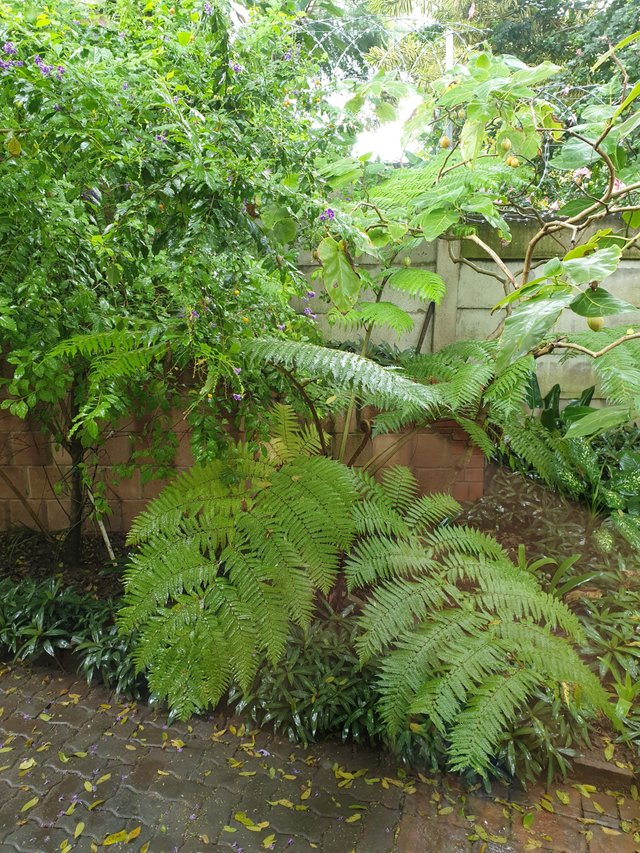 So a big hello to our Food Fight Friday bosses @jlsplatts, @dandays and @idig, on this lovely cool summer's night in Durban, and to all the contestants.
The food I am sharing is a simple Tuna Quiche thrown together with whatever I could find in the kitchen as Mom will only eat fish, beans and pulses or vegetables these days; my cottage pie did not appeal to her!
So I rummaged into the nether-depths of the refrigerator and pantry and found: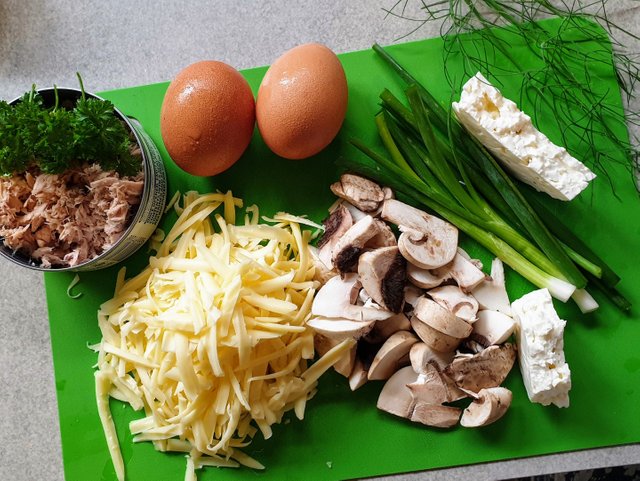 A handful of Mushrooms
2 sprigs Spring Onions
Parsley from my garden
Cheddar Cheese
Feta Cheese
A can of Tuna
2 Eggs
1/2 cup Self Raising Flour
1 cup Milk
Herbs seasoning
Super easy to make - spray a tart pan and layer the filling ingredients.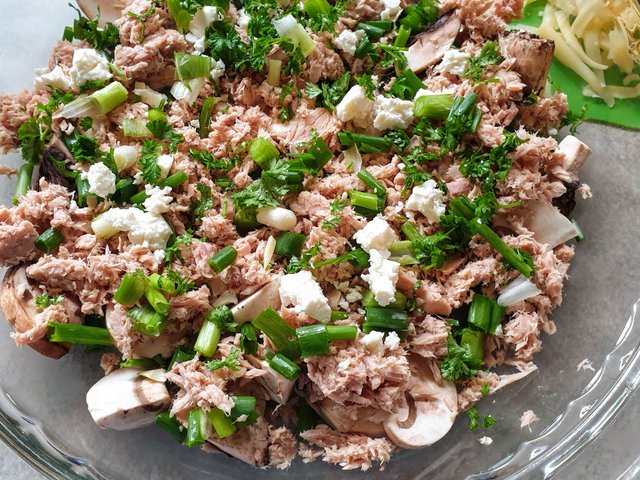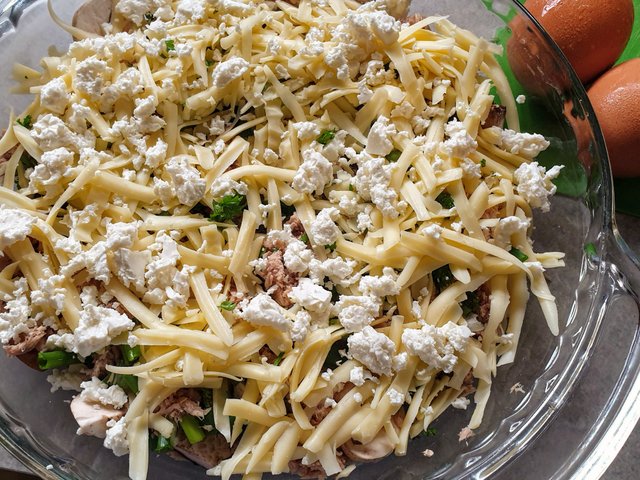 Beat together the Eggs, Flour & Milk plus seasoning and pour over filling.

Bake at 160°C fan oven for approx 30 min.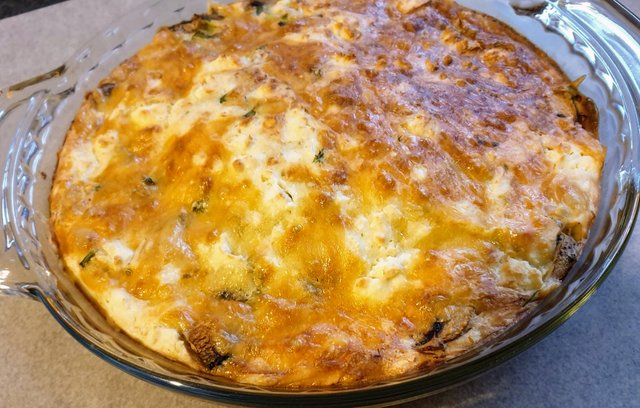 A delicious filling meal that will please most of our Food Fight Friday crew - served with Potato wedges and baked Hokkaido Squash this was very good indeed!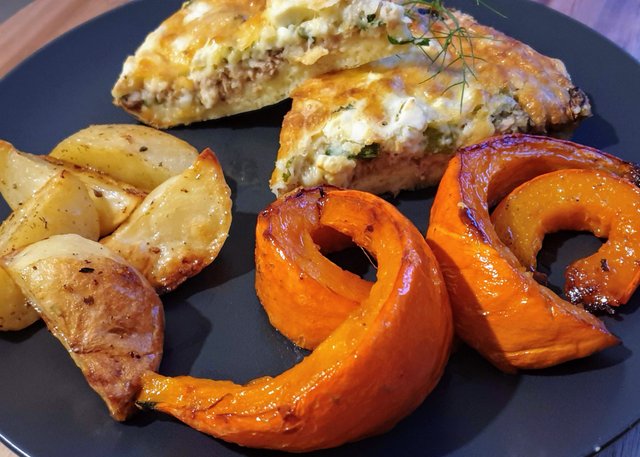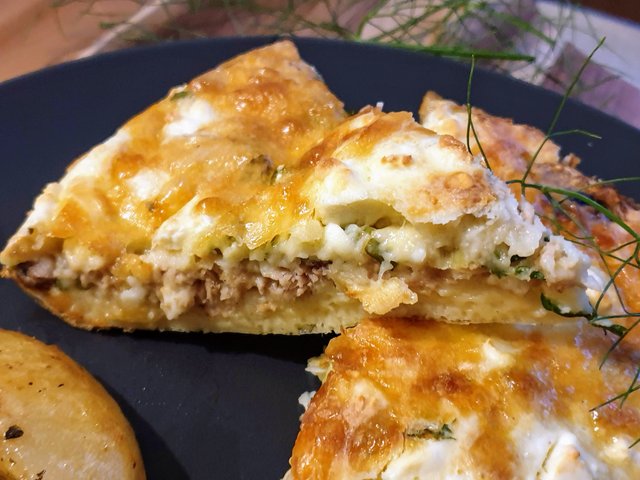 BON APPETIT MY FRIENDS!
---


Connecting the people of #STEEM across South Africa. #steemsa
JOIN US ON DISCORD (South Africans Only)
JOIN US ON TWITTER
JOIN US ON FACEBOOK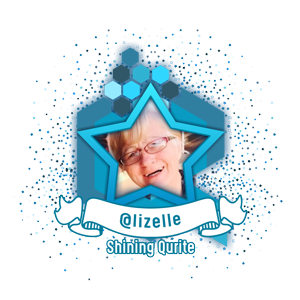 Original Content by @lizelle

Thank you for stopping by

Copyright @lizelle - All Rights Reserved