Unintended
Lost. Broken. Hurting. Lonely.
Found. Repaired. Healing.
Looking forward.
---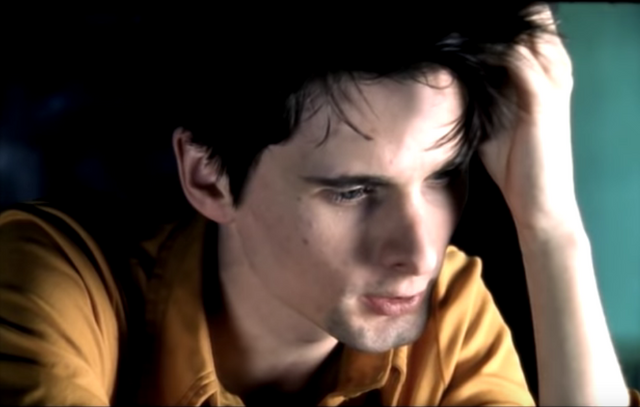 I'll be there as soon as I can, but I'm busy mending broken pieces of the life I had before.
---
I've died a couple hundred deaths but I'm alive. Quietly working. Working on myself as much as anything else. Working on getting back where I need to be, and I figured it was about time to surface here again. I'm ready for that. You'll forgive me for not mentioning Steem much in this post though. I love Steem, I always have, but it seems so small compared to what I've been through in the last year. To those few who still contact me off the chain... you know what's been going on, to one extent or another.
To the rest? Well... that would be telling. And you know? Maybe for once, I will, a bit.
---
Once or twice or thrice or as many times in a lifetime as it happens, things change. People change; grow apart; want different things. They say every cell in our body is replaced every 7 years. It isn't true, but they say it anyway. In reality, who can say when we cease to be the persons we were three, eight, twelve years ago? Regardless... sometimes, promises from a past life are not enough, nor should they be.
Life is too short for people to make a lifetime of sacrifices for one another. Certainly a bit of compromise is healthy and necessary. But when it is all you do? When there is no joy left and there has not been for what seems like years on end? When you are taking turns ripping each other's dreams apart, so focused on following the plan that you don't notice that you don't even want it anymore... it's time to make the call.
---
But it can be hard. Especially when you're an introvert. With very few friends. Who is slow to trust... and who trusts your person with everything. It's harder still when nothing actually feels all that unusually cold. A lukewarm, "healthy" distance has settled in. The two of you do your own things and it's whatever. It's your normal. You share meals and sleep together. You even cuddle and are occasionally intimate.
Nothing in common? That's what friends are for. All anyone really needs from a life partner is a warm body at night, after all... It's normal for this to happen, after so many years. That's just what happens. It is the natural order of things... right?
---
No. Comfort is the arch-nemesis of joy. Most living beings, when presented with a relatively uneventful or even a passably survivable—yet stable—situation will not hazard a leap into the uncertain. But the longer you go without your basic needs met, the more the comfort gives way to despair. The chaotic forms of the uncertain start to cohere and take shape. They may begin to look... kinda nice.
If you're like most people, it ends there, one way or another. But maybe you're not like most people. Maybe you're different. Maybe you are afforded the luxury and security of not having to leap. A blessing; a consensual agreement: an open door, to go explore the unknown, and come back home to comfort. You're ecstatic and appreciative beyond words and filled with love and gratitude. You take a step onto a spiraling purple cloud of uncertainty...
...Oh.
---
...Oh; your inner monologue repeats, wistfully. So this is how it's supposed to feel. This is what you've missed. This is what it feels like to have things in common. To share dreams, and interests, and have suggestions met with "I'd love that!" rather than "do we have to" or "okay I guess" and oh, oh! To be invited! By them! To things that you enjoy! Not just enjoy. Things you love, things you've always wanted to share with someone.... Oh! your monologue continues... ohhh... you begin to realise, and your heart drops into your stomach and makes a weak little thump.
Oh. Ecstasy turns to searing pain as you realise...
I can't really have this. I'm supposed to go back.
---
The first axiom. It's right there in Veaux and Rickert, page forty-one:
The people in a relationship are more important than the relationship.
and a little further down the page:
[...] relationships exist to serve the people in them. If a relationship stops serving the people in it, it's not doing its job. It may not even have a reason to exist anymore.
Most of us (myself guilty as charged) really seem to enjoy the fairy-tale of love conquers all. The absolutely terrifying news about this is that it can actually be true. It can be true, if you decide that it is. If you and another person decide, together, that nothing in the world can get between you; that no amount of incompatibility will ever stand in your way of being together until you are rotting in the ground... well, you can do it. It can happen.
All you have to do is construct and nurture a crippling, inescapable whirlpool of co-dependency wherein you each spend your days numbing yourselves to the absence of all the joy you both deserve. You'll feel miserable, bored, trapped, unfulfilled and unwanted... you'll both let yourselves go terribly; you'll give up on yourselves and each other. All this and more can be yours... if you believe in the infallible power of Love!
---
There's so much to deconstruct, and yet, so much left unconstructed. You look around and wonder what you'll do with the things you both bought for someday, or that you were gifted: the commemorative mugs and personalised bamboo cutting boards and the untouched set of stainless steel cookware all celebrating...what exactly? And as you dig up old memories and stumble upon constant reminders of the bottomless backlog of goals and activities and "plans" ("oh sure, we can do that someday"—"yeah, no problem, just as soon as I get a chance")... you realise you've spent the better part of a decade going absolutely nowhere together.
And you both look at each other.
And you hug, and you cry.
Because you're going to miss them; you're going to miss them so much. Why? Why? Is it important to have a reason? When you're with someone you love for that long... you don't need a reason. That's just the reason in itself. It doesn't matter anymore, that you had nothing in common; that they were the one holding you back from your dreams, just as you held them back from theirs. That's all dealt with and dismissed, washed away in the mutual decision you've just made to move on.
---
But through your pain... the swirling purple vortex of uncertainty has come into focus and metamorphosed into a galaxy of hope and dreams and fun and adventure and magic and other things you never thought possible in this life. It beckons lovingly; it calls you home. It is where you've always belonged.
So you sigh a sigh of a thousand dissonant emotions, wipe the tears from your eyes, smile, and leap. 💛