Promises of light.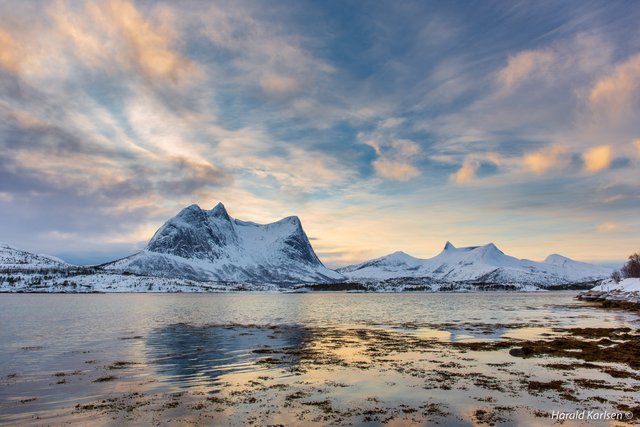 Last year in February we was on a day trip to a fjord nearby called Efjord. This is a fjord surrounded of characteristic mountains. The sun is a few days away to be seen. In the meantime the sun make beautiful colours on the sky, and the calm sea reflect the sky.
This give a nice contrast to the cold winter landscape.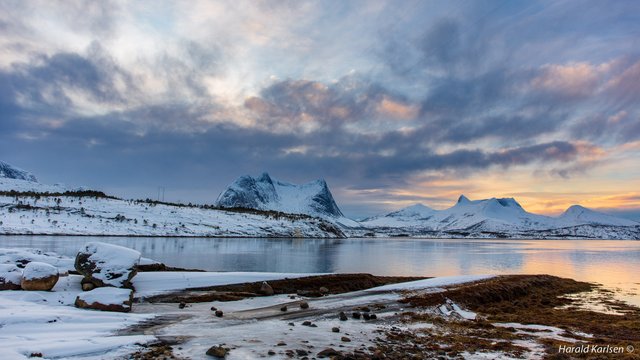 By the sea we also could see tracks from a fox and birds in the snow hunting for food.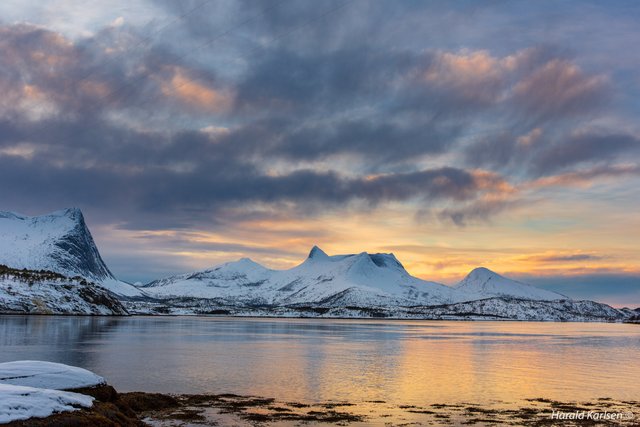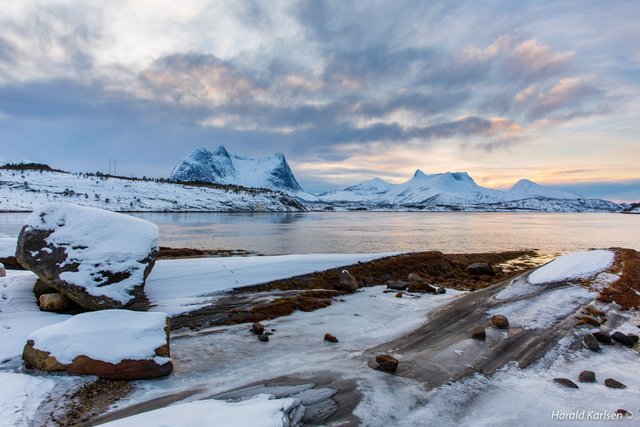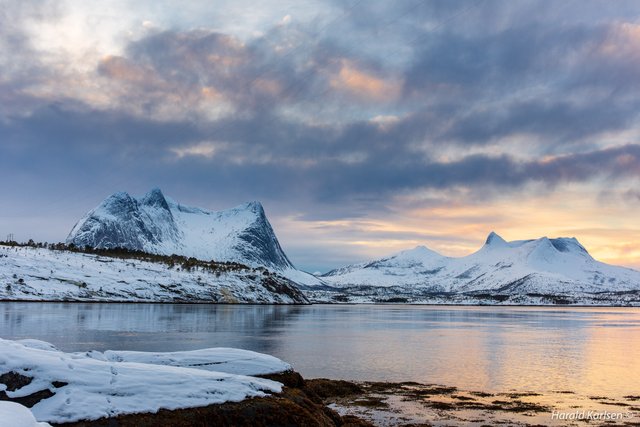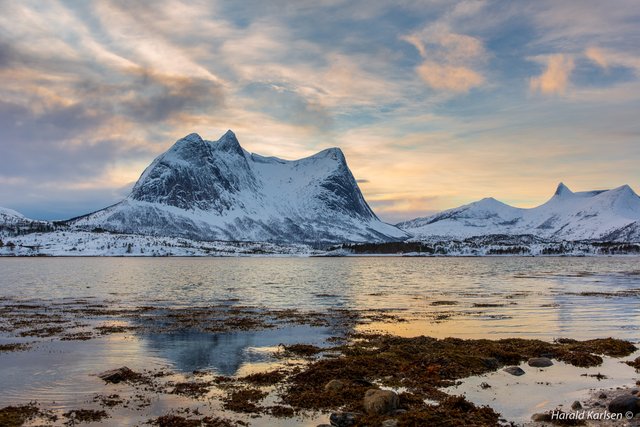 If you like climbing is there a route up to the peaks on the mountain to the left. There are routes on both the left and right side on the mountain. However, that kind of activity is a little too airy for me.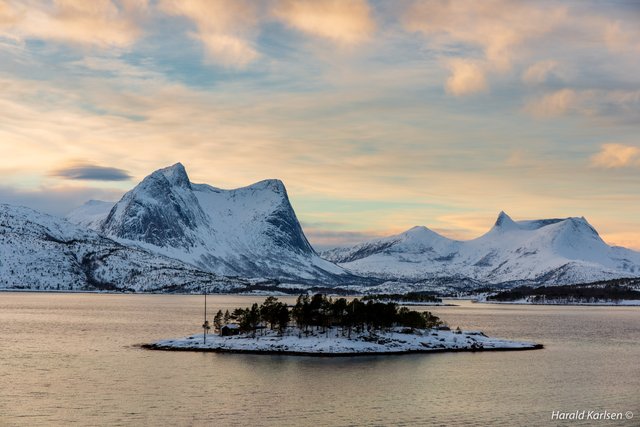 Hope you enjoy the pictures from a cold and nice day of winter in northern Norway.
Best regards
Harald