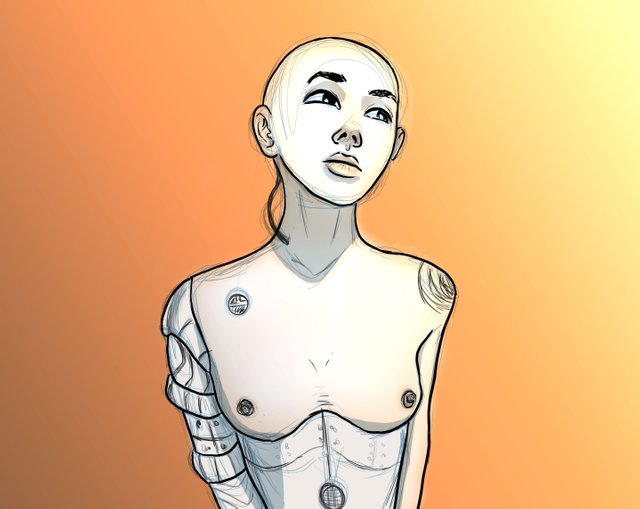 Some time ago I watched a Netflix series called Love, Death + Robots: I found it particularly interesting. I consider myself a follower of the asian animated, but I also like to see new styles, especially for the different ways to approach the narration according to the influences of each director.
On the other hand, science fiction is one of my favorite genres, and the combination of all these aspects in this series makes it one of my favorite on Netflix.
Sometimes, it is difficult to face the creative block. However, perhaps the easiest way to do it for me is by drawing something I am used to drawing, and then adding things that I never draw. The results are not always the best, but it is an efficient exercise.
This is how this illustration was born. An android woman, without hair and with robotic parts on her body. Her breasts are exposed, beacause if I had robotic parts I would definitely leave the organic exposed too.
First I made a digital sketch, using a light blue color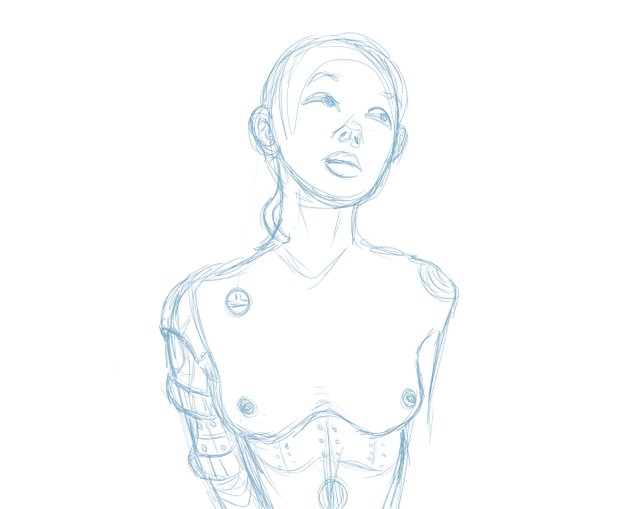 then, I added the black lines painted with a simple brush, default in photoshop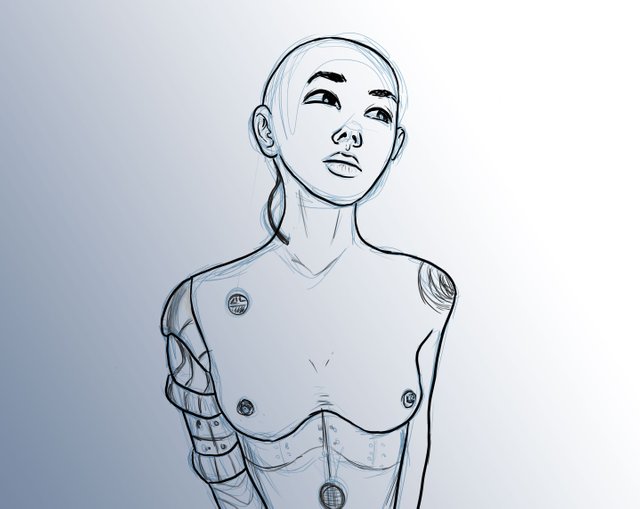 I add the skin and metal colors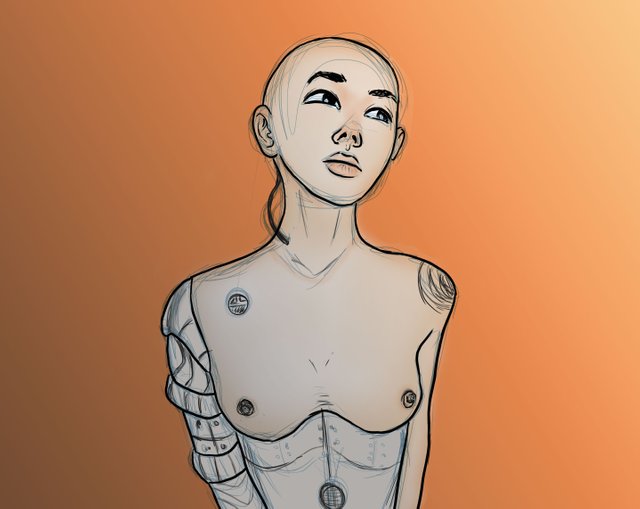 and finally I added shadows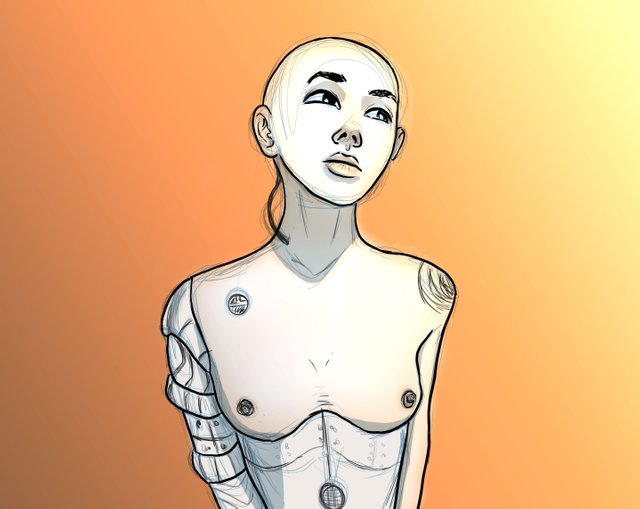 as an alternative, I change the illustration to grey tones, and I left the blue sketch lines because I like the way it looks in an exercise sketch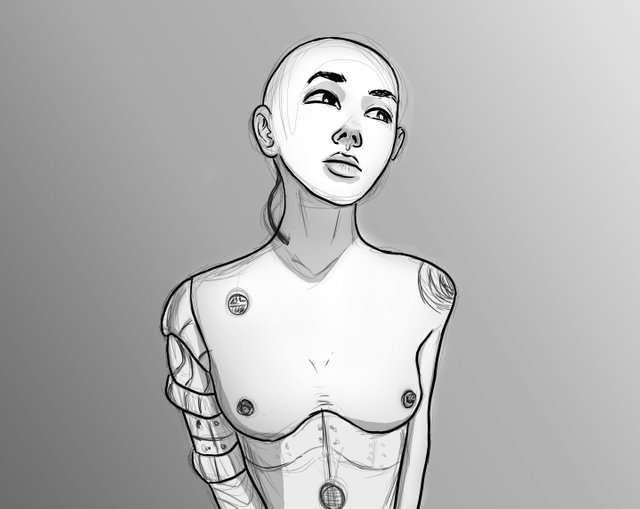 ---