Isolation ILLUSTRATION #2/ ILUSTRACIÓN de aislamiento #2. By Alejandra Herrera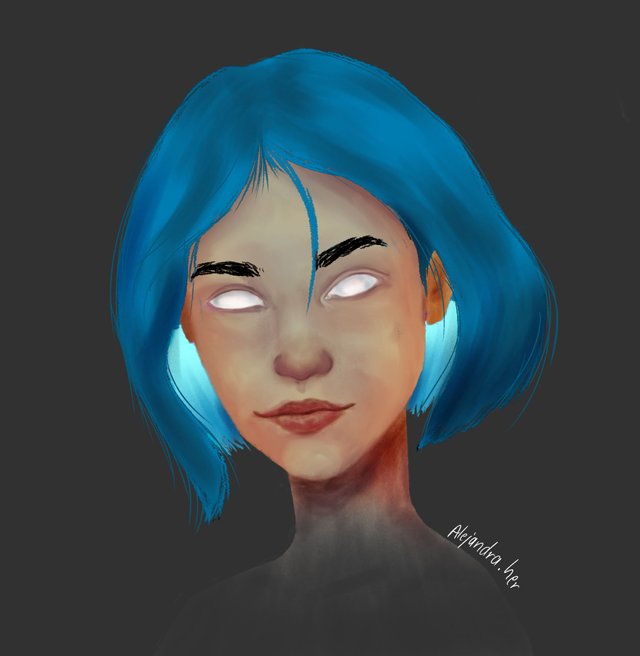 It is hardly the second day of isolation of the COVID19 in my city. The house sparkles clean ... there are still things to do, so I guess I'll keep myself entertained.
I started doing this illustration, and I wanted to give it a spin once it was ready. In my last post I commented that I really liked how the woman without irises looked, so this time I wanted to apply it. To give her a center of interest I placed the inner part of her hair in a luminous way, so the light attention would be directed towards her face.
Hope you like it.
---
Here I share my creative process.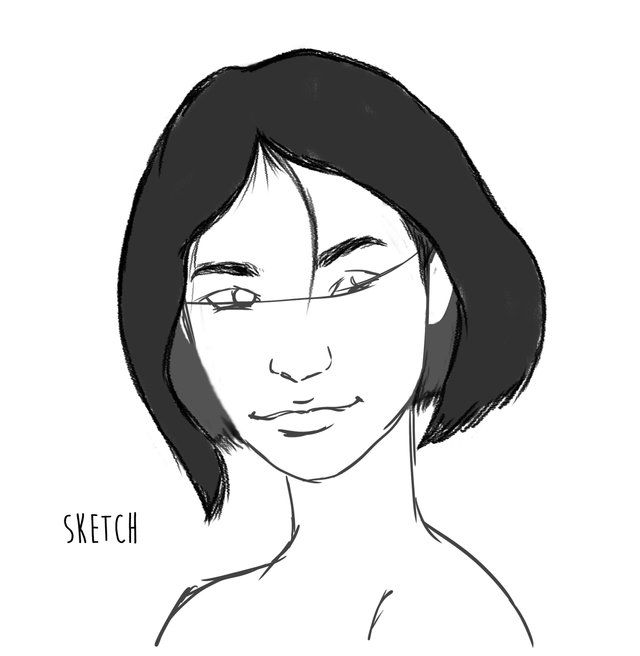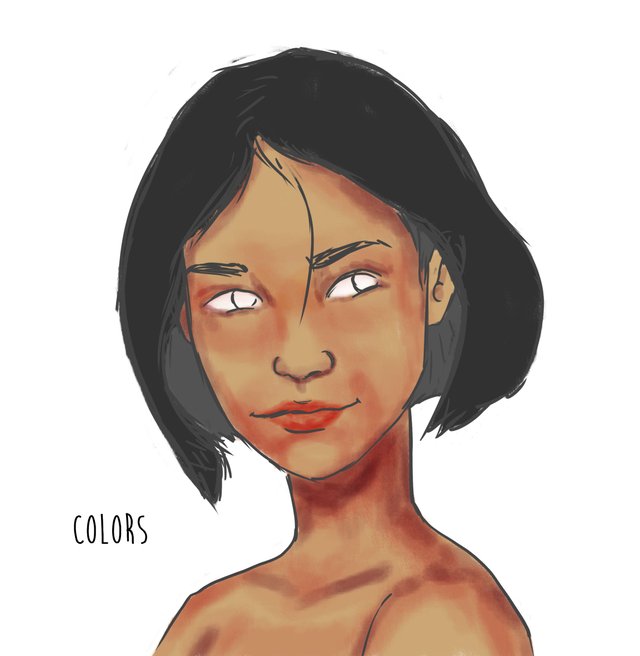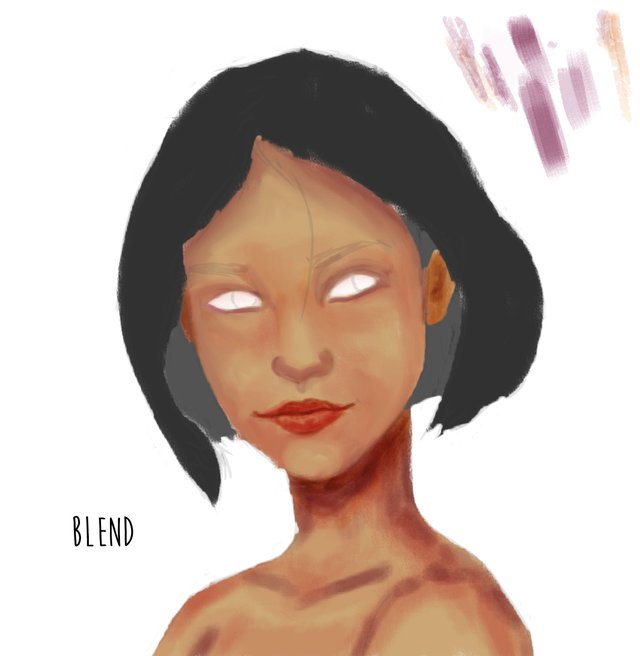 I liked the way it looked by now. But I wanted it to be a little drastic.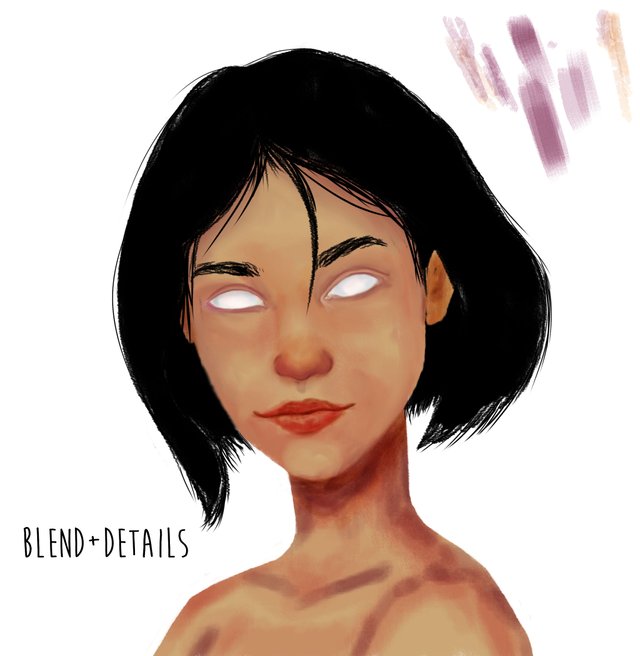 ---
---
So, I put a blue layer on her skin, so it could be cooler, because it was too warm for her blue hair.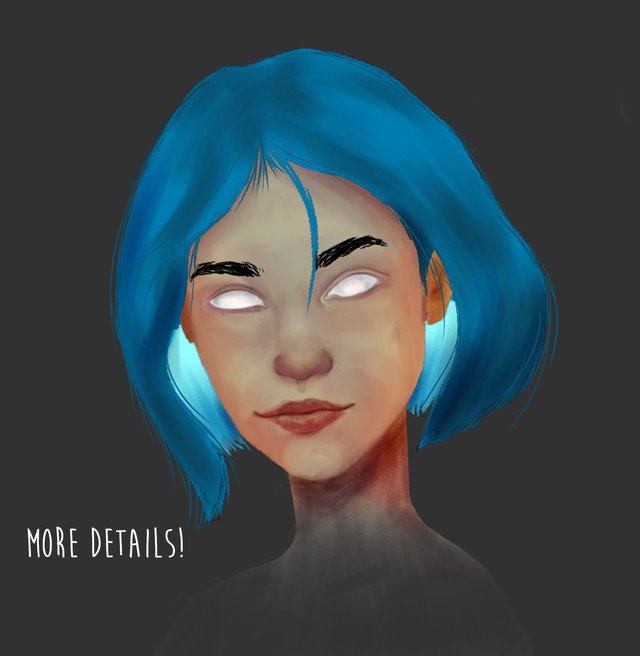 ---
---
---
If you like my process and my work, please leave a comment. If you have a question, I'd be happy to answer, and if you want to suggest a recommendation or tip, I'd like you know it to improve my work.
Thanks for reading!
---
---
---
---
---