MY INTRODUCTORY POST TO STEEM FITNESS HUB| 7-10-2021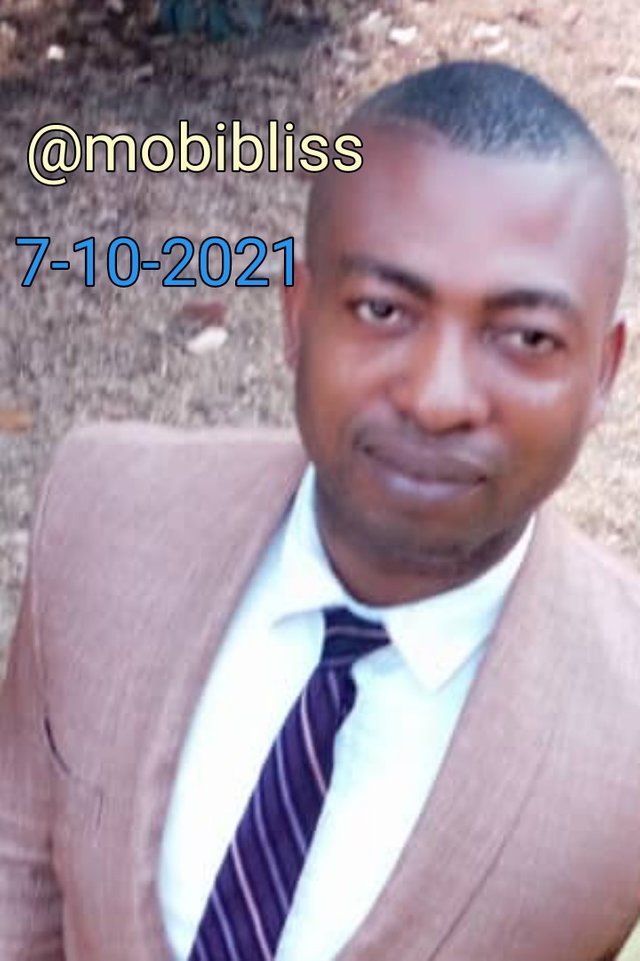 It is with utmost joy that I wish to write my introductory post to this great community. I am Nwaeze Chimaobi, and I am known on Steemit as @mobibliss


Mobibliss is a name coined from two words, mobi which is drawn from my first name and bliss which means happiness. I wish to tell the world that despite life's challenges, I still want to be happy. Happiness do not get to us just by merely hoping, if it were to be so, everyone will be happy today. I believe, we can be happy if we work hard to be, if we don't, then happiness might elude us.
I am from Ibo tribe of the Eastern part of a region called Nigeria. Nigeria is a place with diverse culture and languages. There are over 525 native languages spoken. My ethnicity IBO speaks Igbo as our mother tongue, yet we have varying dialects which when without proper concentration we might not understand fully what is spoken by another clan.
I grew up in a humble village In Aba Area. Our parents were poor yet they have us and up to seven of us. Don't be surprised, Africa is like that. We are child producers by nature. It was really difficult growing up poor. Those emotional scars leaves us with this unending struggle to survive.
Among my personal hubbies includes writing. When I do, it is like creating something, it is like giving birth to many children and watch them grow. I write stories, songs and poetry. Like I said , it is a hubby anyway and the very kind I find delight in.
Other hubbies includes sight seeing, meditation, talking to people, Reading.
I will describe myself as free. I make friends easily, though sometimes could be shy.

WHEN I JOINED STEEMIT.
I joined steemit on 16 March, this year of 2021. Here is my introductory post to newcomers community I was told about #steemit by @meymeyshops and she has mentored me ever since with our boss @focusnow. I am so glad working with these duo who are selfless and trustworthy.
I hereby use this medium to thank @focusnow and @meymeyshops my bosses. I assure you both that your child is growing with #steemit.
HOW I HAVE CONTRIBUTED TO STEEMIT PLATFORM.
I have refered some persons to steemit. Included in the list are @noblequeen, @olive96, @mercyswiss.
I am working on referring more persons to steemit. This platform will afford me an opportunity to do this.
I also wish to contribute to steemit by writing good content. This community will enable me exercise my God given wit.

WHY I WANT TO JOIN STEEM FITNESS HUB
I believe in the slogan that health is wealth. I believe that though we wish to earn on steemit, we need to stay healthy to do that.
The programs as promised by steem fitness hub looks promising. With a committed teem on board I believe that the community will live up to it's promises.

HOW I WISH TO BENEFIT THE COMMUNITY.
I will endeavor to write good content that are free from plagiarism and that will contribute to the readers in the community.
I will do the fitness programs organized by steem fitness hub coaches.
I will refer more persons to steemit community and lead them to make an introductory post in this community.

CONCLUSION.
I am glad to learn of the opportunity this great community presents and I am very hopeful that as a community we will soar to great heights. Health is paramount. Health is wealth! Stay healthy, stay fit with steem fitness hub!