Achievement 1 by @shedvester: Verification through Introduction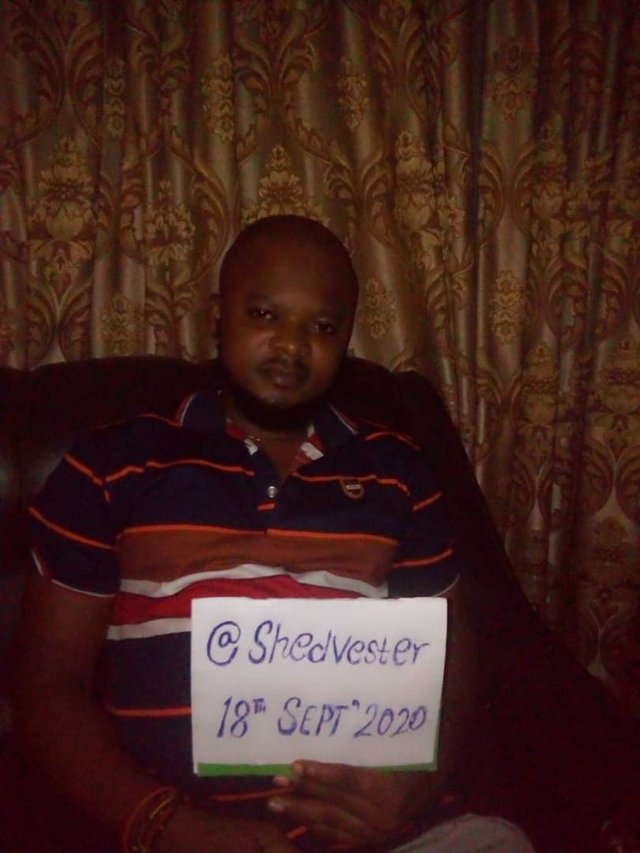 I spend most of my time online sourcing for a platform like this. If you must know one of my hobbies is making money and I wunt hesitate to join a community like steemit.
My name is Onyekachi Nwekpe , I work and live in Aba , Nigeria. I studied Microbiology and currently self employed , of course doing business and making a living.
Born into the family of Mr/Mrs Sylvester Nwekpe, in Azumini, Ukwa East local government area of Abia state. Growing up I learn so many lessons about life and how to make an honest living. My parents will always tell us how to focus and build our lives every evening after dinner with my siblings, in such long discussions Dad always mention there is no room for laziness. Infact in so many occasions dad will take us with him to his office to make sure we are not home playing around. Sometimes as a kid I will look for excuses to stay back at home but No every one has to be hardworking and smart to take up opportunities, this contributes in building me today.
After graduating from high institution, I started looking out for opportunities to establish a reliable business. I'm always interested and open to opportunities that will increase my purse.
I have heard so much about block chain, crypto currency and Bitcoin, but haven't had the opportunity of having or dealing with any, i have zero experience whatever in crypto currencies and probably steemit community will introduce me to this aspect of cyber exchange.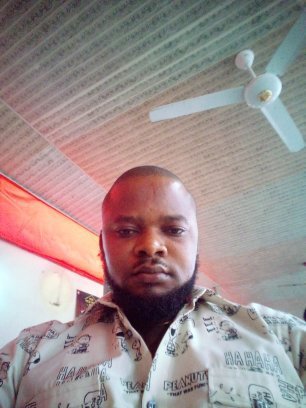 When I was introduced to the community by my friend , I quickly seize the opportunity to sign up and explore. Probably learn more here as I'm always open to business or things that will keep the cash flowing in. Now that is my hobby.
I love this platform, thanks to @doppley who diligently guided me during registration..
I just hope this community has come to stay
Respect to all steemit community