ACHIEVEMENT 1 by @padmore:INTRODUCTION POST
Hello everyone,
Its a great pleasure to be part of steemit platform and i will like to start all this by introducing myself.
THIS IS ME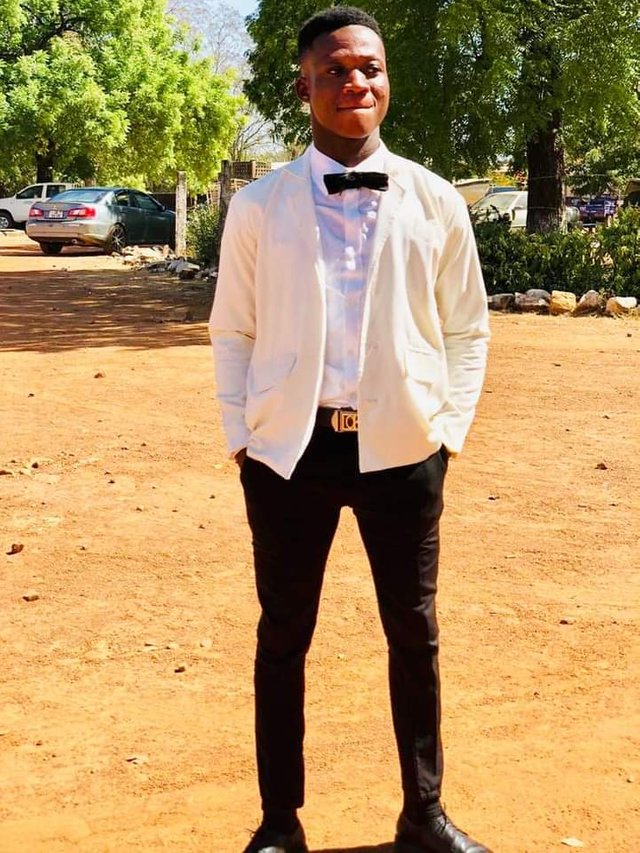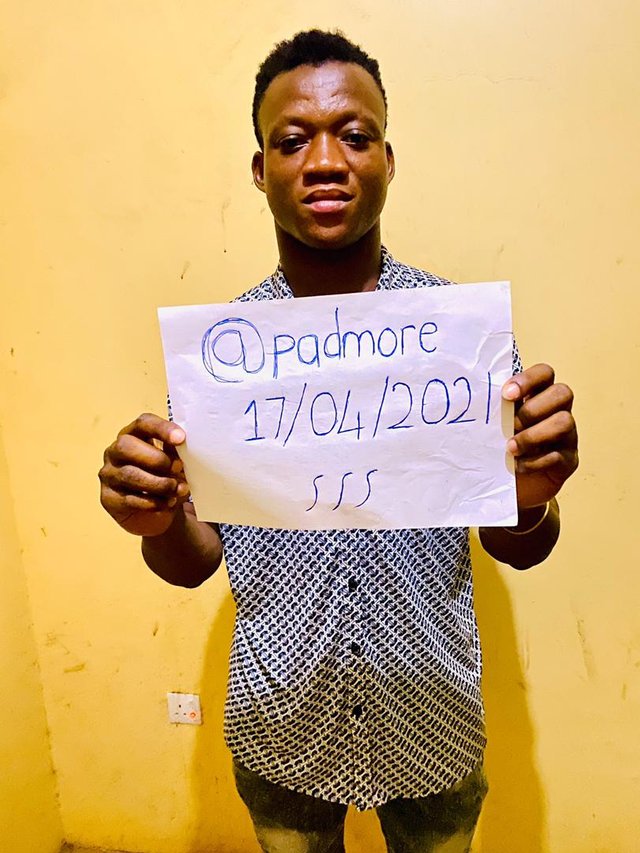 My name is Padmore Edmund a twenty years old boy who comes from the upper east region of Ghana specifically Navrongo.
St.Johns R/C Primary School is where i started my work of study because that was where i had my nursey, kindergateen and primary education which is located in the upper west region of Ghana precisely Wa.
I proceeded to Presbytarian Junior High School, Navrongo where a had a certificate in Basic Education Certificate Examination(BECE) ansd agin proceeded to Notre Dame Seminary Senior High School, Navrongo where i later had a cerficate West African Secondary School Certificate Examination(WASSCE).
I again continued to the University For Development Studies, Navrongo where am currently perssuing a bachelor degree in Biochemistry
I have some knowlege and experience in cryptocurrency because i trade in bitcoin.I usually buy and sell for bitcoin investers and mostly i go online to research more on it.
I love playing ball, playing video games and also playing of trumpet.But my favourite of all is the playing of trumpet because usually that is what i always do when am idle. I started it when i was a kid mostly when attending church service,one of ours young pastors who was their leader made me get in touch with because when ever he is going he will send me along.This really made me love playing it and till now i play when ever i go to church.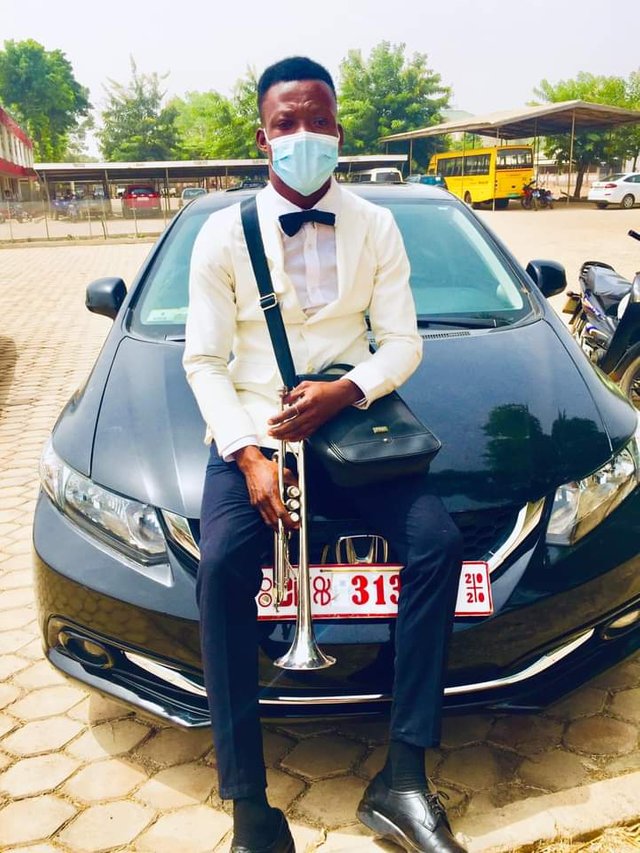 AFTER CHURCH SERVICE
I am a type of person who loves reading peoples post,learning something and also posting for others to achieve, have fun and learn more as well.
It was throgh my beloved brothers @najaywan and @fadil1 who made me to find steemit and am ever ready to learn more about cryptocurrency and also convince more peoples into this platform.