Achievement 2 @odogwu001 Task: Basic Security on Steem
hello, fellows.
I am very happy to write my achievement 2, here on steemit which is based on basic security knowledge on steemit, first I must commend the security structure of this platform, it's really hard to find such a platform that has the security structure as #steemit. as a software engineer, I understand how difficult it might be achieve such feet of a secured platform, it really shows how committed the management is to making sure that we get the best experience as users.
I have read a lot of articles here on steemit to enable me to gain a good understanding of the security architecture and I think I can boldly say that I now understand not only the uses of the various security keys provided to me upon registration but also how best to secure those keys, hence I moved to write my second #achievement
Question 1
Have you retrieved all your keys on steemit?
Yes, I was able to retrieve all of my keys, thanks to @focunow who guided me all through the registration process, so I didn't find it difficult retrieving my keys.
Question 2
Do you know each of those key functions and restrictions?
yes, I understand exactly the functions of all the keys and also their restrictions, I have equally used some of the keys on my daily operations here on steemit like
Posting Key:
posting key is the key that allows us to perform a basic operation on our account like making a new post, editing the post, it also allows us to make comments, vote,resteem , follow and also mute other accounts, I usually use my posting key to login into my steemit account.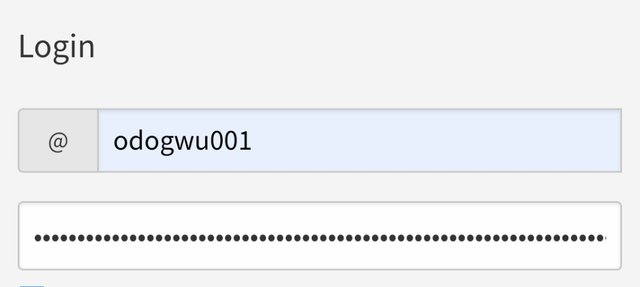 but there are chances that my password or key could be compromised the more i use it so a limited posting key exists to restrict the damage that a compromised account damage key would cause
Active Key:
, unlike the posting keys, the Active key is used for more sensitive operations, operations like transferring funds, power up/down transactions, one needs to be told to store these keys with utmost sense of security. it doesn't end there as we also use the Active key for converting steem dollars, voting for witnesses, you can also use the Active key to update your profile details and images, and if you would want to place a market order, the Active key will be used also, these are the reasons we have to secure them as much as we can
Memo key:
memo key is another important key we need to keep safe, they are used to encrypt/decrypt memos when transferring funds, and to encrypt a memo just use the pound/# sign before it.
Owner Key:
The Owner is the most powerful of them all and needs to be guided jealously. It is advised you store this key offline as it can be used to change any of the keys above including the owner key itself. this key is used only when necessary, mostly in recovering compromised accounts.
Master Password: As the name sound, it's the master of them all and it is used to recover all the keys in case of emergency.
Question3:
How do you intend to safeguard your master password:
as someone who understands the importance of these security layers on steemit, i first saved a soft copy of it to my personal drive, and I still went further to print a hard copy of it and saved it in my file.
Question4:
Do you know how to transfer your Steem token to another teem user account?
yes, much credit to @focusnow , his teaching helped me understand all of this thing, though I have not done that before I intend to do so in the future. here are the steps.
go the wallet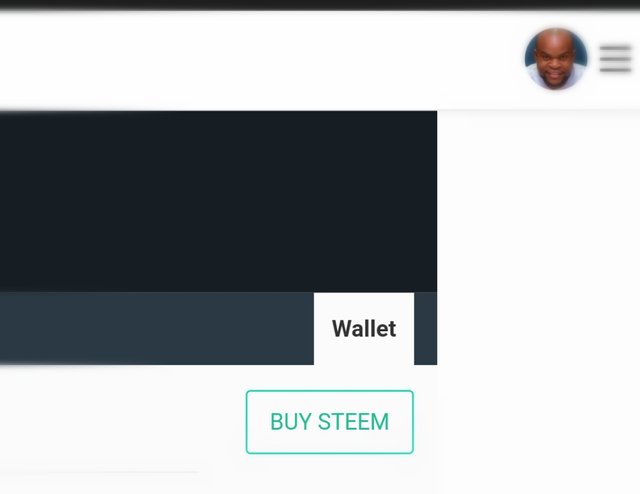 click the down arrow next to STEEM or STEEM DOLLAR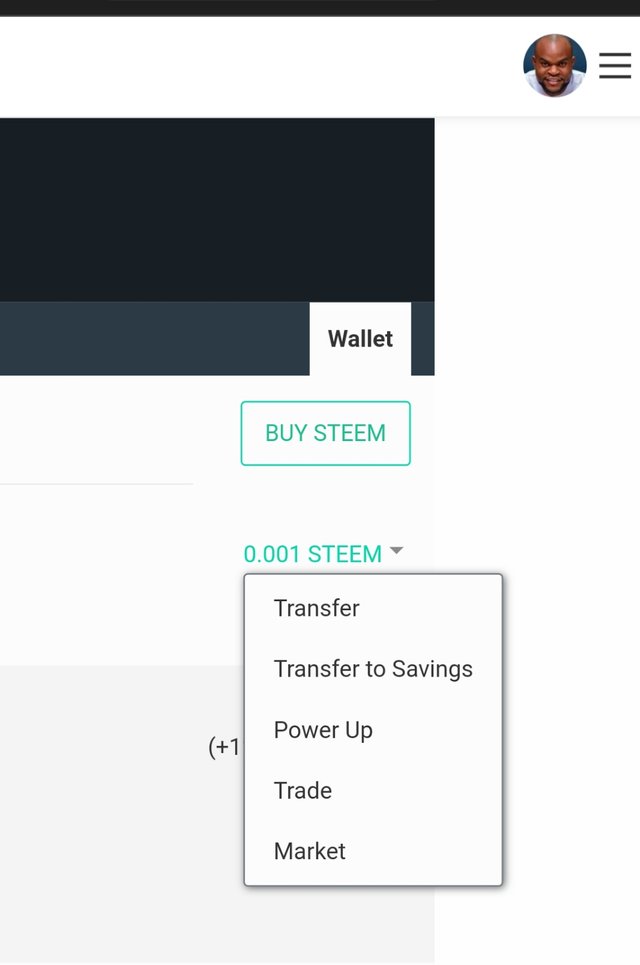 click the transfer
a window pops up for you to enter the username of the receiver and also select "STEEM" or "SBD" depending on the one you are sending and click next,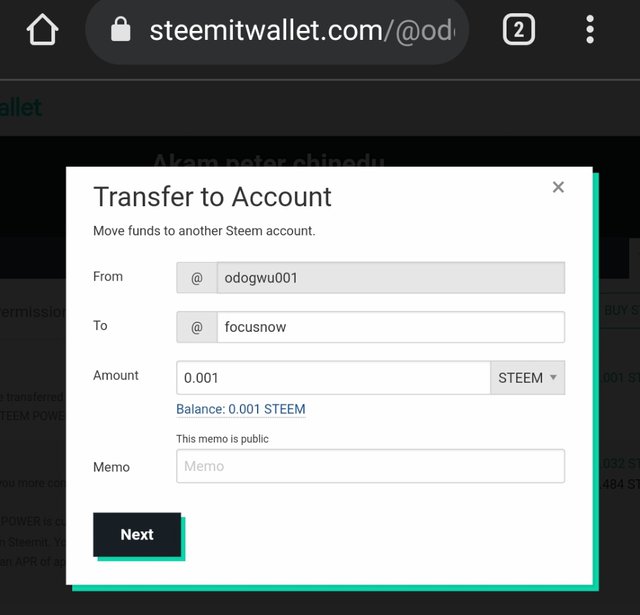 it shows you the summary of the transaction you are about to make and then you can confirm it by clicking "OK"
Question:
Do you know how to power up your Steem?
yes, I can do this, it's a straight forward thing, not complicated at all, here are the steps :
go to your wallet as explained earlier
click the down arrow next to steam and
select power up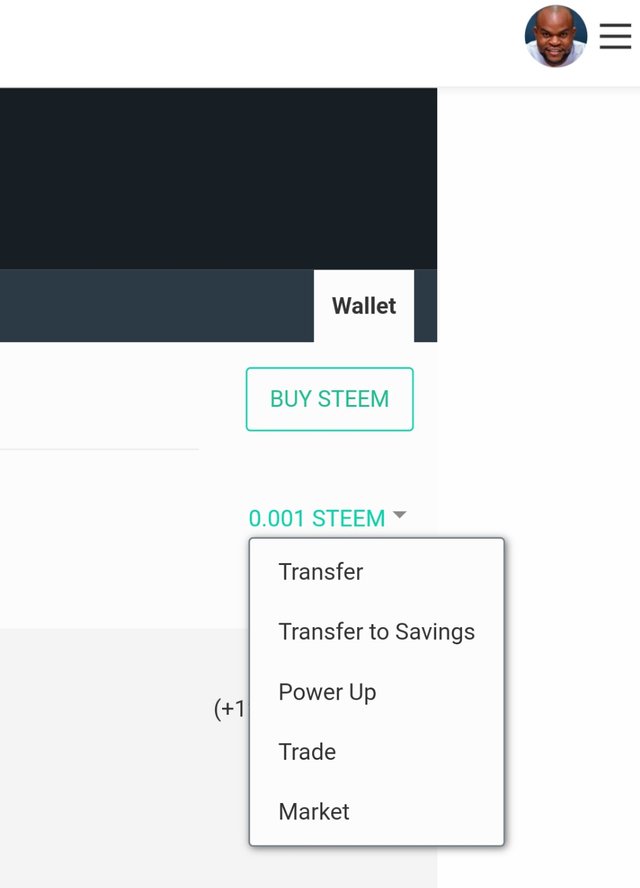 then select the amount of STEEM you want to power up into steem power.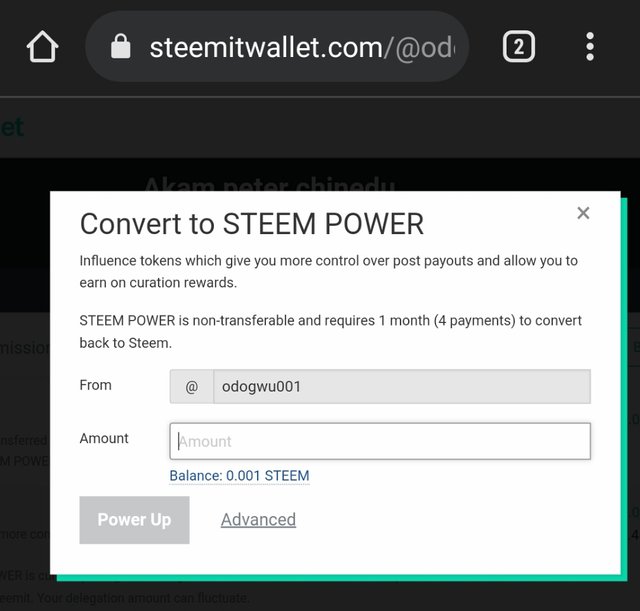 you can as well chose to power up for someone else account by selecting the advanced and then enter the username of the account you want to power up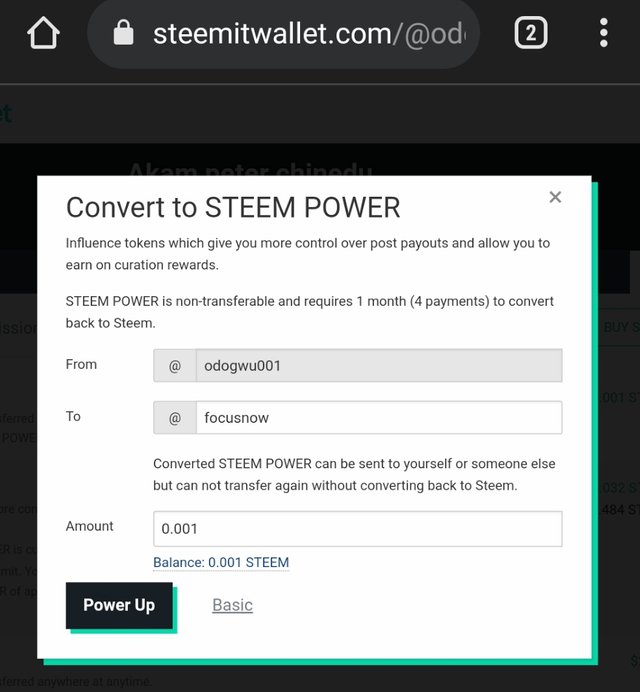 and then you can click power up. but if I was powering up someone's account I would have the option of attaching a memo
and then I click "OK"
in summary, I have read and understood the basic security does and don'ts on this platform and also how to safeguard my keys. thank you @focusnow for your guidance.