Achievement 1 .verification through intoduction by @muguovincent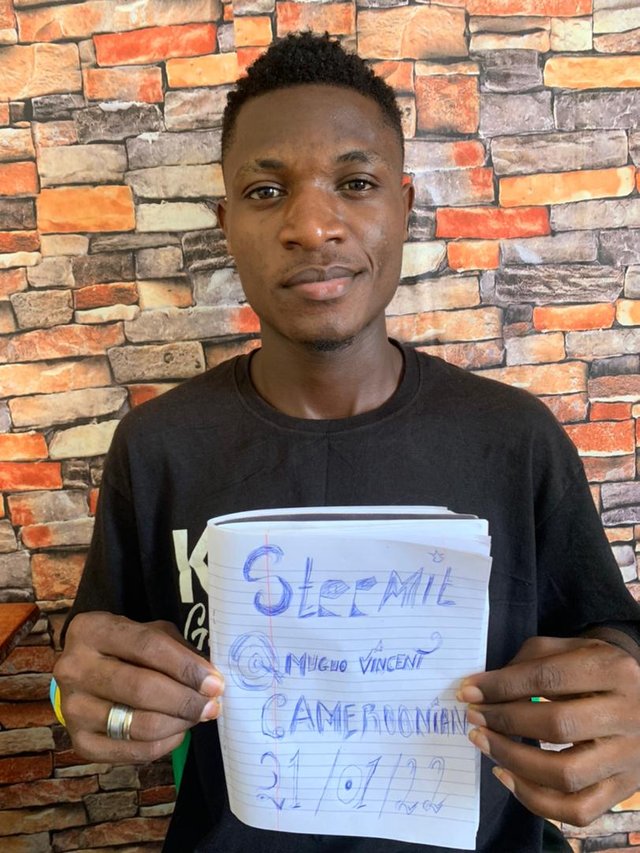 Greating's to you all . I am called Muguo Vincent by name. I'm a Cameroonian by birth (africa). I am 21 years old now but 17th of June will make me 22 years . Presently, I live in the Southwest region of cameroon(Buea) and i also school there .
JOB AND STUDIES
Concerning job, I'm a barber. I i have done barbing for almost 4 years now but I am on hold for now because i am concerntrating on my studies.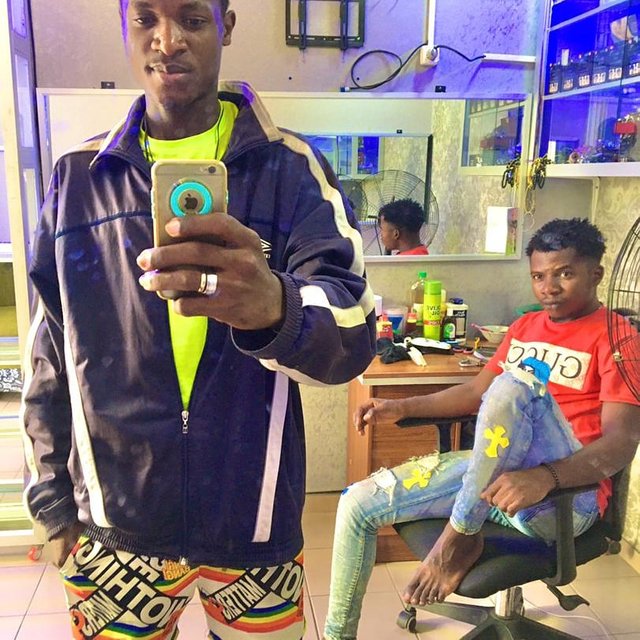 For studies, I am studying parasitology in the university of buea and I am a year one student.
MY HOBBY,LIKES AND DISLIKES
For my hobby, i like browsing and doing research. Also, i like watching dance videos and comedy skits because i have a dancing talent and i do comedy acting. So watching them helps me aquire more ideas on how to nurture my talen.
About my likes, i like to succeed in every thing i do and I like respectful people becuase from the home where i came from my dad has always taught us how to be respectfull and obedient.
About my dislikes like i earliar said, i i don't like disrespect and i dislike when any of my project fails which means what ever i want to do i put in all my effort to make it workout for good.
MY CRYPTO EXPERIENCE
About crypto, I must sayti dont have much idea about crypto because am not very use to it. But i believe that as i am here, I'm going to learn things about it and also i will give out the little i know.
THE KIND OF POST I WILL BE CREATING AND THE KIND OF POST i WILL LOVE TO SEE FROM OTHER STEEMIANS
I will be creating post about my day life activities (that is about barbing) and about my dancing tallent and comedy (what i think am best in). I will also like to partake in different competitions and will love to see inspirational post written by other steemians. To cut it short i will love to see written post about social life especially write ups that will impact in me positively.
HOW I FOUND STEEMIT AND WHAT I WISH TO ACCOMPLISH HERE
I got informed about steemit by a freind and he gave me hints about it but the person that really directed me on how to create my acount and to do my first post is @b-naj and his team(@shance-light, @wase1234, @majerius and @graciella. They really helped me and i really appreciate you all. Here I wish to meet other good friends and learn more from them and I hope they will also learn more from me.
Cc:
@fombae
@saxopedia