Achievement 2 : My Basic Security Knowledge on Steemit.
Assalamualaikum, I am Mahadi. My steemit name is @mahadisalim. How are you all, friends? I hope you are all well. I am also well by the grace of Allah. Today I bring you my achievement 2. The topic of my achievement 2 is steemit security knowledge. I will describe what I know about steemit basic security.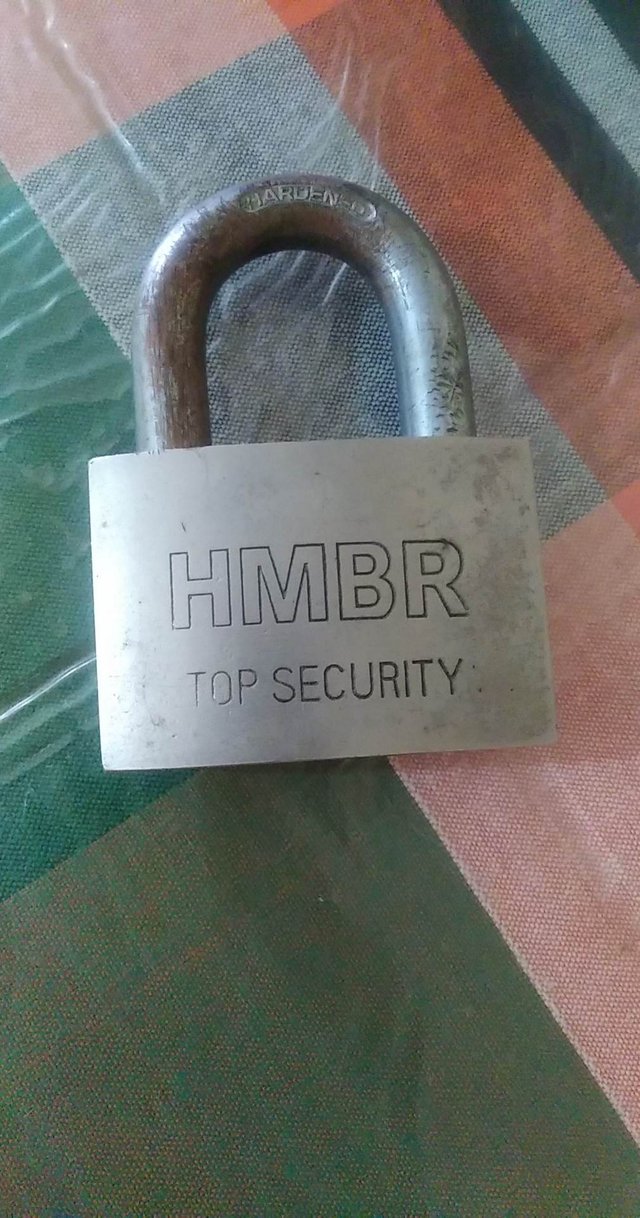 I first learned about steemit and signed up and registered. After signing up, I am allowed to download a pdf file. By downloading the pdf file, I learned about steemit security. Then I read the PDF file carefully. Below are the security key things I learned from the PDF file: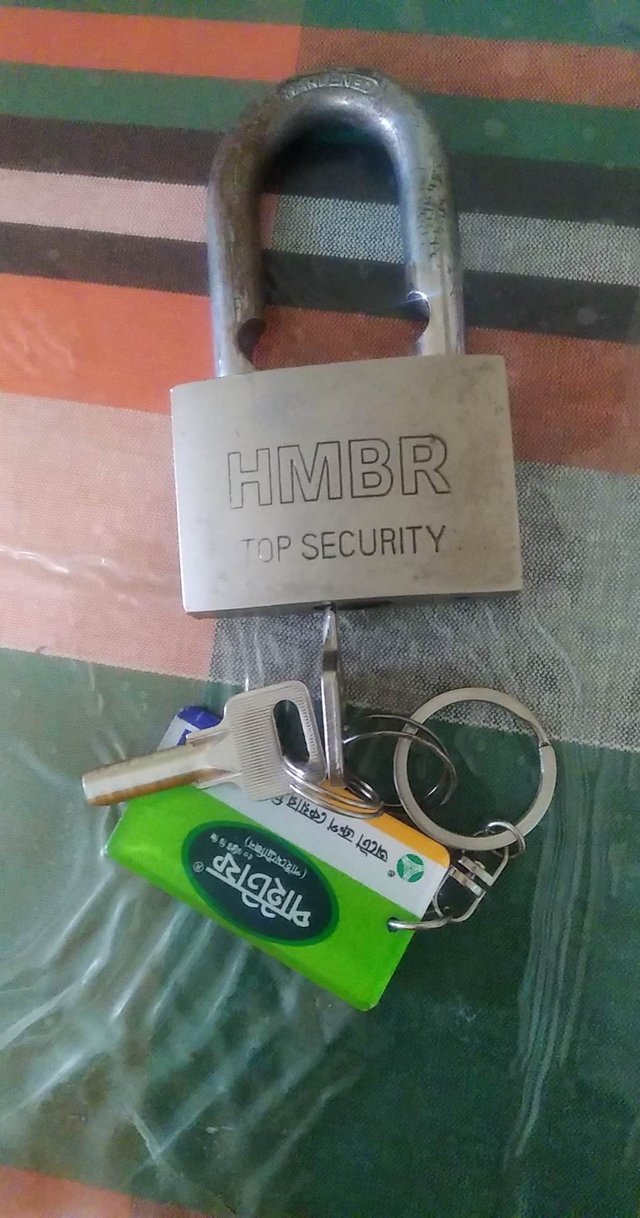 My Steemit Private Keys:
Private Posting Key
Private Memo Key
Private Active Key
Private Owner Key
Private Posting Key: I can log in to my steemit account through the posting key. Also, I publish posts, publish comments, edit posts, edit comments, upvote & downvote, and follow the account by logging in.

Private Memo Key: This key is used to encrypt/decrypt private transfer memos when transferring funds.

Private Active Key: This key is used for a balance transfer, power up down, wallet-related action converting Steem Dollars, voting for witnesses, updating profile details and avatar, and placing a market order.

Private Owner Key: This key is used to reset my other keys. If my account is compromised, use this key to recover it within 30 days. It is a powerful key. It is meant to be stored offline.
Master Password: The Master password is the password you get upon subscribing. You should also take that word, go to your Steemit.com wallet, recoup all the other keys, and only use those keys going forward.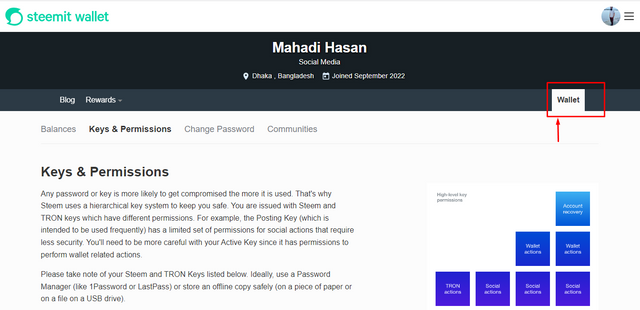 What is steem power?
Steem Power (SP) is a way of determining how powerful a user's steemit account is. The more powerful a steem power account holder is, the more influence they can have on posts and comments.
How to Power up Steemit?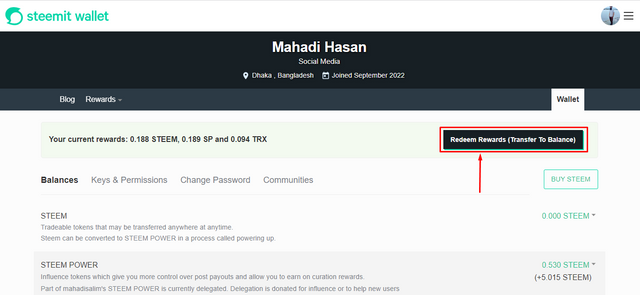 First I log in my steemit account. Then I press the wallet button on the side corner. Below is the power up steem of my account:

First Get my Wallet: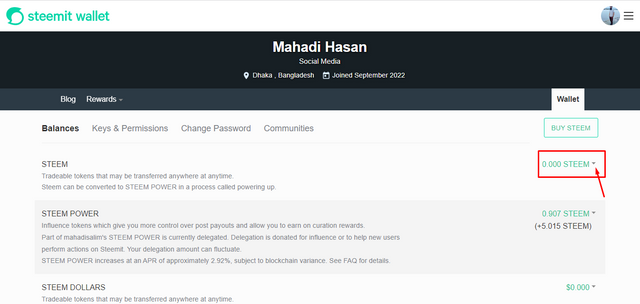 Click On the Steem corner side:
Convert to steem power: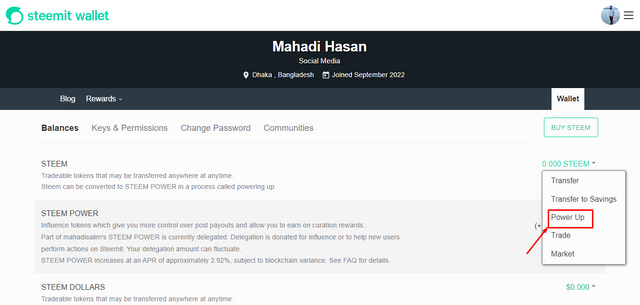 First I see menu in wallet. Click on power up option in menu.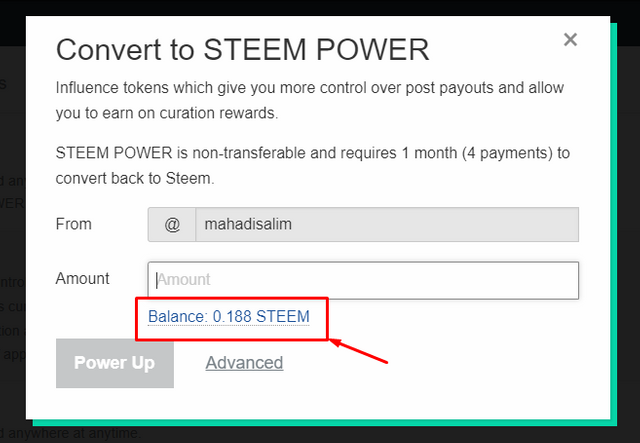 Now I put my balance in the account box.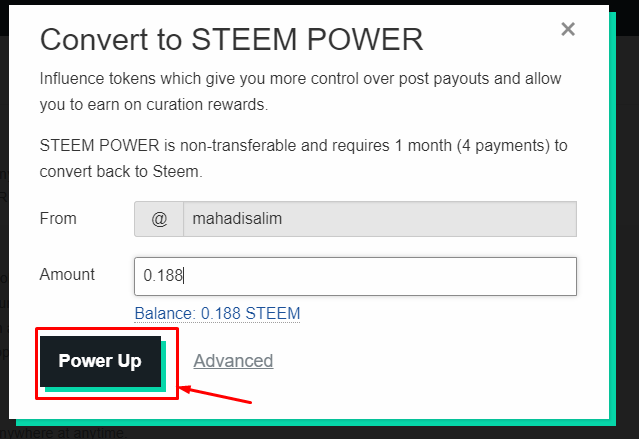 Than click on the power up button.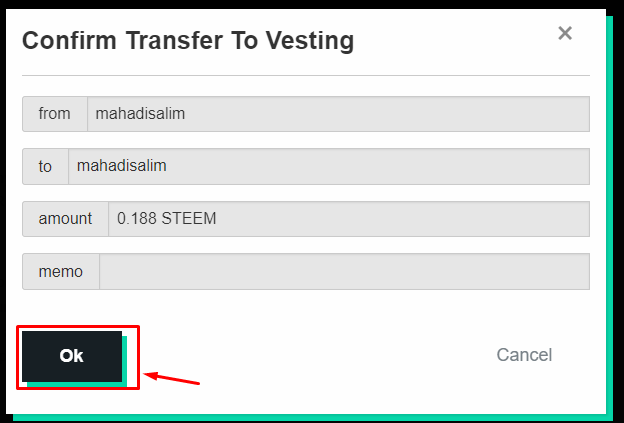 Than click OK button.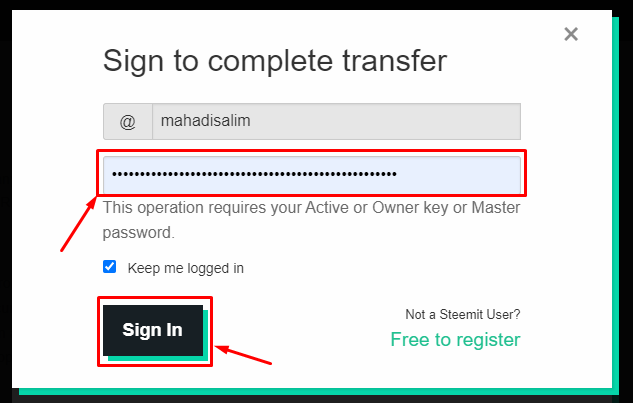 Than click on sign in using master password.
Transfer to savings:
First click on Wallet:

Click on transfer option in menu.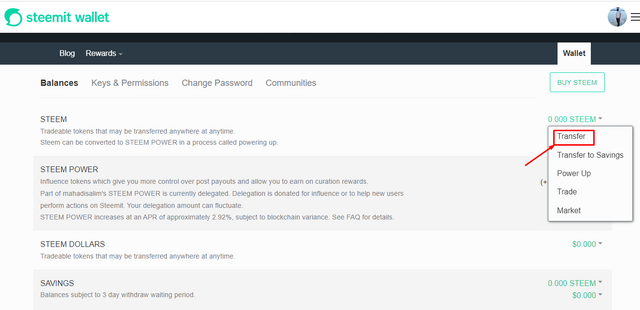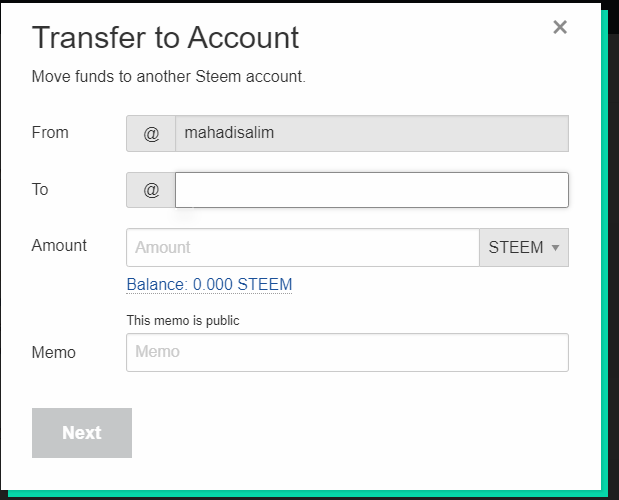 Fill in the amount box than click power up button.
I have described above what I know about steemit security. I take steemit security very seriously so I have saved the pdf file carefully. I hope everyone likes my writing. Please forgave the mistakes. Many Thanks to everyone.
My achievement 1 link :
https://steemit.com/hive-172186/@mahadisalim/achievement-1-my-first-introductory-post-mahadisalim