Achievement 1 || Introduction My self || @Faizanwrites07

Assalam o Alikum! (Hello) (Hola) To all friends,
This my introductory post in which I will introduce myself to all the steemit community members. I hope all of you will be in the better phase of your life.
So, Let's start to introduce myself…
Introduction
My name is Faizan Ullah. Basically, I belong to the northern areas of Pakistan but now living in the Capital Territory Islamabad for the last SIX years. I moved here for my further studies after completing my FSc (12th Grade) Pre-Engineering in my hometown. I visit my village on and off at events and occasions but always miss it, as it has a special place in my heart and will always remain there. Islamabad is beautiful and the world claimed it as recently a survey has been done and announced that it the second beautiful capital in the world after London.
I moved here as a student but now working as Senior Audit Executive in a Chartered Accountants firm for two years.
In life, everything is going good but I miss my Cricket and I will never miss giving my best whenever life gives me a chance in cricket.
My Education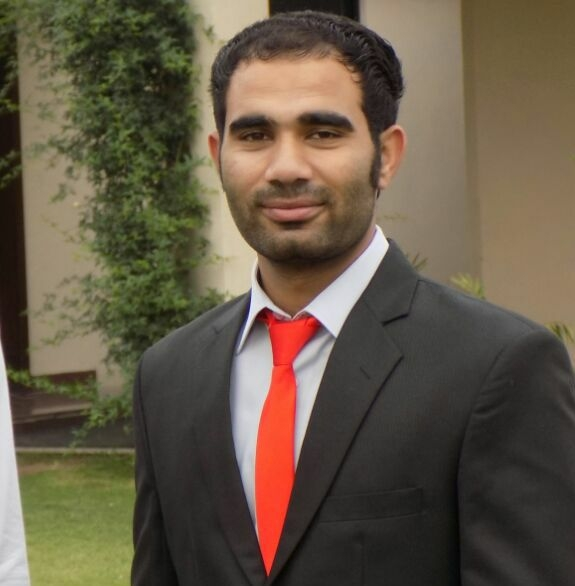 I did my basic education from my hometown and after completing my Metric (1oth Standard), I tried to go to different colleges but due to some reason, I had to remain in my same school and college for my college. And After completing my college (Fsc Pre-engineering i-e 12th standard), I got a call from ICAP (Institute of Chartered Accountants of Pakistan) and they offered me a scholarship for doing CA on the basis of my distinction in my FSc. Now, I have done my CA inter and I'm a Senior Audit Executive in a Chartered Accountants Firm. Along with my professional education I have done my Bachelor in Business from Allama Iqbal open university and Now I am doing Masters in Accounting and Finance from Virtual university Islamabad.
Interests and Games
Well just like another kid in Asia I love cricket. I started playing cricket in my childhood in school and in the streets with my friends and cousins. when I grew up I started professional club-level cricket but I have to take a break from professional cricket due to my studies (I will jump over whenever I get a chance to come back to cricket). I remain Captain of my school and college's cricket, football, and badminton team for four consecutive years.
Along with cricket I loved playing Football, Badminton, and Basketball in my school and college and I'm still a good player of these games. Other than sports, I love traveling and watching movies, and playing Xbox games.
Favorite Food
I like every type of food but I like "Qeema" in desi food and "Pizza" and "Beef-burger" in fast food. Further, I love Tea anytime and every time.
Favorite Colour
I like every color of the rainbow but I love wearing black and light blue in formal and informal dresses. while choosing in jersey I prefer wearing Green.
Where did I come across STEEMIT?
Fortunately, I have a cousin's brother ( @azizulhassan ) who is already working on steemit for many years and he shared his experience with me and told me to start working on it as it worth giving some time. I hope my presence here will be a positive addition to the steemit world.
My Future Goals
I'm planning to start my own business and run an agency after completing my education. I want to run a virtual agency and do my business as Eccomerce for which I'm doing different courses. But all along I want to remain in touch with the Digital world as it is the basic requirement of this modern world.
This was my introduction I hope I've shared enough about myself. Still, If you want to know anything which is not mentioned above then you can ask in the comments section and I will try my level best to respond as soon as possible.
Thank you for reading!
 Good bye till next post.