ACHIEVEMENT TASK 2: Basic Security on steemit and use of wallet by @enochgenius |mentored by @lovveday
Hello Steemians, I am glad to be posting my Achievement task 2 in the Newcommers community, a big shout out to @lovveday for the verification of my Achievement task 1.
Have you retrieved all your keys?
I got all my keys once I completed my Sign up process and I ensured to keep the copies where I am guaranteed of their safety because as the saying goes " He who has the keys has the asset".
Do you know the function of each of the keys retrieved?
I know the function of each of the keys retrieved and the keys and their uses are listed in the table bellow.
| Keys | Use |
| --- | --- |
| Private posting key | This is the key used to log into the steemit social platform and perform operations like Posting, commenting, resteeming and curating posts |
| Active key | the active key is used in performing some more operations like witness voting, fund transfer from your wallet and powering up and down |
| Memo key | This key is used for private memo encryption of asset transfer |
| Owner key | This key is used in the resetting of the other private keys and can be used to retrieve one's keys withing 30 days of compromise |
| Master key | This is the most sacred of all the keys as it is used in generating the document that houses all other keys |
---
How do you plan to keep your keys ; especially your master key and memo key ?
I plan to keep my keys both online and offline.
Online : I have a copy of my keys saved on my email account for easy access and also safety
Offline : Also, I intend keeping a hard copy ; handwritten, in my personal file ( the master key most especially)
Do you know how to transfer your steem token to another steem user account?
Yes I do , and the steps involved are explained below:
I login using my active key
I click on the downward arrow of the category of asset I wish to transfer and select "transfer"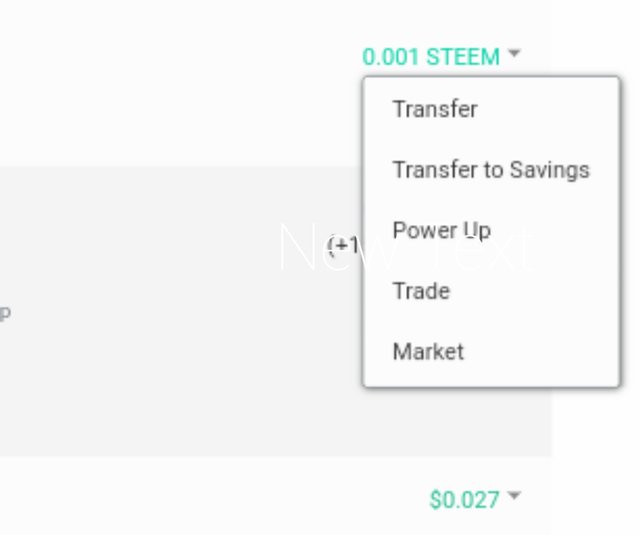 I enter the amount of token I wish to transfer and the username I wish to transfer my asset to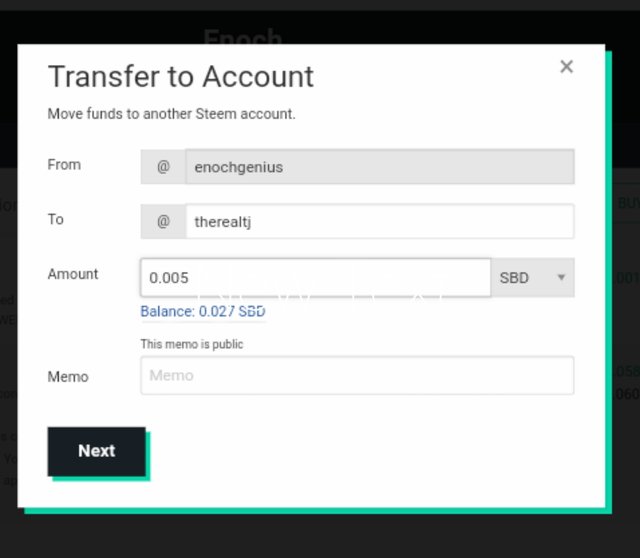 Do you know how to power Up your steem or steem dollar to Steem power?
I know how to do that. To power up my asset, I do the following:
I login I'm using my active key
I click the downward arrow on the category of asset I wish to power Up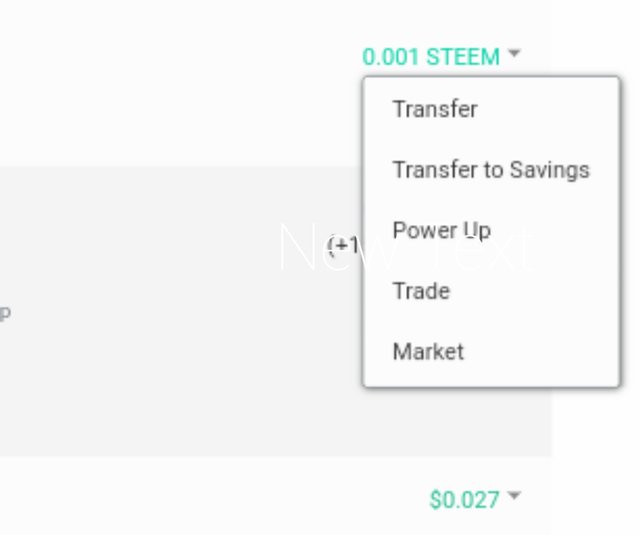 I select "power up" and enter the amount of asset to power up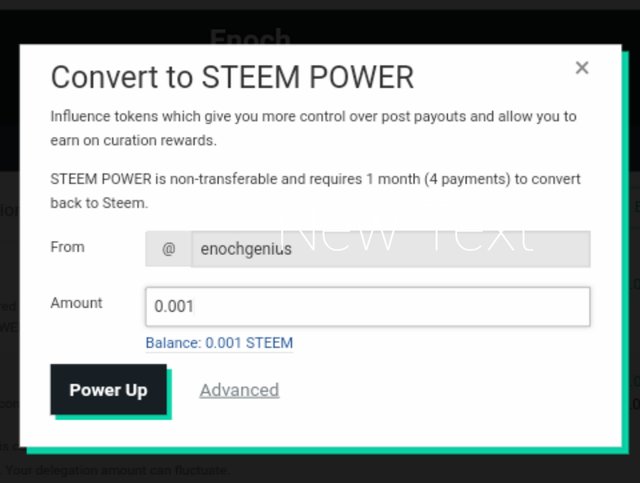 At this point I can say that I have understood the basic security on steemit , my private keys and how to use them for their distinctive functions and as such won't share my keys with anyone.
Thank you everyone @Vickojay @therealtj @lovveday @Ngoenyi @cryptokannon
I love you .