Achievement 3 by @arifhameed task||Content Etiquette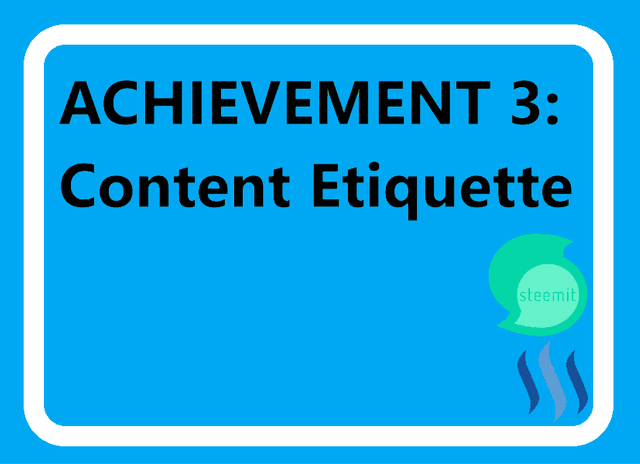 Source
What is plagiarism
Steemit is a platform where cheating is to be stopped and is not allowed. Plegiarism is a vicious and illegal practice that is totally unacceptable anywhere. It includes pleading to copy the work of others and present it as your own. You steal someone else's ideas and present them all as your own without giving them credit. Plegiarism expresses someone else's opinion as your own. You present that those are yours but in reality the job belongs to someone else. But just copy the work, circle the words and present them as it is your job. Stop misbehaving.
Solidarity testing tools
To engage in downright plagiarism is disappointing. It's cynical, opportunistic and hypocritical.
Source
Many tools are available online for use by people who oppose cheating. You need to pay for those tools but some are paid for by all users. Turnitive is the most widely used tool by professionals. You have to pay for that. This tool is not freely available. But there is a lot online that does not cost as much as text.ru.
Note: be very careful from the traps. Some online tools whose real purpose is to copy your data.
Types of plagiarism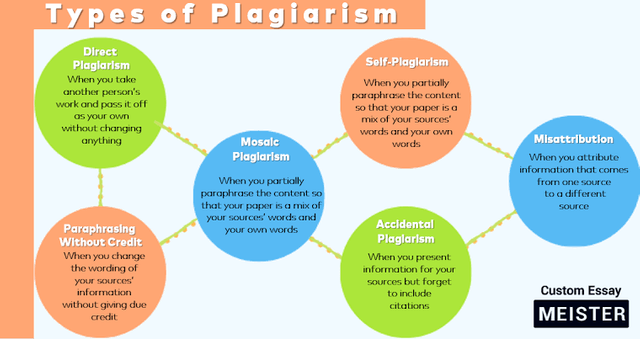 Source
Why Plagiarism doesn't work
Plegiarism does not work because it is bad to steal someone work that not belong to you. The act of stealing as you steal some words to get credit.
By cheating, you will be branded as the only cheater who infects your credibility and will tarnish your reputation in the workplace.
Plegiarism thinks inappropriate work because you get the idea and the work of another and present all that works after making a small change or just doing the tasks. That is wrong and futile.
Sometimes a cheater gets a reward for a job he stole from other people as he presents it as his own. He did not qualify for that award but did receive it anyway. That is why it is considered a non-profit act because you are being rewarded for something you did not do.
How to Avoid Plagiarism
Always try to work hard. Do not copy others at all. Learn more before submitting your work and write down anything you find in your research and research in your own words. When you copy others, always give them credit for that. Always state the source where you copied it. Do not copy without reference to the source. Then you will not be afraid to catch and think like cheating people.
There are other sites that give you free cheating information.
https://unsplash.com
There is no space for someone cheating on Steemit. When you first admit that you need someone's help and use another job of your own properly such as providing the right source for the site where you copied that job will make you mature.
If you are copying data from another location, always refer to the source of that site. Here are a few steps to talk about the source on the Steemit platform.
"I have read and understood the Steemit Etiquette on Steemit Community and will do my best to embrace them"
Cc