Achievement 5, Task 4 By @Afrimate: Review Steemdb.io
Good day, friends. Happy to have you here ones again, because I understand that without you, I don't have any reason being here. I'm here to present my achievement 5 Task 4 in this thread. Therefore, let me start with the definition of the tool, steemdb.io.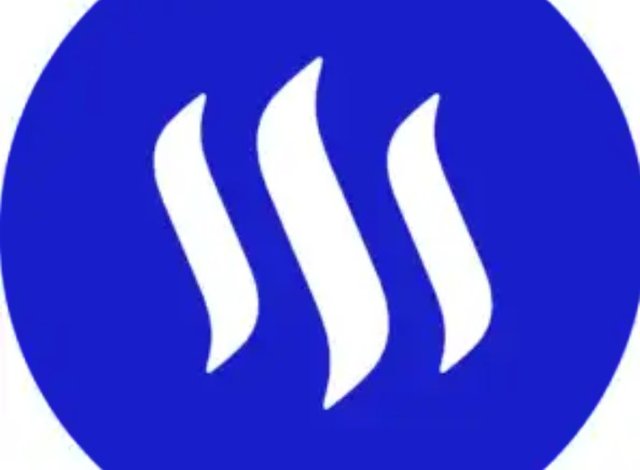 What is Steemdb.io
SteemDb is a block explorer and database for the Steem Blockchain.
Source)
Source
Like every other tool on the steemit ecosystem, #steemitdb.io is the web address to log into the steem explorer. As you log on to the homepage of the website, the first feature you will see is the life chart of Steem/Bitcoin.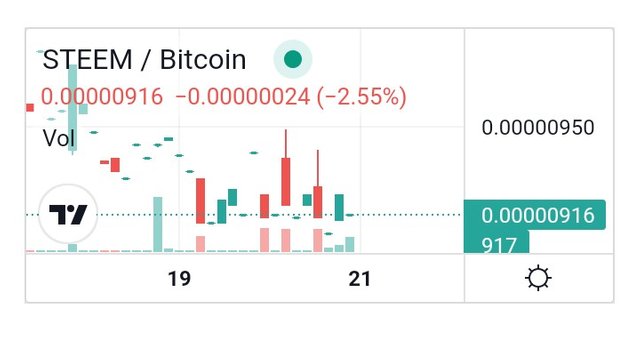 Now, because I'm navigating from mobile, I have to click on the menu bar to reveal other features. This bar is found at the top left corner of my screen. That's a I don't know where you can find on yours, but this is the menu bar.
These features include:
√ Posts
√ Accounts
√ Witness
√ the Tabs
Others are:
√ 30-Day Mvest distribution table.
√ Recent blockchain activities.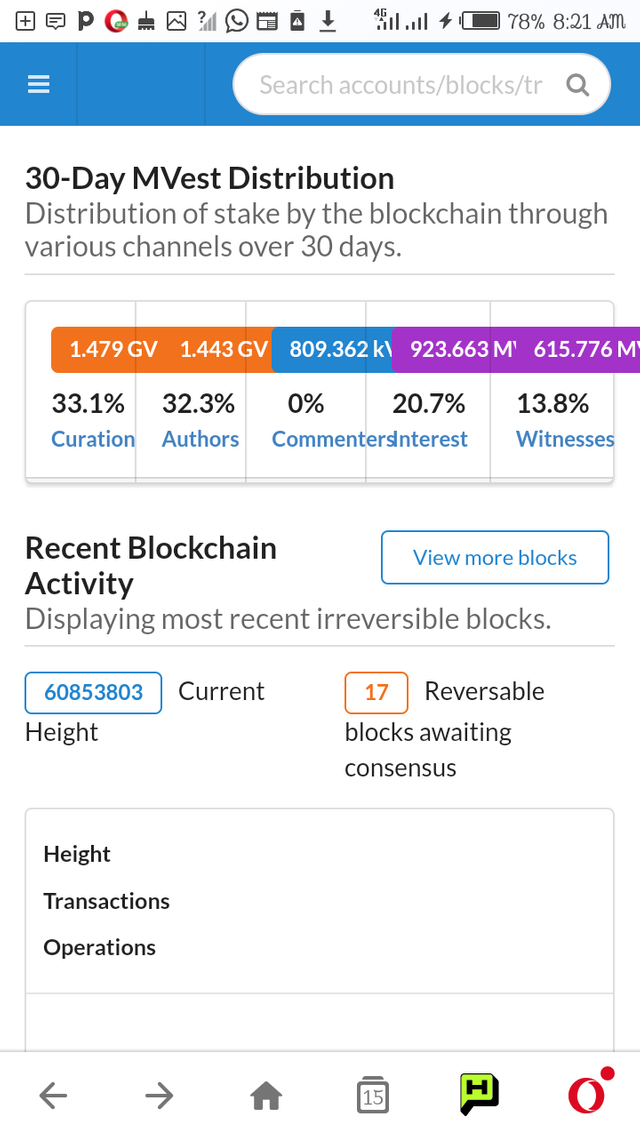 However, in order to flow from the instruction given for fulfilling task 4, I will be answering the following questions in this discussion:
How to see recent history

How to check the different activities on steemdb.oi

How to know people who reblogged my post.

How to check my voting power.
So, sit back and have a sip, while I take you around. Please note that I'm using a smartphone. This only mean that my interface may be different from the persons using PCs. Happy reading.
How To See Recent History On Steemdb.io
To view the recent history, you will first search your account in the "Account Search Bar" at the top of the home page.

Right in your account, you will see all the recent activities in your account. These include: Posts, Following, Followers, incoming votes, comments, Activities, Social, witness etc.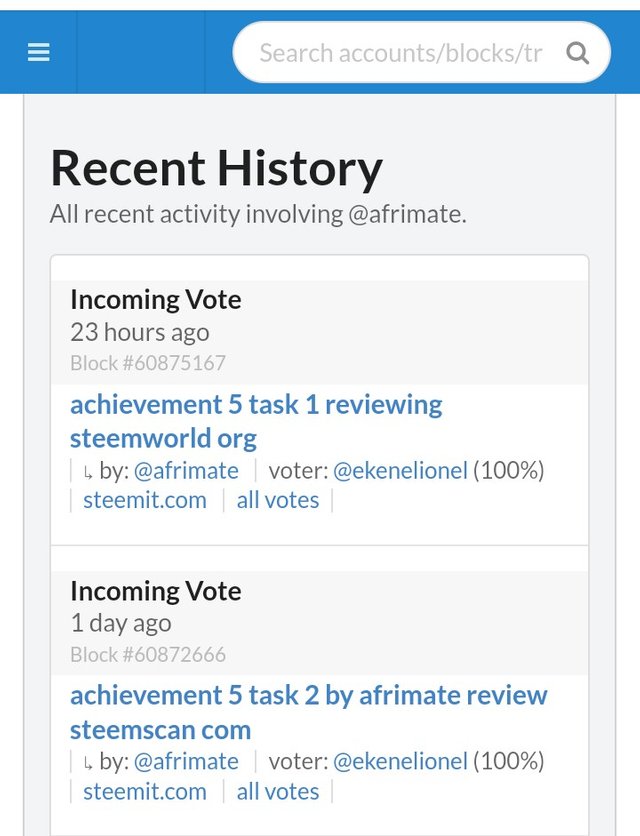 Note that recent history shows only activities in your account for the last 30days, as it is boldly shown at the top of recent history page.
How To Check Different Activities On Steemdb.io
To check activities like posts, votes, Replies, Rewards, Transfers, Reblog and others, you will follow these steps:
At the top left corner of the recent history page, click the tab labelled "Activity" there will be a dropdown. This will show a long list of the above listed.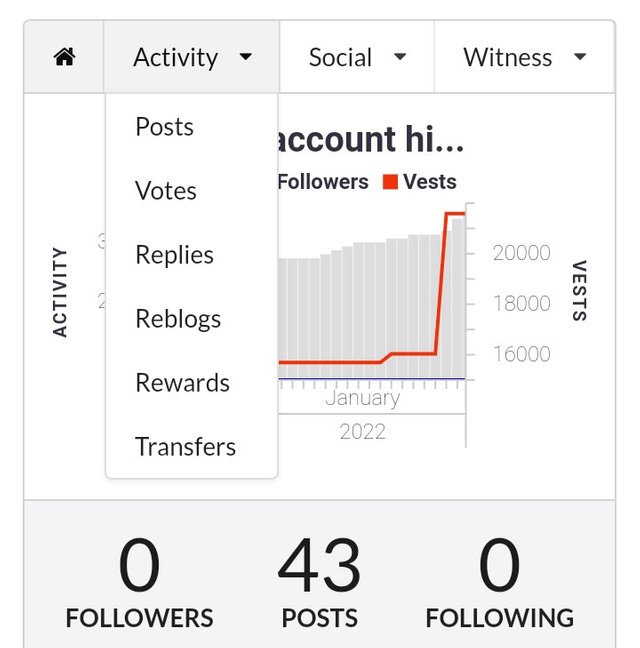 3. How To View People Who Have Reblogged Your Post On Steemdb.io
To view people who reblogged your post, go to the top of the recent history page. Just after activity tab. You will see a tab tagged, "Social". The tab contain these activities: Following, Followers, Reblogged. If you click "Reblogged," you will see those who has reblogged your post, including yourself.
How to check my voting power On Steemdb.io
To check your voting power on the steemdb.io is very simple. Having logged on the homepage of the steemdb.io, search your account by entering your username.
Click any of activity, social or witness. Scroll to the bottom of the page. You will see your voting power along the line. As you can see from the screenshot, my voting power is 97.99%.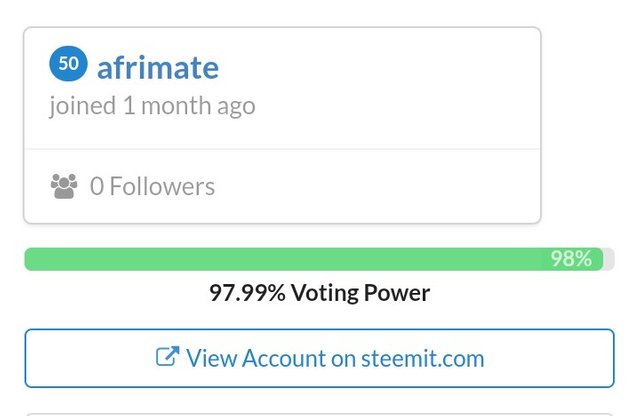 As you can see from the explanations, steemdb.io is a very important tool in steemit ecosystem. Use it any time and find peace. Thanks for coming to my blog.
I wish to appreciate the following steemians:
@focusnow
@ijelady
@crpytokannon
@ngoenyi
@udyliciouz
And a whole lots of others