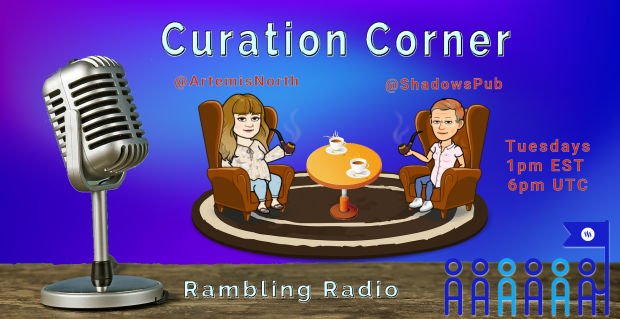 Normally on Curation Corner, cohost @artemisnorth and I interview someone from a project to learn more about what is happening on Steem.
Once again this week, the community is invited to come and share how they feel about what has been happening. It'll be an open hangout so to speak.
The Soft Fork 22.2
This big news this week is the Soft Fork. This is a reversible fork using code which was coded into the chain software during HF14. I heard that HF14 dates back to August 2016. It's been sitting there all this time and the Witnesses decided to trigger it.
The code freezes the Steemit Inc stake now owned by @justinsunsteemit.
All that happened Sunday afternoon
Justin Sun Responded Quickly
@justinsunsteemit responded within hours with an open letter to the Steem Community inviting the top 50 Witnesses to take part in a Townhall with him to discuss issues and the future of Steem.
Details TBD.
Community Reaction
After observing the reaction to the mention of action against the Steemit stake at last week's community discussion I have not been surprised to see this move has not been without controversy.
Community Chat TODAY on The Ramble
We'll start out today listening to our panel discuss the pros and cons of the Soft Fork and how to proceed forward. Then you the community will get to weigh in with your thoughts and ideas.
REMEMBER: We're community. We can debate, talk, argue, discuss but we don't get personal.
It should be an interesting hour. As always, if it's active, we'll run longer than an hour.
Come and join us in The Ramble at 1pm EDT / 6pm UTC
Throwing Some SHADE
There will be a draw during the show for SHADE tokens. Two attendees will be winning 25 SHADE each.