CONTEST // #GRAFFITI OF MY CITY №26 // 10% - @steem-bru/ Graffiti on the football field
Good afternoon! fellow steemers of the Steem-BRU community, glad to make a new entry in GRAFFITI ON MY CITY.
This time, I was accompanied by a friend and her son Jon, who appears in some of the pictures, around the Ibiza UD football ground. It is the football team of the city of Ibiza and this season it was promoted to the silver division, a reason for happiness for many supporters.
On the wall surrounding the football pitch, we saw a multitude of colourful graffiti.
This is one of the colourful gates of the stadium, inside you can see the stands.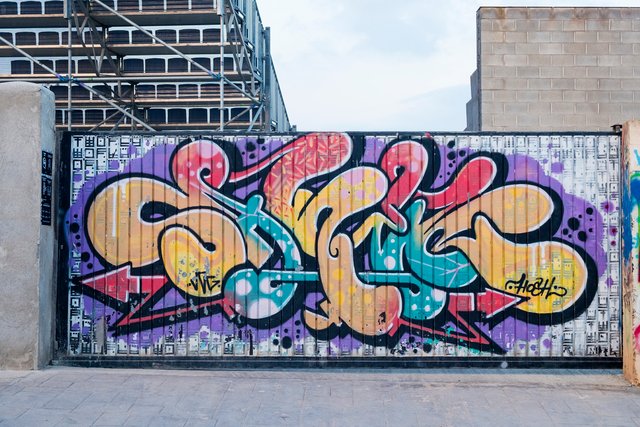 Here we see Jon, who is also passionate about photography, immortalising a funny graffiti with his mobile phone.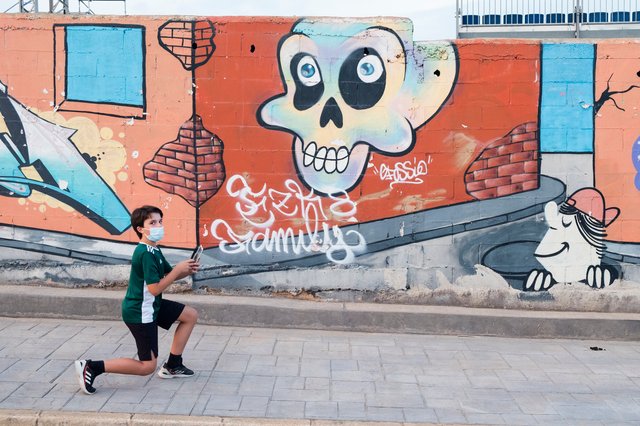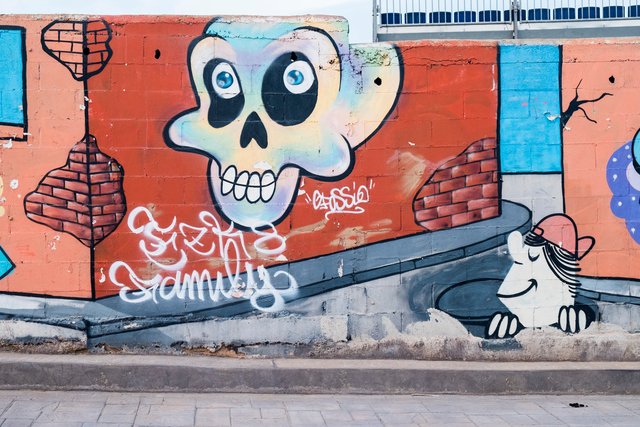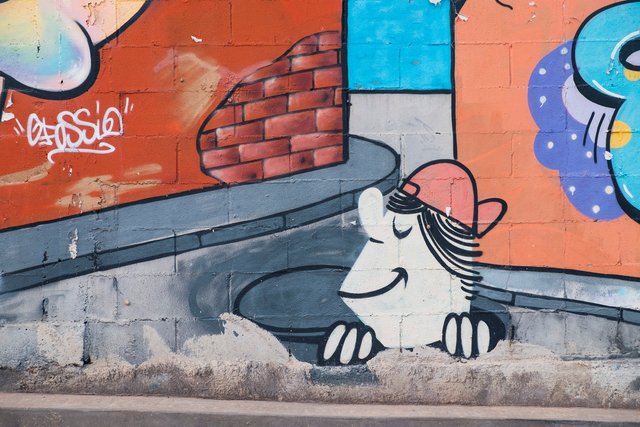 On one of the walls there is a parachutist, perhaps in trouble because of his expression...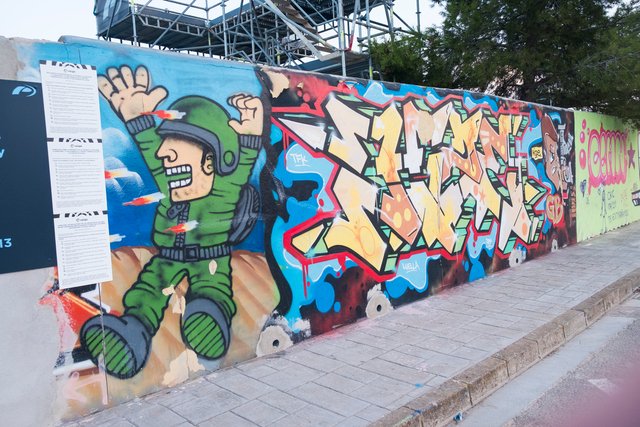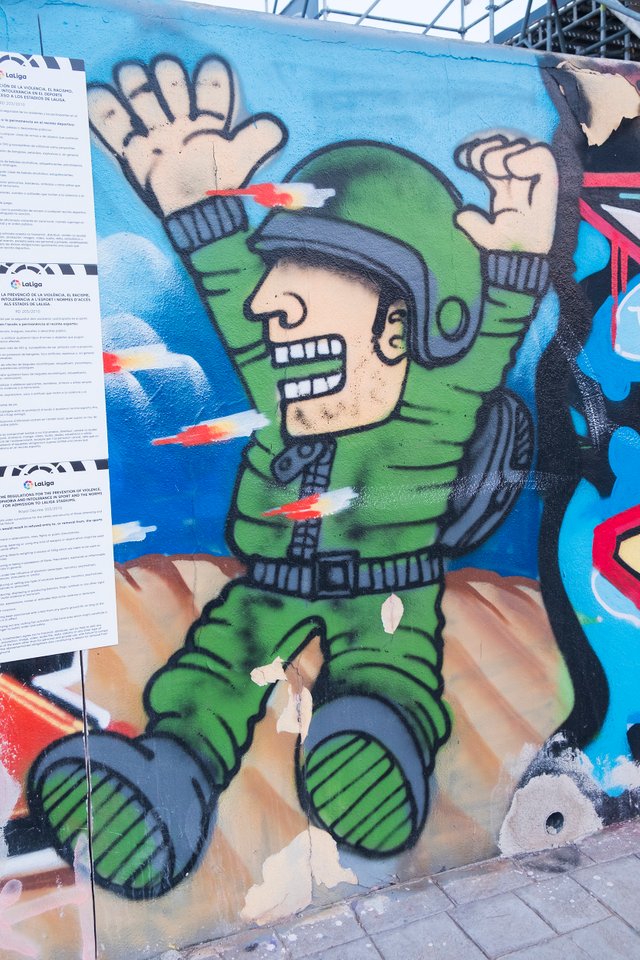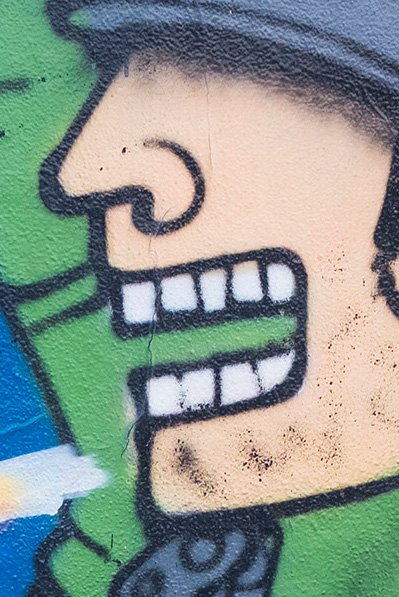 Geometric shapes and bright colours...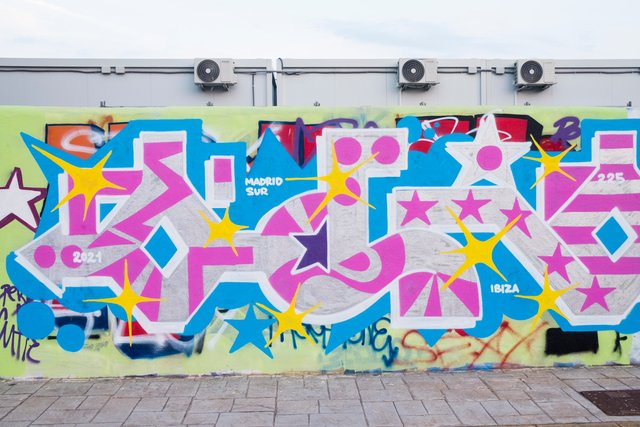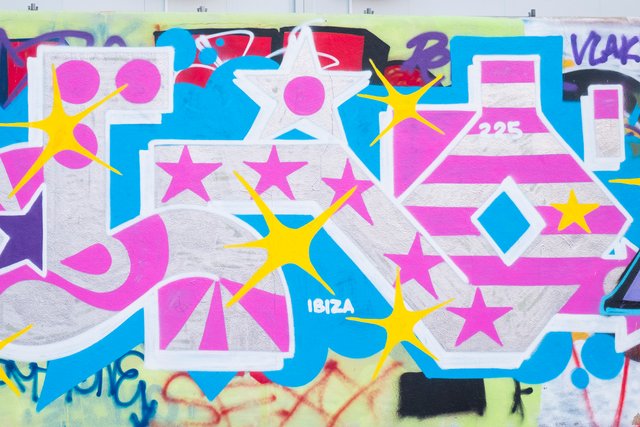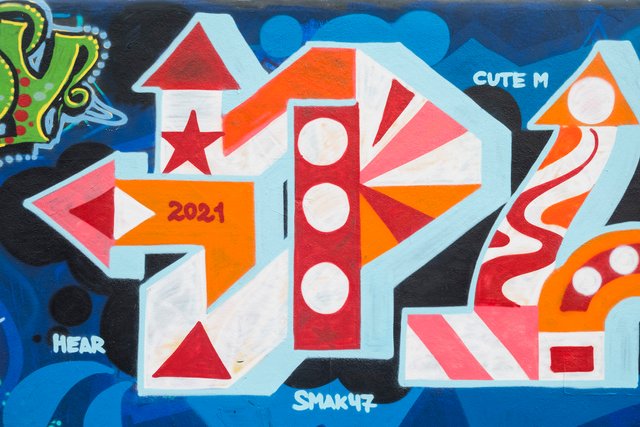 And a tender and beautiful graffiti dedicated to MOTHER´S DAY, made by the artist ZSAR.
On another occasion I would like to show you some of his other cute works, dedicated to the traditional Ibicencan woman.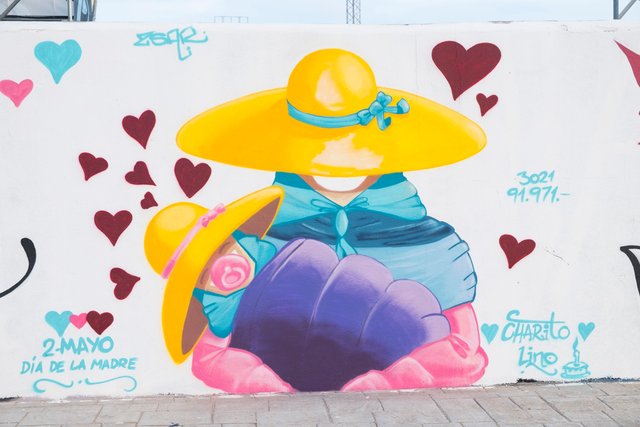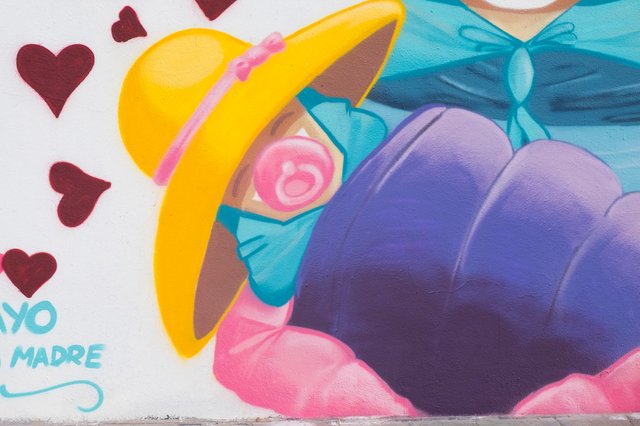 Thanks always to @slon21veka for organising this contest, for me it is being very motivating, to go around my city, Ibiza, photographing these ephemeral and great works.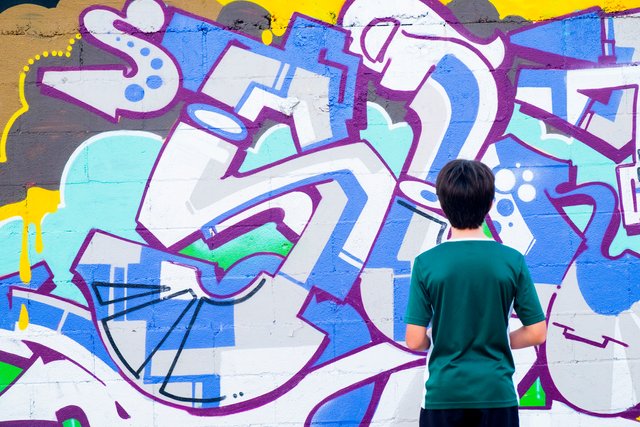 I invite @xaviduran
@sacra97
@marcoteixeira