🌈 Color Palette Contest by @olesia and @dmitrik 🌈 Week #5 - White
Here is my entry for this week's Color Palette Contest hosted by @dmitrik or @olesia.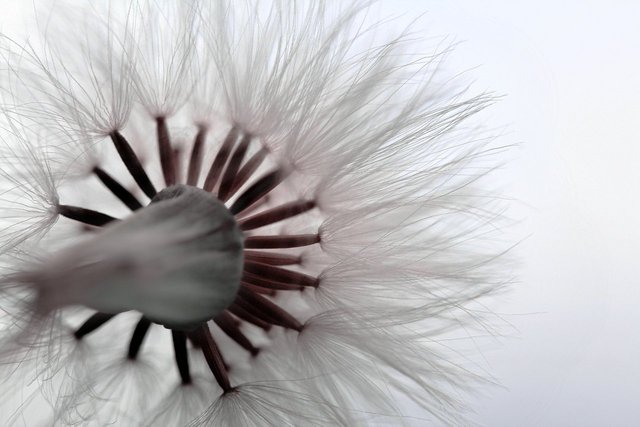 This week I am sharing with you a photo I took when I first started using my macro lens. I had owned it for years but had never used it, I'm not sure why really, for fear or for not knowing what to take photos of.
My family and I were going for a trip to my mother and father-in-laws property and I decided after having some amazing photographers inspire me, I took my macro lens with me. In fact, it was the only lens I had with me, so there was no choice other than to use it.
The first thing I was drawn to in their paddocks was the spent dandelion flowers, otherwise known as puffballs. At first, I started taking photos from above honing in on the details from on top and I captured some really nice shots (I think). But there are only so many photos you can take of dandelions so I started to think of what I could do differently.
I picked one of the puffballs very carefully so as not to disturb it and while holding it up in the sunlight I started taking photos from behind. And why not I say, there's a lot of details back there! So here is m shot in white, I hope you like.