Betterlife 💝 The dairy game 12/07/2021 by @tanjimahmed🥰🥰(Some pleasant moments spent in the field of our area)
Assalamu Alaikum
Today is Monday
Date:12/07/2021
Hi friends how are you all. I hope you are well. By the grace and mercy of Allah we are all well and healthy. Today is a very beautiful and wonderful day. I have had a very good day. Today I went for a walk in my field. While there, I was plowing a field and enjoying the harvest. Harvesting is a different kind of scene where everyone happily threshes together and brings it home. Which I am very happy to see.
While rejoicing in the crop field, I have collected some pictures and I will share them with you. I hope you like it.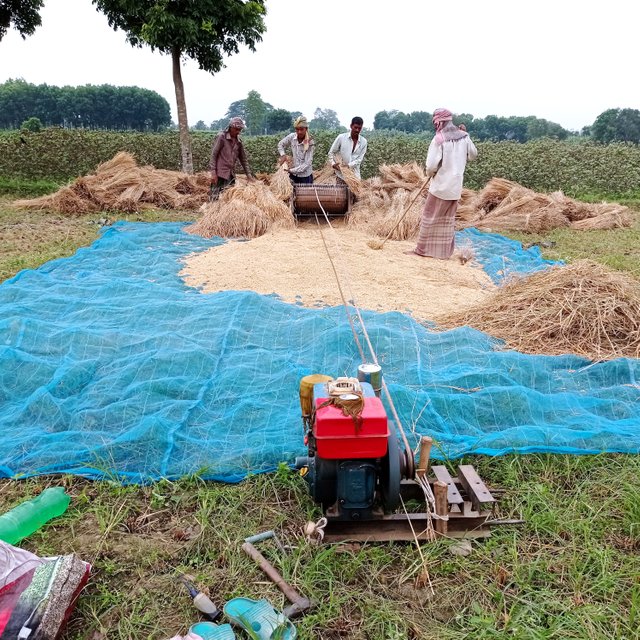 location
Agriculture is our main country in Bangladesh. In our country, more than half of the people are associated with what. Whom we know as farmers. A grief is an important part of the country's economy that produces crops that they work hard and care for. The soil of our country is very fertile. So in this country almost all types of crops grow well. A few crops are cultivated more in this country. By cultivating, the farmers become abundant. That crop is jute and paddy. Every farmer in our country cultivates these crops the most.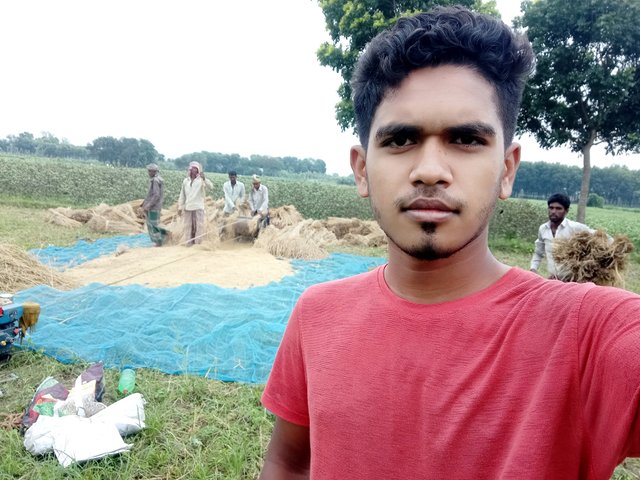 location
This is our Bangladesh, the country of six seasons. In each of these seasons, paddy is cultivated in the field lands of our country. Even today I came to the field on such a monsoon day to tour. I went there and saw that paddy was being threshed in a field. I went there to see the land and saw a lot of people there as if they were busy threshing their crops. I was standing there watching and enjoying their views.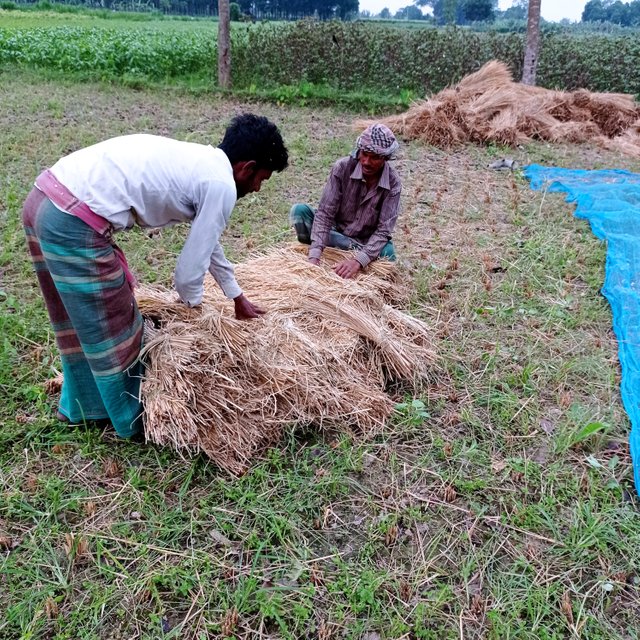 location
Here two farmers packed their crops in one place. Now they are taking those crops to their threshing floor. Some of them are taking the crops and some of them are busy killing. Someone is cleaning their threshed crops. We survive by eating the hard-earned crops of every farmer.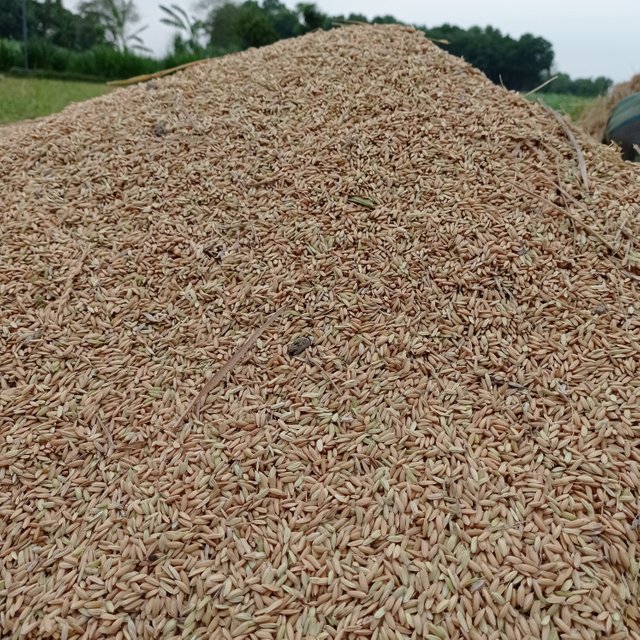 location
The work of killing their crops is almost over without me standing there for some time. They have piled their threshed crops in one place. From there they will weigh accordingly and fill them in sacks.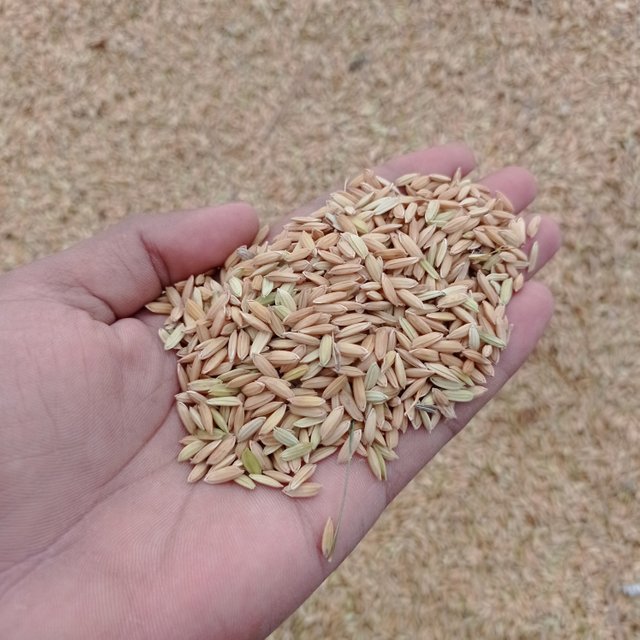 location
I stood by the threshed crop. They looked so beautiful. They have carefully cleaned and put them in one place. I could see with my hands how clean the threshed paddy was. Even though the work is not finished yet, they clean enough of them.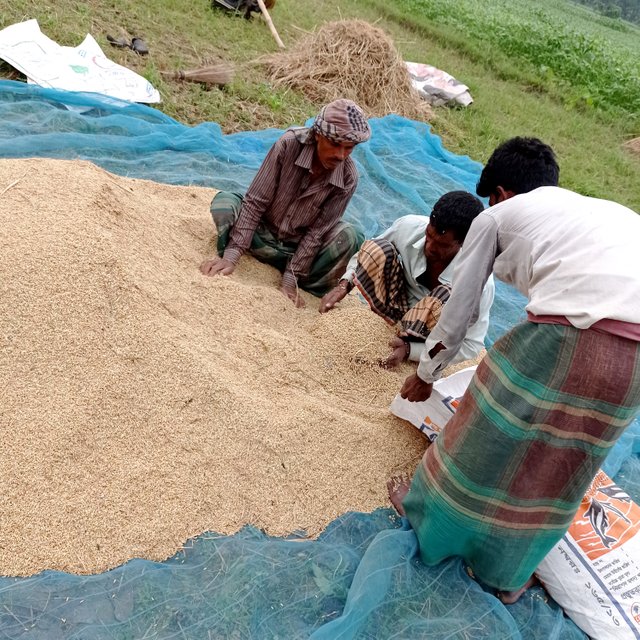 location
Every farmer seems to be in a hurry to take the crops home with this utmost care. They are happily filling their sacks. So that they have the facility to take them home. One is holding the boss while the other is sorting the paddy. They are all helping each other in their work. In this way, every farmer in our country cuts and threshes their crops and takes them home.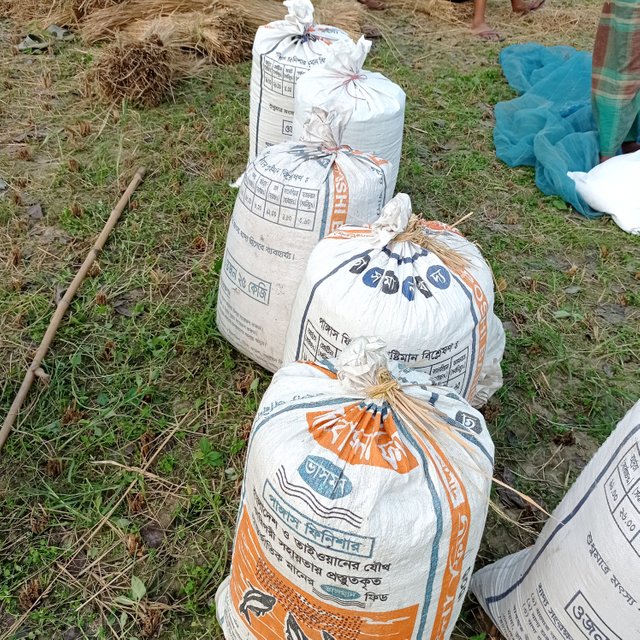 location
They have neatly arranged the sacks of paddy. This will make it easier for them to take them. Each sack should have the same amount of paddy in the house.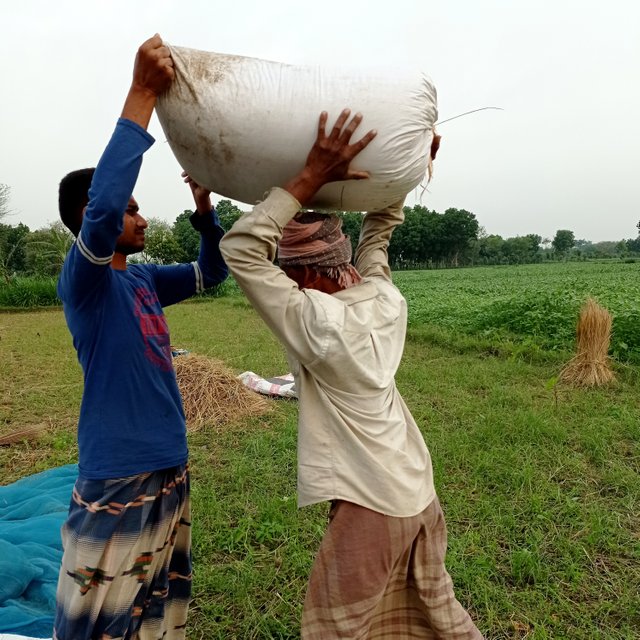 location
Meanwhile, another farmer is carrying the loaded crop to his destination. From there they will take the crops home by car. One is lifting the sack over the other's head. Someone is happily working to take their crops home. In this way, one by one, they are taking the bags full of crops and putting them in that destination.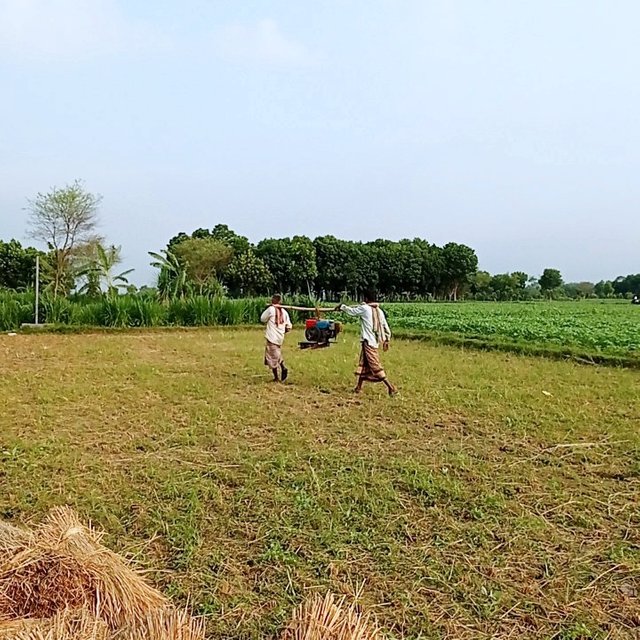 location
After a while, all their work is almost over. They have understood their threshing crops. Now they are taking home the parts of their threshing machine. I took their parts there and saw another new method which I liked very much. They used shallow engines for threshing crops. When they have finished their work. Later, to take the machine, they tied the machine tightly in the middle of a bus and lifted the two sides of the bus to the house in a row. By doing this, they are taking the shallow machine home in a very convenient way. I like their intelligence to take this shallow machine very much.
I am threshing this crop in the field today and I am very happy to see the scenes. We are proud of our country's farmers. So we should respect every farmer in our country and treat them well.
Thanks to all Steamian friends. I hope you like my post today. You all enjoyed it in a beautiful way.
And more special thanks to me for your continued support
Cc.-
@steemcurator01
@steemcurator02