The Diary Game |5-1-2022|Those Innocent and Thankful Hearts
A heart full of lightness may delight everyone today .
Anyone has her/his own happiness in simple or in the best ways.
Sharing my day spent in my hometown together with my son's friends . I usually call them the island boys. Its good that my son at his young age found these group of kids who even at their simple lives they know how to fear the Lord and in thier minds born big dreams.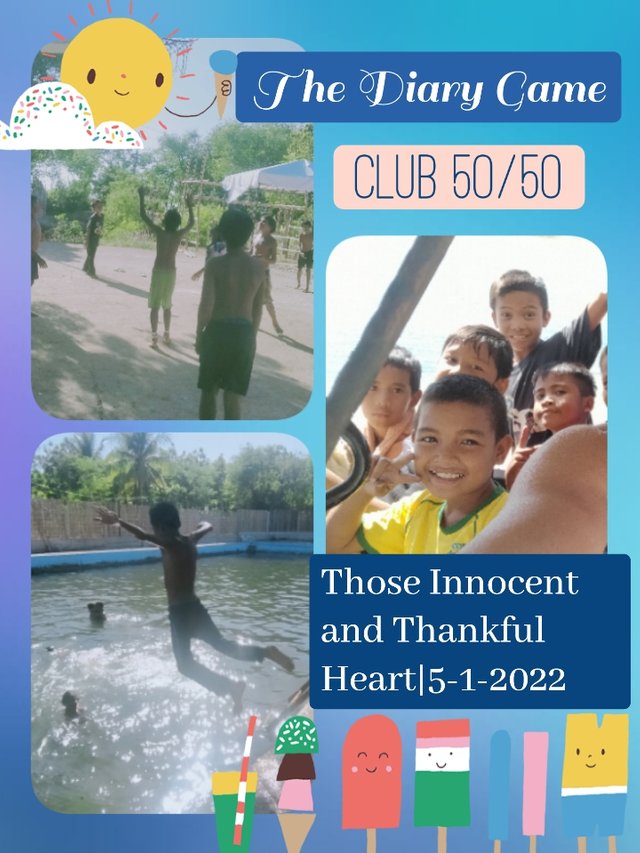 I usually talk to my children's friends in a comfortable manner to let them feel they are also welcome to tell their activities woth my children.
By the morning about 6 o'clock I cleaned out frontyard and backyard of our home in the island. I usually visit my hometown almost every two weeks. After cleaning and cooking for breakfast we took our meals. And since its Sunday we have to worship in the house of God.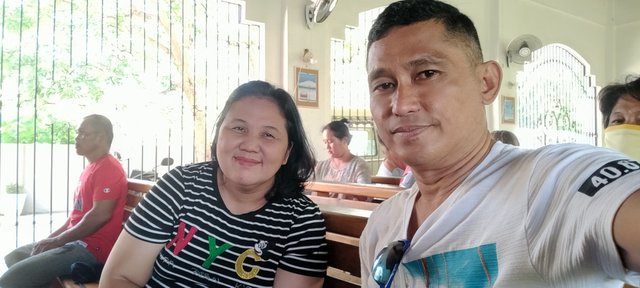 On our way home, my son requested me us that if he can bring his friends to swimming before we travel to the city. I never resisted on the idea. The fact that I also like to try that pool in the ecopark. So I prepared our food for the lunch and we will have our meals together with his six friends. Markseth,Job, Sean and Pepen.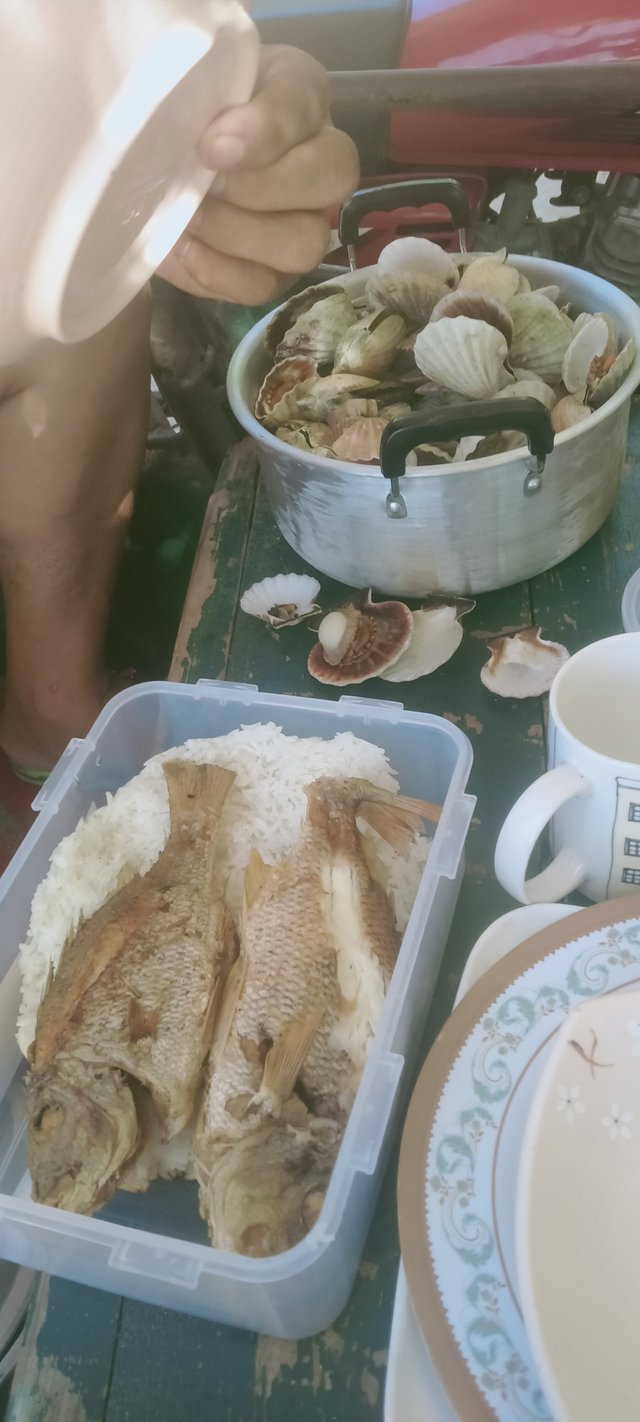 I prepared some scallops with sauce and we fried some fish . Then we bought young coconuts to make a buko juice.
By 1 pm everything was done and we headed to the pool.
This pool was a lonely place way back 1990's. No one gets in there for they believed the place was enchanted with some people not like us . But now is converted into some tourist place and attracted more tourists in the island.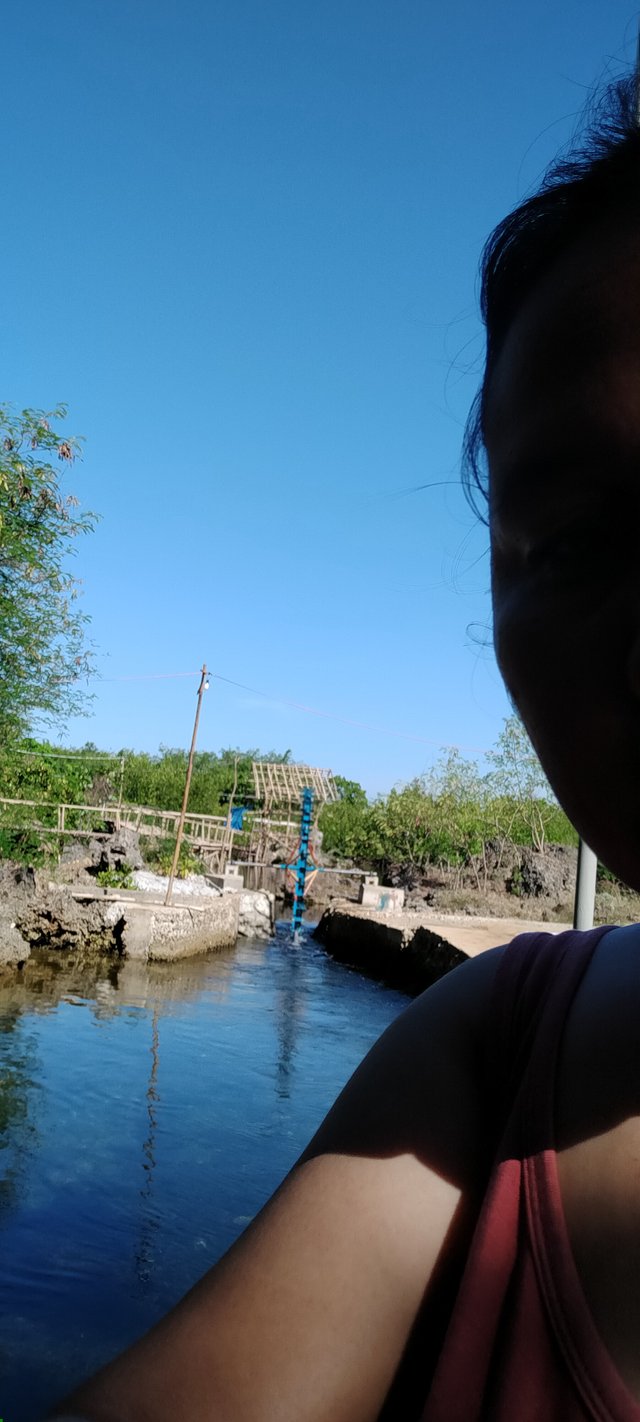 So then we go off to the pool in Salazar Ecopark which is just a hundred meters from our home.
And now for fun and enjoyment.
This kids were just simply happy with those things we considered just passing. But I can feel them too when they interact with each other.Good for this island that kids here can still enjoy their childhood much better than sitting ,focused on their gadgets then when they lift their faces they don't know what is going on with their environment.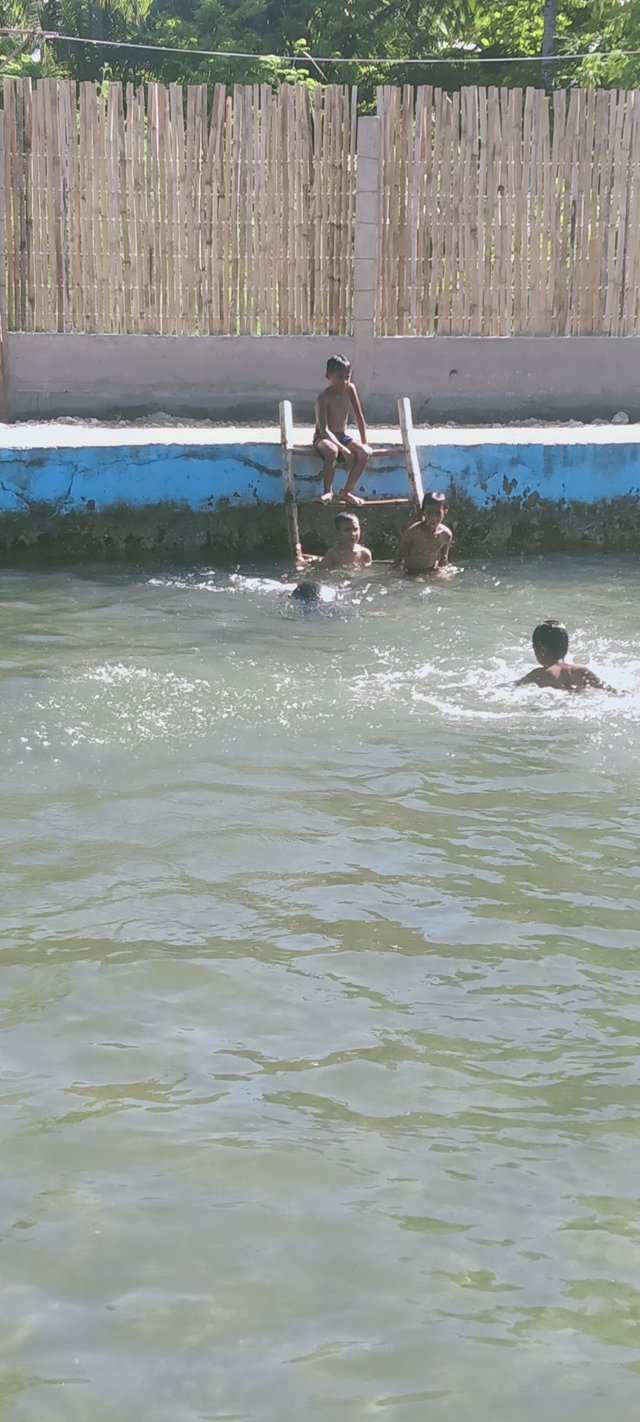 After almost two hours of enjoying the water, at about 3:30 in the afternoon they tried playing basketball. Really kids now a days do multi levels of activities if they are not hooked with some games on the network.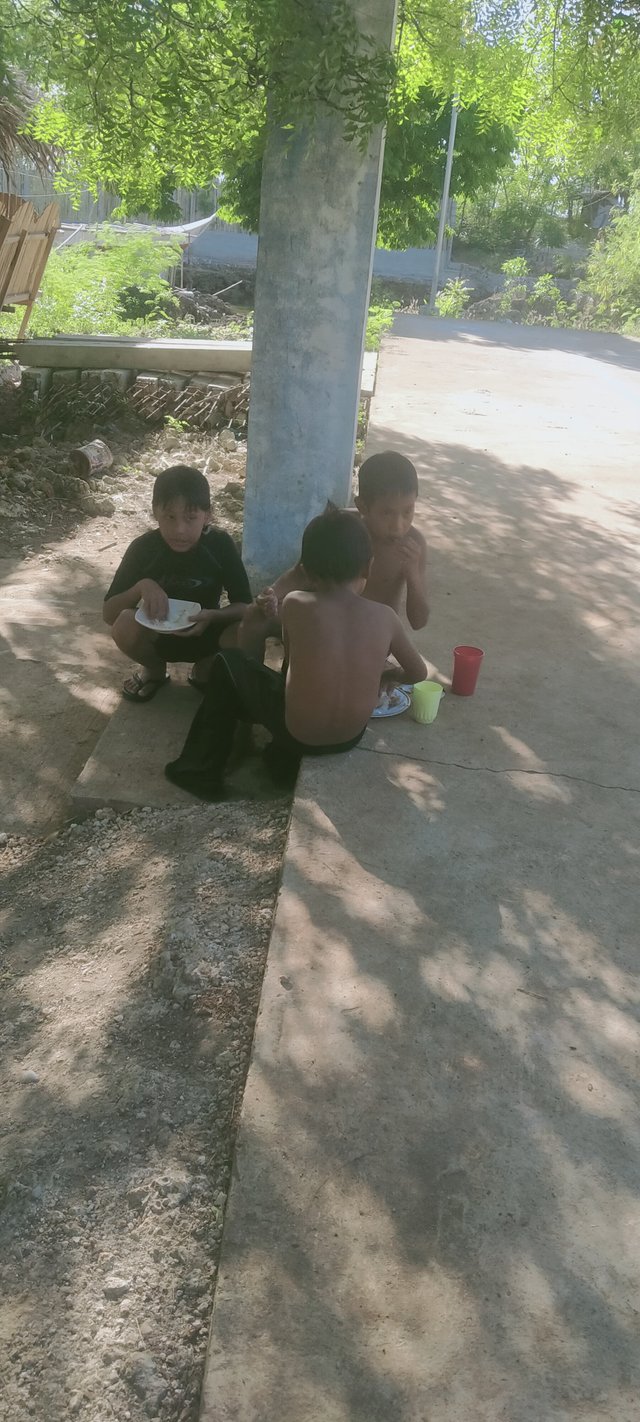 They talk about their dreams while eating and laughed together talking about their swimming moments.
By 5 in the afternoon we went home . These kids were thankful. But they don't know that I am more thankful because they are my son's friends and they contribute the goodness of God .
I am very well happy that these kids brought back our childhood memories . Someday when they grow up we are aged . Maybe they will forget us but for me it fills my memory box of happiness and it will stay forever.
This ends my one day diary of happiness and fun.
Thank you so much for dropping by.
Hello my dear friends @jes88 @georgie84 @kyrie @juichi @junebride @mhel44
God bless everyone!!