Steemit Philippines Community Contest "Steemit Promotion Through Livelihood Branding"(10-11-2020) 60 Steem Total Worth Of Prizes!!
Mabuhay ang bansang Pilipinas! Hello beloved Filipinos around the globe, We hope you are all doing fine despite all those hardships in life that we've battle each day. Laban lang jud ta bai!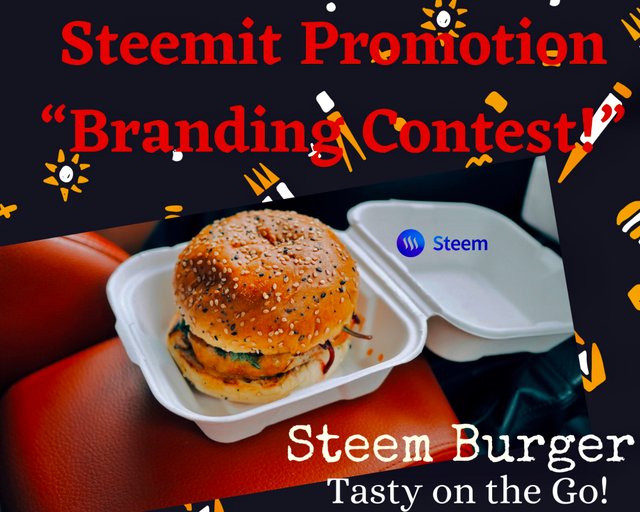 Today, we will announce our contest titled " Steemit Promotion Through Livelihood Branding". The objective of this contest is to give ideas to our users on what to do with their earnings here in Steemit. We hope members through Steemit could find ways to start a business using their Sbds as their capital. As part of our promotion, since the capital is from Steemit, we want them to make " Steemit" as part of their brand name. For example, you are into "foods", specifically " burger"... you are to name it "Steem Burger" and then put a "Steemit Logo" in your packaging.
📝📝📝Rules;
This contest is for fully verified members.
Set 20% of your payout to @steemitphcurator.
Calculate the total expenses of your product in equivalent to sbd.
Present a step-by-step process of your product until packaging. If your entry is about food write down the complete recipe.
Advertise your product, preferably in a short video to convince consumers.
Tell your audience why they need to start a business.
Don't forget "Steemit" as your brand name.
Calculate your possible earnings and profit.
As a seller, who are your target customers.
Invite 3 of your friends to join.
👍👍👍Tips;
If you are confident in using a video it is an additional point on your entry, still, we consider photos too.
Share this post on your social media and invite at least 3 of your friends to join.
Write down your perspective of your product and why people will buy it.
Present an entry with more than 300 words.
Don't forget #steemexclusive #steemitbranding-contest #steemitphilippines #steemph-contest as your tags.
You can have more than one entry until the deadline of submission and make sure you are presenting different topics and presentations. Be original!
📌📌📌Criteria for judging;
| Criteria | % Rate |
| --- | --- |
| 1. Sales and Marketing | 25%-This is how you advertise your proposed business plan to the public. |
| 2.Presentation | 25%- How you present your proposed business and how you discussed it. This includes the total costing and branding. |
| 3. Quality and Creativity | 25%- How creative you are in presenting your product. |
| 4. Overall impact | 25%- How you catch the judge's and the viewers' attention. |
Total 100%
Prizes;
First prize-30 steem
Second prize-20 steem
Third prize-10 steem
Judges;
@loloy2020
@juichi
@fycee
@long888
🏁🏁🏁Contest starts;
October 11 until October 23-2020
We will prioritize all contest entries for our recommendation and we are grateful for @steemcurator01 support for this livelihood contest.
Let's grow together here at Steemit Philippines Community. On the one hand, let's stand firm to face all those hardships we've been through. Remember that we Filipinos are very resilient! Through Steemit and this contest, we seek to help and reach out to each other.
The Steemit Philippines Team.