ANNOUNCEMENT OF WINNERS: Steemit Philippines Community's Contest of the Week: Diary Game Contest Featuring "My Town in 10 Pics" (06-29-2022)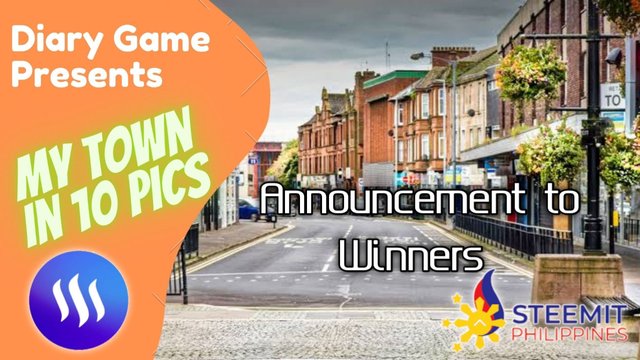 Mabuhay Steemit Philippines Community members!
Another great weekly contest has been successfully ended and we have received s total of 13 entries from our members and visitors, and from all the admin and moderators of the community, we would like to thank you all.
Today, we will going to announce our winners for Contest in titled, Diary Gamefeaturing My Town in 10 Pics.
---
📌About the contest:
---
What is Diary Game and My Town in 10 Days?
Diary Game as we all know is a daily post showing our Daily Activity of the day from morning until the sun's down which is shown on details.

My Town in 10 Days is a post were we shared a 10 pictures of our town, showing beautiful places and other scenery that you would like to share with.
In more than 300 words, let's combine the two contest in one were everyone must post a Diary Game post featuring your town in 10 Pics. We can now promote our own town all over the world at the same time as you share your post on your social media, we can also promote Steemit in the whole world.
---
📝What are the rules?
---
This contest is open to all verified members.
Set at least 20% of your post payout to @steemphcurator.
Title must show - Diary Game Contest Featuring "My Town in 10 Pics" then write your own title.
Be sure to post of exact 10 pics of your town.
Give proper credits or citations if photos are not yours.
Your goal is to promote your town to your readers so, make it creative and plagiarism free!
Maximum Entries of 2 only.
Share your entry on different Social Media and Comment the proof of shared on Social Media, share your Screenshot.
Used the following tags, #steemph-contest, #steemexclusive, #thediarygame, #mytown10pics.
Note: Don't forget to include your Club Status, either #club5050, #club75 or #club100. Be sure your eligible either of the three to receive support from booming.
---
🏆 Prizes:
---
1st Place: 15 Steem

2nd Place: 9 Steem

3rd Place:6 Steem
🏁🏁Contest Starts: June 19-2022 until June 26-2022.
Note:
Remember, all contest entries that follow our guidelines are our priorities for the booming recommendation.
As always we are excited to read your all your entries which will show beautiful scenery and places of your town. Let's keep making our beloved Steemit Philippines Community more lively and fun!
Judges,
@loloy2020
@me2selah
@long888
@juichi
✨Contests of the Week Winners✨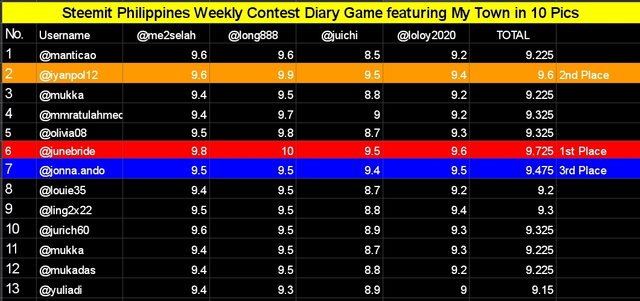 ⭐⭐⭐
Prizes were already send:

⭐⭐⭐
Consultation Prizes: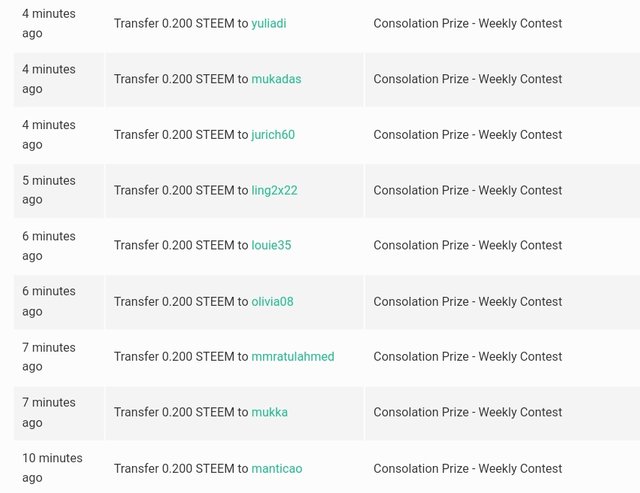 The Steemit Philippines Team.
Cc:
@steemcurator01
---
✨ ✨ ✨
---
If you want to help our Community by delegating and curating, you can do the following.
1. Quick Link
I've created an easier way to be able to delegate just select the link below.
Delegate 50 SP | Delegate 100 SP | Delegate 150 SP | Delegate 200 SP | Delegate 250 SP | Delegate 300 SP | Delegate 350 SP | Delegate 400 SP | Delegate 500 SP | Delegate 750 SP | Delegate 1000 SP
2. Delegate to how much you want.
To be able to delegate use the link.