Dreaming for Malapascua Island Adventure and Olango Island Escapade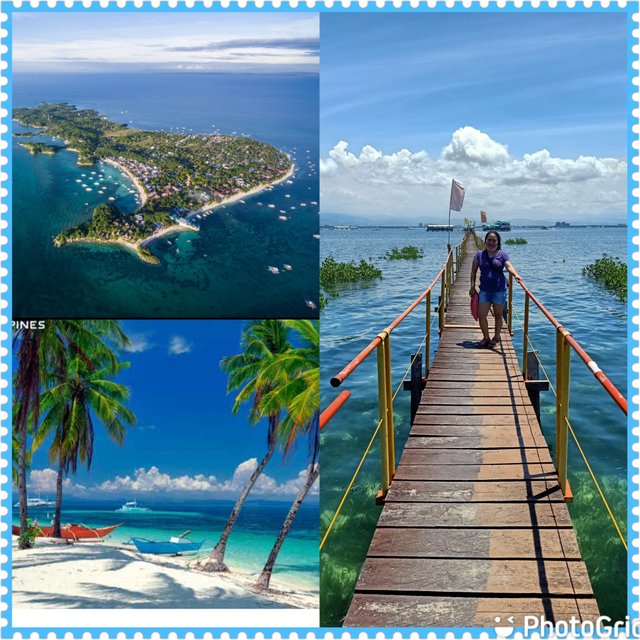 Dreaming for Malapascua Island Adventure
The warmest greetings to all steemians around the world specifically in the Philippines. Here comes another contest which is organized by the
#SteemitPhilippines
community. The topics that can catch the attention of many writers. It's all about the " Dream Philippine Tourist Destination".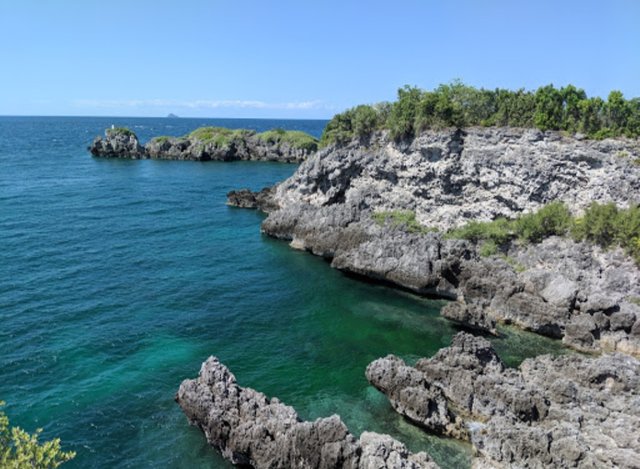 Image source
Now it was summer in the Philippines most the people want to visit their favorite beaches near our place or far from our place. This summer we are planning to visit the "MALAPASCUA ISLAND" in Daanbantayan Cebu. It was a place that I dreamed of visiting this year.
With my family, we will want to spend our summer vacation on this island. We want to enjoy our 3-day vacation and enjoy swimming on the tropical beaches that surrounded the area. I want to take a tour around the area on our future visit.
This island is located in the Northernmost part of Cebu in the Philippines. It is the leading eco-tourism destination for many foreign and local individuals who want to experience the uniqueness of the area. It also offers diving with thresher sharks.
Going to the area, we must ride a bus from the Cebu North Bus terminal to Maya Port and then take a boat ride from Maya Port since there is only a boat to Malapascua island from the mainland Cebu.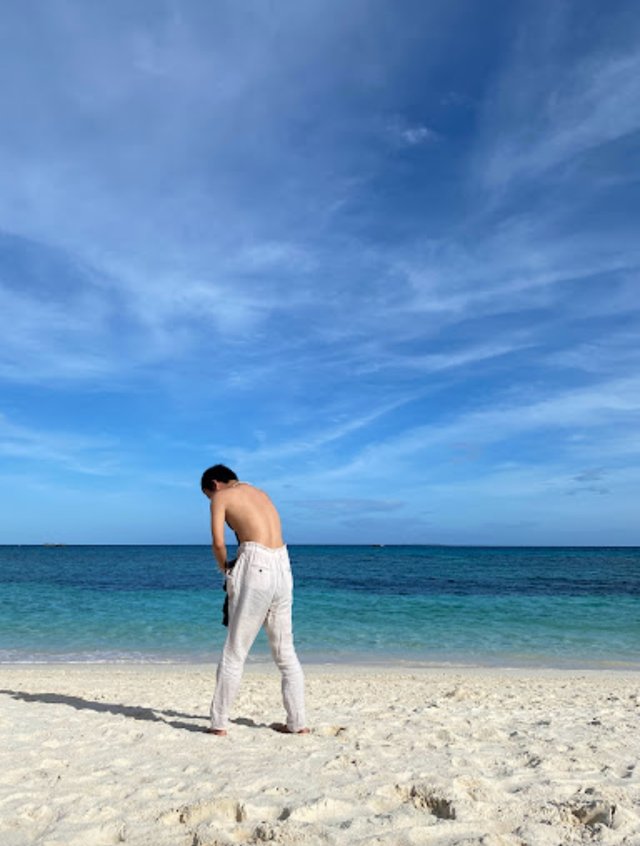 Image source
Particularly I want to visit Bounty Beach which is the main beach that has a boasting pristine and powered white sand along the water. It was the best beach where we can relax our mind and body from work and enjoy the day on it.
San Vicente Marine Sanctuary in Olango Island Escapade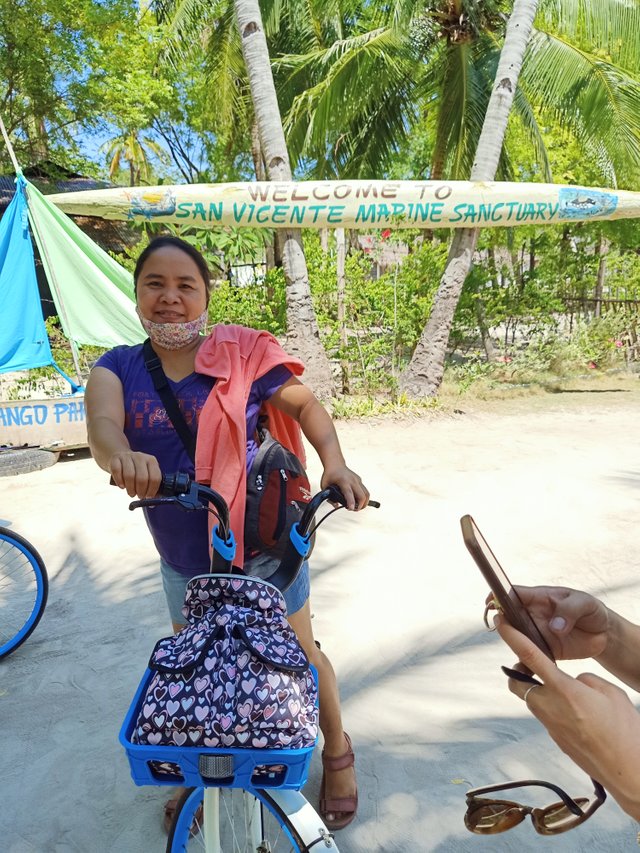 Last year we have decided to spend our summer in the Olango Islands in Lapu Lapu City. Together with my workmates and Japanese staff, we go to the best best place on Olango Island which is the San Vicente Marine Sanctuary.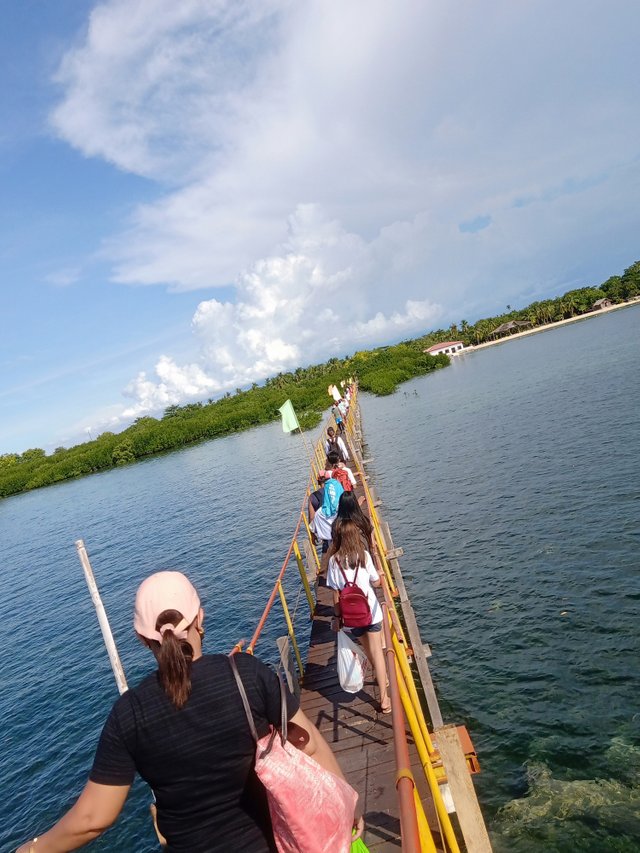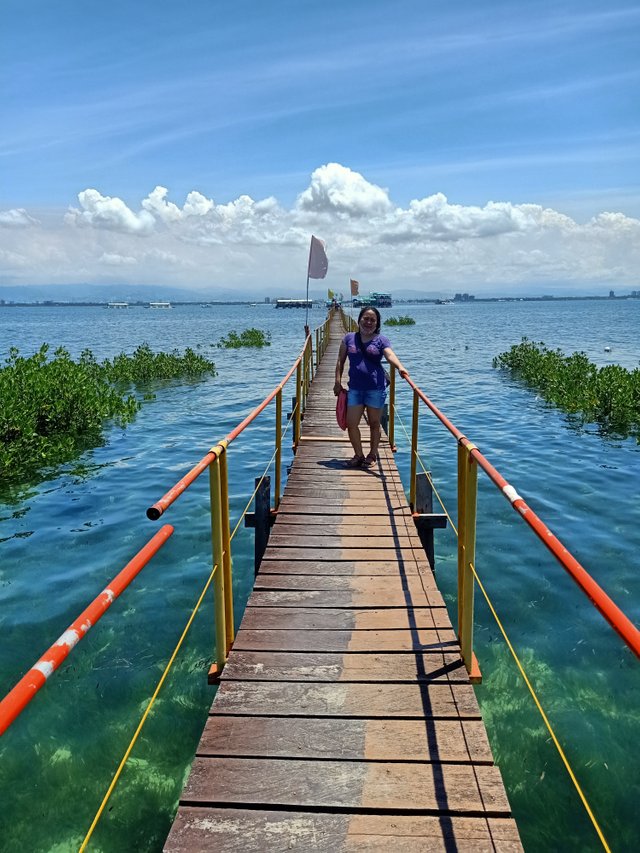 Before we step onto the bridge we must listen first to the seminar given by the management. We only listen to their instruction and follow the rules.
To reach the area, we must take the 420 meters bridge that was made of bamboo and wood. Along the bridge, there was a mangrove that shaded the area. During our visit, it was a high tide at the time and the water was near the footsteps of the bridge. I'm quite afraid and nervous when I walk on the bridge because of the water flow.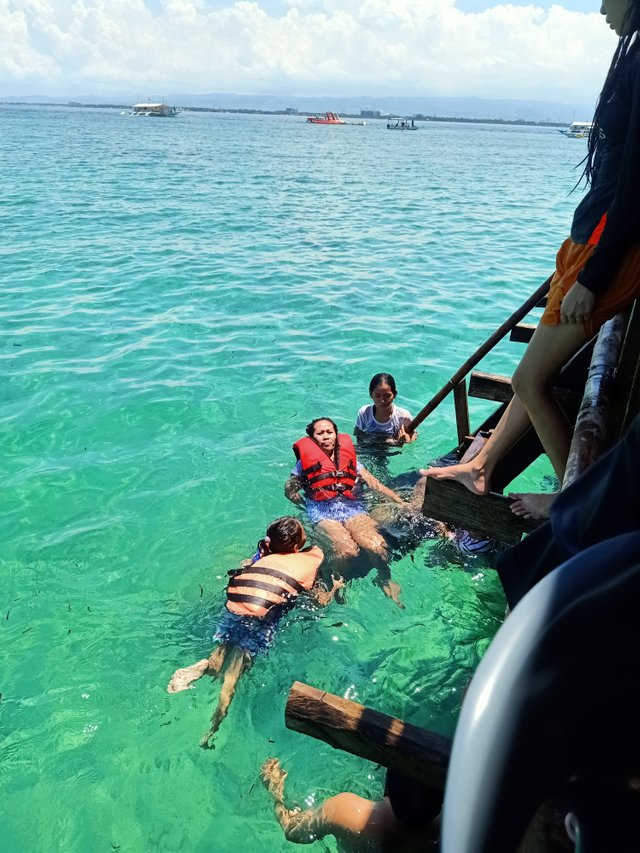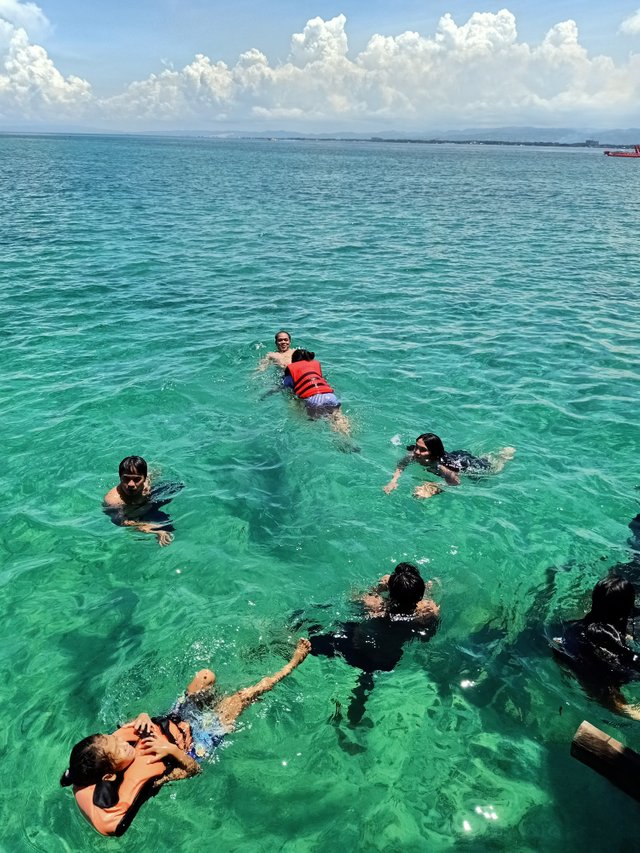 When I reach the cottage in the middle of the sea, I was amazed by the view and the seawater wa very clean and clear. It is good for swimming and diving.
It has a fish sanctuary in the area but on our visit, we cannot see the fish because the level of the water is very high. But I enjoyed the day will full of satisfaction with the area that I visit.
We are inviting our steemians friends to visit this beautiful place when they have time to visit our country Philippines.
This is my entry for the Steemit Philippine Contest. Thank you and have a great day to everyone!
I will also invite @maris75 @nadiaturrina @angelycong to participate in this contest. To know more about the contest, here is the link
Regards ,