Steemit Philippines Admin Supports #club5050 || 300+ Total of Steem Power-up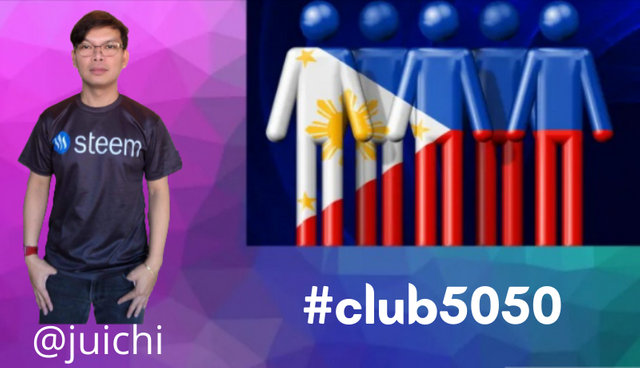 Hello, Filipino Steemians around the globe! The Steemit team through the @steemitblog account announces their latest program on #club5050 tag in which every time we do cash out of our earnings, half of it will be powered up. It simply means we only cash out half of our earnings and the other half is for power-up. As one of the Steemit Philippines' team, I am encouraging all Flipino members to follow and commit to the said program, which is not only beneficial to us but also for the Steemit ecosystem.
You may refer here for the original post.Link
#Club5050 is all about encouraging people to invest in their Steem future.
We want more people to power up more of their earnings rather than continually cashing out.
This will help grow the Steem economy which will benefit everyone on the platform.
With #Club5050 we are looking to give extra rewards to people who make a commitment to power up at least 50% of the liquid rewards they earn.
This should be an ongoing commitment, not a one-off, post-by-post event.
To take part in #Club5050, anytime you cash out or transfer away any STEEM or SBD, you must power up an equal (or greater amount) at the same time.
It is profanely stated that the #club5050 tag wanted us to do our share as a Steemian by powering up. As a responsible member of this platform, we should give back to Steemit by this means.
In my case, my account has already reached 6,894 steem power because I power up almost every month. I joined the SPUD contests monthly, just recently this month I powered up less because of my charity events and other sponsorship. But if you are going to check my account, I put almost all of my earnings in investing steem and power up. I build up my account because I trust in Steemit and this serves my long-term investment. We should bear in mind that the steem price is volatile, we have to invest to steem. We never know as the years come, the price will be tripled.
After powering up, I delegate my steem power to the number of communities already. I never delegated into bots, you can check my delegations here.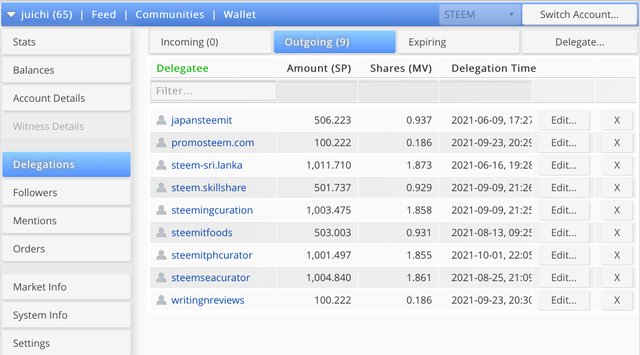 Maybe all of us are aware of what happened to Steemit before, the steem value collapsed because of some inevitable circumstances. This will never happen again if we members will be responsible enough to give back to Steemit. One easy way is to support #club5050. It is not favorable to see an account with a bigger reputation and whose been here in Steemit for a longer time, but with a negligible amount of Steem power.
I also have some articles about power-up, you may read them on the link below;
We will be keeping an eye on those members of Steemit Philippines who are trustworthy enough, whose mindset is to build their accounts who are following the #club5050 rules. They will be prioritized to be recommended for the curator's support. Many might think that this program will decrease your income, but we should also think about the silver lining of this rule, all of us will benefit if the steem value remains high.
With my support of the #club5050 program, now I will set my account as an example and hopefully, this will inspire others too.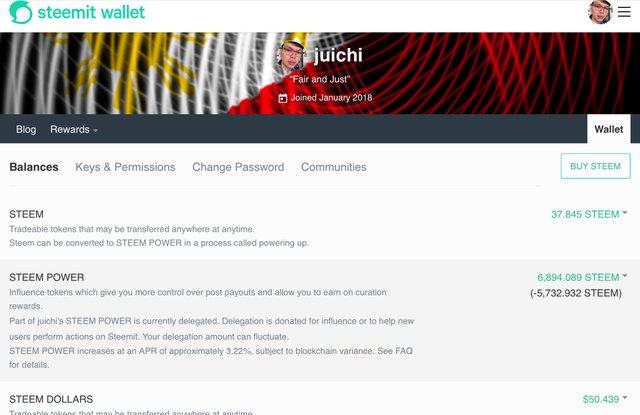 My present wallet shows that I have a total of 50sbd. So, this means that I will have to give back to steemit my 25sbd and the other 25 sbd is my share. I will contribute 5 sbd to our upcoming Charity event. What's left is 20 sbd, and I will transfer this to the exchange as my clean earnings.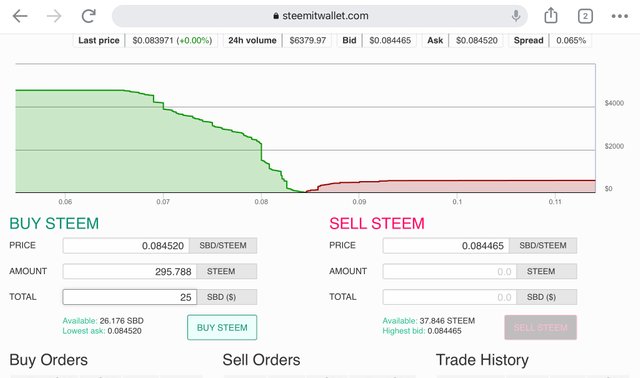 Here is my proof that I bought steem worth 25 sbd from the Steem market

I transferred 20 sbd to the exchange and 5 sbd to @liamnov, the organizer of the Steemit Philippines Charity Event as additional support.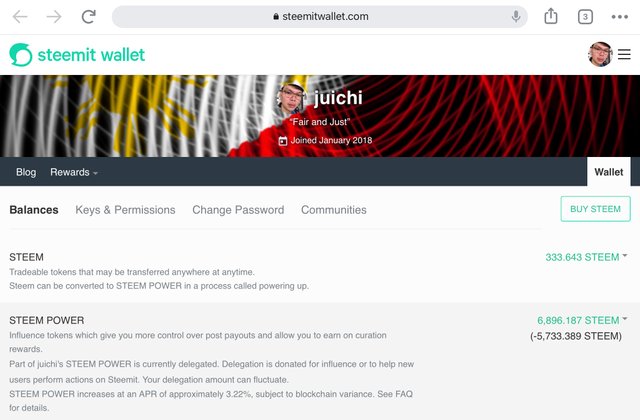 My present wallet shows before power-up that I have 333.643 steem and 6,896.197 total of stem power.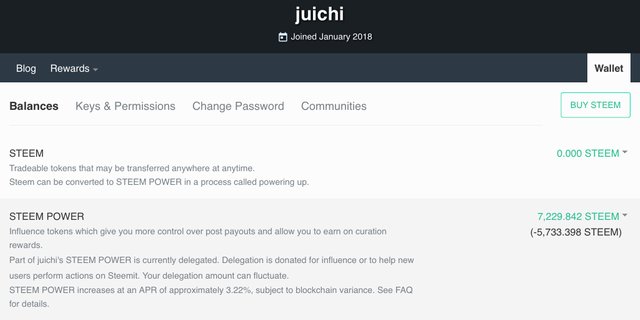 My wallet after power-up, now I have a total of 7,229.843 steem-power, closer to my target of 10,000 steem-power by the end of this year.
Lastly, I am encouraging all Steemit Philippines members to show our support to #club5050 by powering up 50% of all our income. And let us be grateful enough that our community is one of the chosen to receive steemcurators support. And we should not waste this opportunity lets us show them that we deserve their trust. I know we are all in need of money because of this pandemic. Many of our fellows lost their job and Christmas is fast approaching, but let us put our steemit account secured first and not drain our steemit earnings.
I set 20% payout of this post to Steemit Philippines.
Yours sincerely,
Admin @juichi