Community Curator Application for April 2023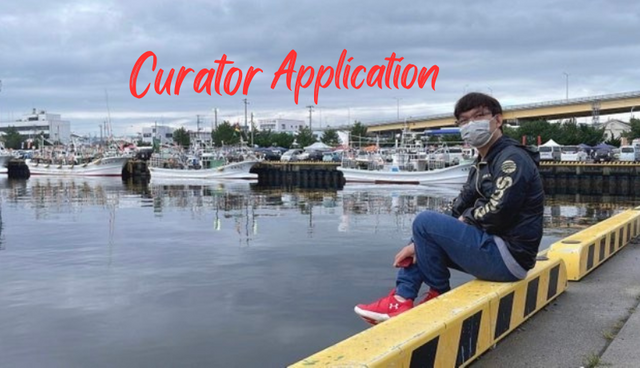 If you get used to doing things, you will always long for them, and soon becomes your routine. But still, what matters most is you work responsibly while enjoying doing it. And those are the reason I am applying again to be one of the curators this month of April.
---
The brief history of my journey in this platform 5 years now.
---
I am @juichi, a full-blooded Filipino. I started Steemit way back in January 2018. Since then this is my only account. I am never active on any social media blogging site other than Steemit. I can speak English, Tagalog, and Visayan languages.
I have been initiating contests using the community accounts and posted posts that talk about Steemit and encourage users, especially the Newcomers to stay on this platform. I have been in #club100 for a long time and actively supported our members in the communities that I am with.
---
My Duties and Responsibilities in Steemit
---
The current Country Representative of the Philippines.
One of the Community admins of the Steemit Philippines Community.
Co-founder of the Channel "F" Community on Steem.
Greeter of the Newcomers community.
One of the @steemcurator 09 curators.
---
Here is my current Steempower Status
---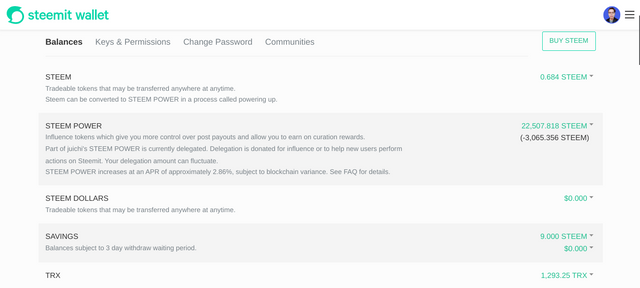 >
dolphin x4
22,507.818 STEEM
Voting CSI 16.4 ( 0.00 % self, 266 upvotes, 122 accounts, last 7d )
---
My Delegation
---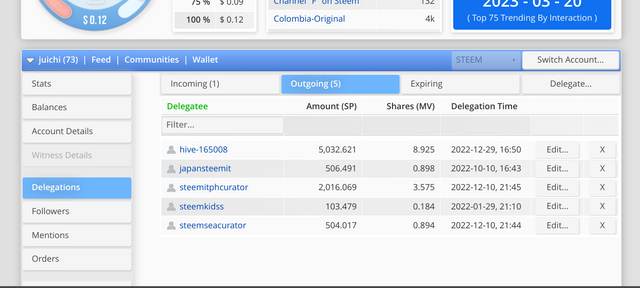 I have delegated my steem power prioritizing those communities that I administered. 5000 steem power to the hive-165008 or the Channel "F" Community, 2000 Steem power to the Steemit Philippines Community, and to some other communities I am interested with.
---
Curatorial experience
---
---
In real life, I am married and a father of two kids. I have been keeping my balance between being a responsible father and a community leader. I graduated in Culinary Arts in the Philippines. Currently, I am working in a Japanese business firm at an Export Zone here in our country. Most of my posts are about my diaries, recipes, family stories, tutorials, community updates, and educative posts for Newcomers.
---
Conclusion
I hope that I have worked well as one of the curators, and I am always grateful for this opportunity. I did try to do my task with integrity and refrain from being biased. Truly, being one of the curators give us a chance to look for those unvalued posts from users and help them build their steem power.
In addition, I included below the compilation of Achievement Task in the Newcomers Community.
Compilation of Achievements Task by @juichi
---
For further information, refer to my previous curator application since the information about me is just the same.
Sincerely,
@juichi