#burnsteem25 #club75 Diary Game 8.23.2022 Paddle boating by the lake with family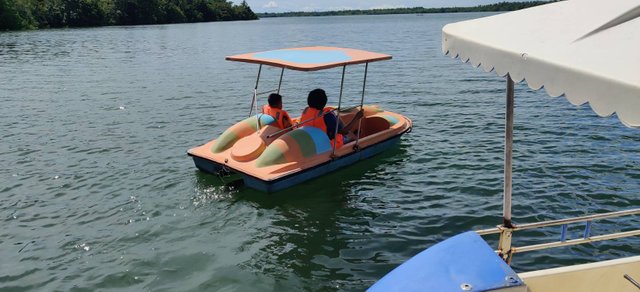 Family time is always a fun time!
It is fun to travel with family and specially when we do things together for the first time. It was our first time to try paddle boat and also my first time to see a wide lake.
It was actually my niece's idea to try paddle boat since we haven't tried it. Though I am a little bit scared because I can't swim and the vest does not promise to save me as I looked at it, it wasn't that great. Well, there were life guards ready to jump and swim to save people... then it gives me confidence to try it.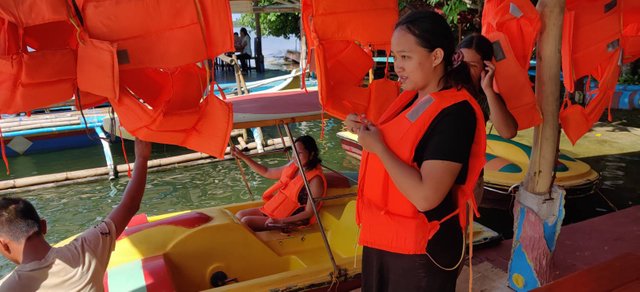 To my niece courageous spirit, she was the one who tried it first together with my sister @sweetspicy. She looks having fun while getting ready to paddle boat. The staff gives instructions on how to maneuver the boat. Actually it is very easy. They having fun as I looked from afar.
Then next pair was my sister Rose and the kid who came with us. He's just 10 years old but very brave to try to all the activities we had as well as the zipline, but sad to say we didn't allowed him because we didn't have his parents consent. The boy's name was Kyle and he's very smart and able to understand instructions quickly and beside he also good in swimming so no worries for my sister who's scared but loves to experience the boating.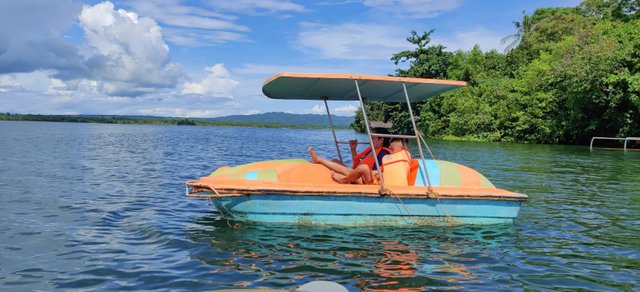 Then here comes next pair, me and my husband @steemitcebu. I am glad to have him at all times especially during paddle boating. Though the vest we had wasn't that great for me but for sure my husband could save me when the boat sinks. Well, those are just thoughts that I had, the boat will sink but for sure in reality it won't. Less chances that it would happen as long as we just be sitting and knows how to maneuver the boat.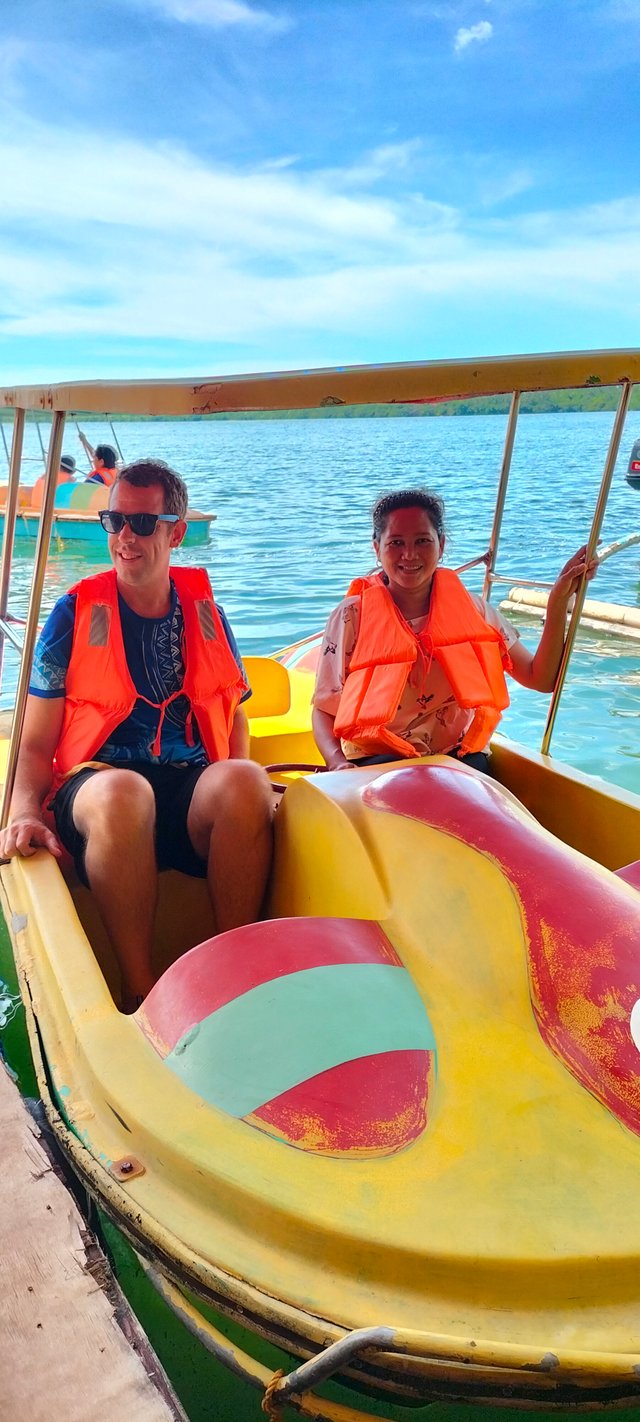 We pay 50 pesos or roughly 3.5 steem per person for 30 minutes use of the boat. It's cheaper and lots of fun. Having 30 minutes for the activity is already a lot of time and for sure the experienced we had was priceless and the memories are sweet to remember. The weather was kind to us on that day. The sky was very clear and beautiful. It was just a perfect day to try new adventures with family.
I am inviting @bisayakalog @lealtafaith @mrs.cuyag to share your adventure with us.