#Burnsteem25 #Club5050 Diary Game 7.18.2022 Visiting the historical Plaza Cuartel in Puerto Princesa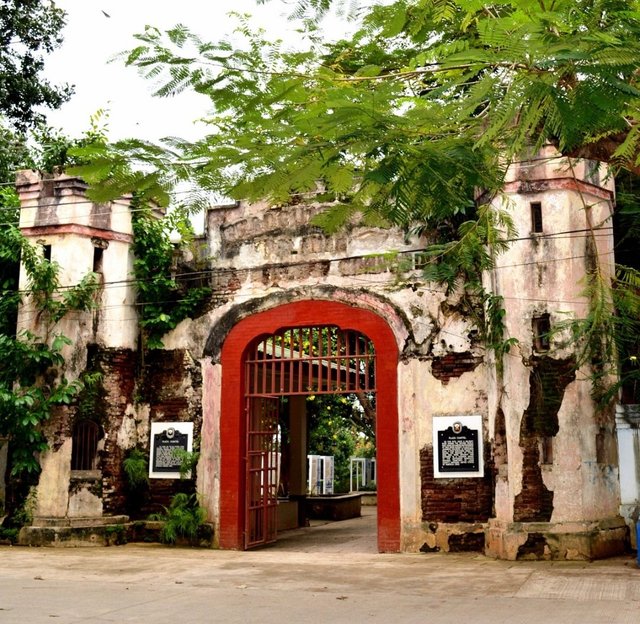 One of the places I have visited recently in one of the regions in our country, Palawan, was to visit Plaza Cuartel an outdoor park and a landmark in Palawan that used to be a penal colony during second world war. Plaza Cuartel is originally built by the Spaniards and is now a leisure park, a famous tourists spot in Puerto Princesa. Historical markers are posted on the old walls to remind tourists the gruesome incident in the place.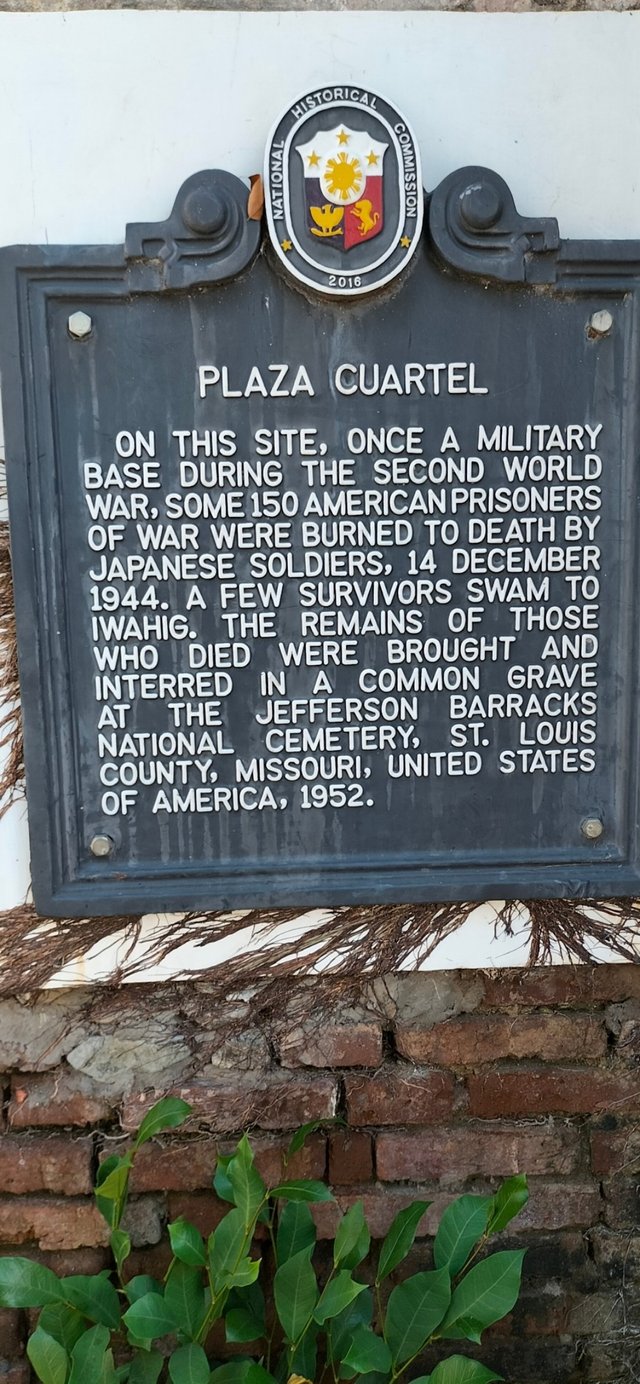 The plaza was well preserve by the citizens in the city and they maintain the cleanliness of the area. It is just an ordinary city park with concrete pavements, towering trees and benches where visitors can take a rest and enjoy the view . There is an ocean connected to the plaza which I learned that some US military used it as an escaped tunnel. To the other side of the ocean on my right is their beautiful Baywalk which is also one of the tourist destination in the city.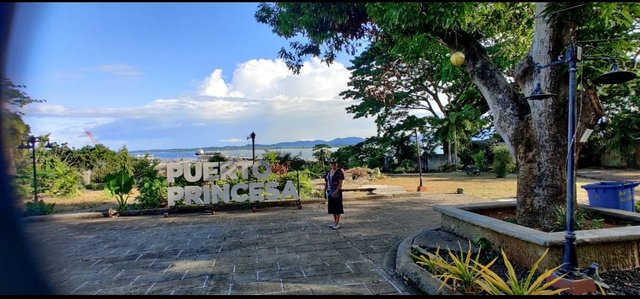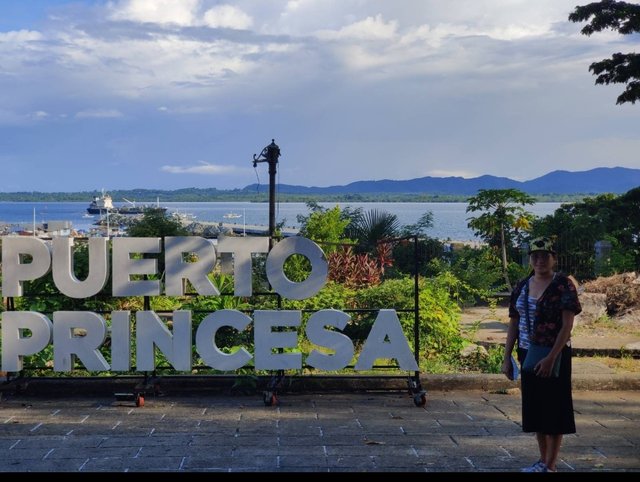 Looking at the structures and learning more about the history it gave me goosebumps after knowing that US military victims were burned alive in the plaza. Imagining how those people suffered and died in a brutal way was tearing my heart. How painful it was also to the family.
To honor and remember them, a monument was created to remember and preserve the history of the plaza.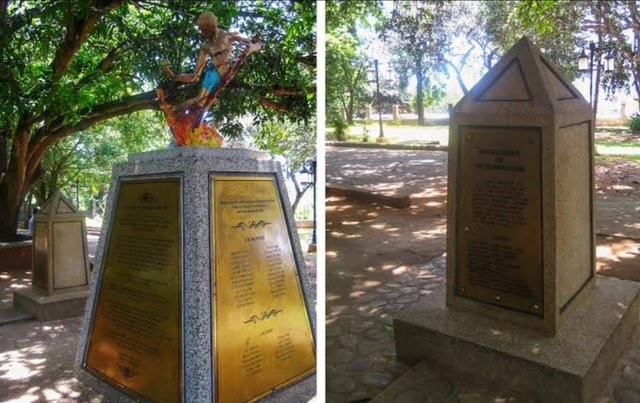 After visiting the Plaza Cuartel we went straight to the Cathedral just across the street. The beauty and solemnity of the church made me pray for my heart's desire and for the souls of all that has been in trouble during the war.
I hope you (who read this) will get a chance to visit the place or if not just say a little prayer for those who have fought for our country also those who put the history of our country worth fighting for.
I am inviting @steemitcebu @fabio2614 @juichi to share some historical places you have visited.