#Burnsteem #Club5050 Diary Game 7.11.2022 | 7/11 Store sale anniversary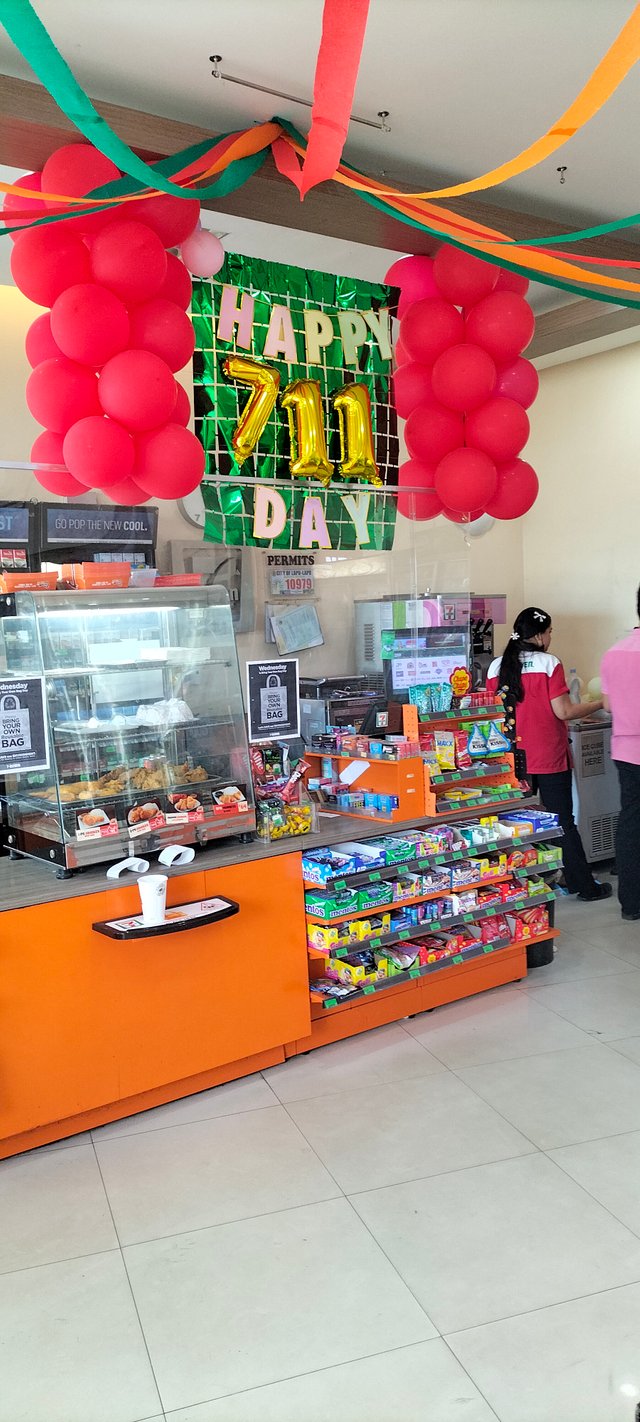 Today is July 11 or 7/11, as the famous convenient store chain celebrates its anniversary and its a big sale day! I actually forgot and didn't realized the date today until I went out to buy medicine for my mother. Rose pharmacy is next to 7/11 convenient store. While I was in my way to the pharmacy, I was surprised for the number of people outside the convenient store. When I got close to the place I have seen the big sign for the event, and that made me decide to go first and checked what they have for promos.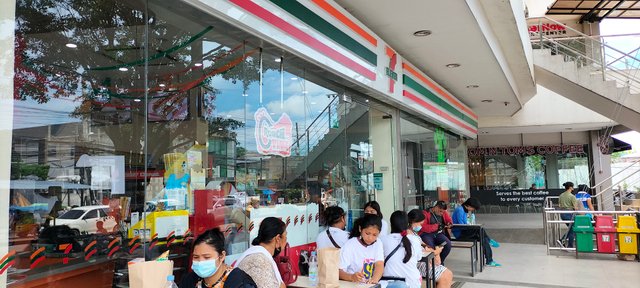 I first checked the displays for the products on sale. Actually they don't give a lot of promos this year at this branch. According to the sales clerk, the management of the branch didn't give an on the go signal for a lot of products but only those that does not highly sold and not familiar to the people. They have wine and other canned drinks which I haven't tried before though I have seen most of them displayed in the chiller of most grocery stores.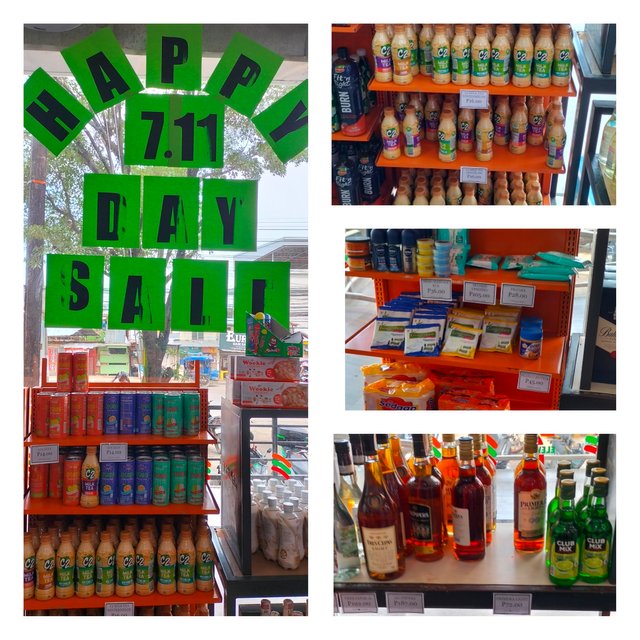 They had C2 milk tea flavor (I haven't tried), sola ice tea (first time to drink today) taste was okay not my favorite, and locally brand cold drink guyabano flavor which for me the taste was fine.
For the snacks, they only had the hotdogs promo, the siopao or steamed bun was not included. The hotdogs with bun was 50 percent off and I bought 4 pieces. I was a little bit sad because their siopao asado is one of family's favorite. It was still good because I was able to get a small jar of peanut butter for a cheaper price.
When I was about to go out, a lot of people flock to the hotdog bun area and buy. People were queuing and were hoping to get some since there was no limit as to how many you will get. Good thing I was able to get some for me and my family for our morning merienda.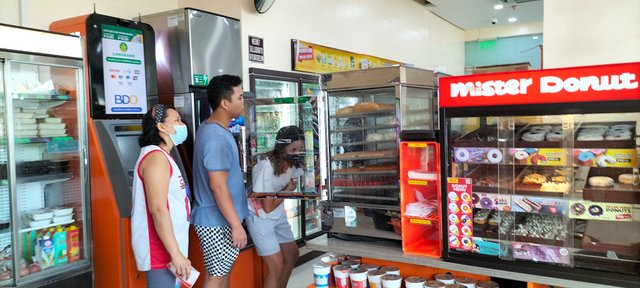 Finally I have to pay to the counter and these are the snacks I got. All in all I paid PHP 126 or roughly 11 steem for the 3 canned drinks, 4 hotdog buns, and a small jar of peanut butter.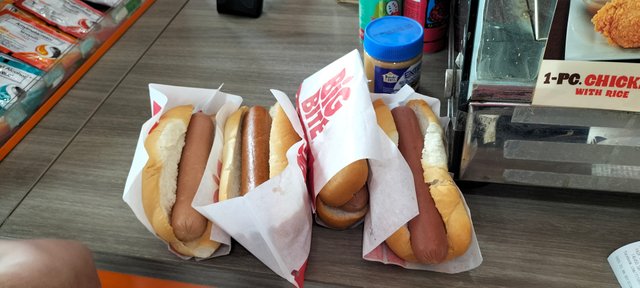 My nieces where at our house and when I told them about the 7/11 sale, they rushed home and told their mother. Not a second, they went to the store and get their snacks as well.
That's my 7/11 story. How about @jes88 @abby0207 @fabio2614 what's your story to share today? I am excited to see it!👍😉