My skill and knowledge to all by @sanjamkapoor
Hello Steemians!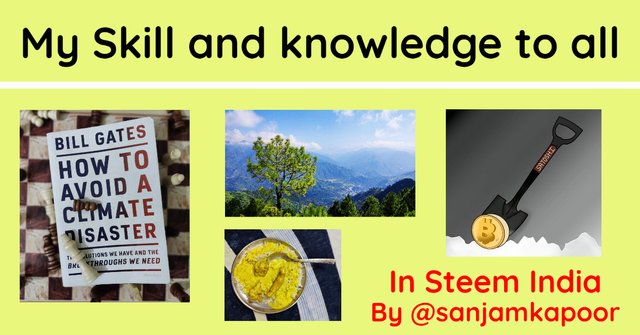 Hope you are all doing well. So, 3 days ago I came across the post in Steem India by the Community Mod Deepak94. The post is this: Contest. Here I would be taking part in this contest through this post, respecting all the terms and conditions shared for correct participation. This is going to be fun.

---
Topics:
The first topic here would be My art skill. I am kind of OK OK in normal artwork but I do Digital artwork with much more enjoyment cause of Undo button present there...
MY ART SKILL
Here's an artwork I drew many days ago: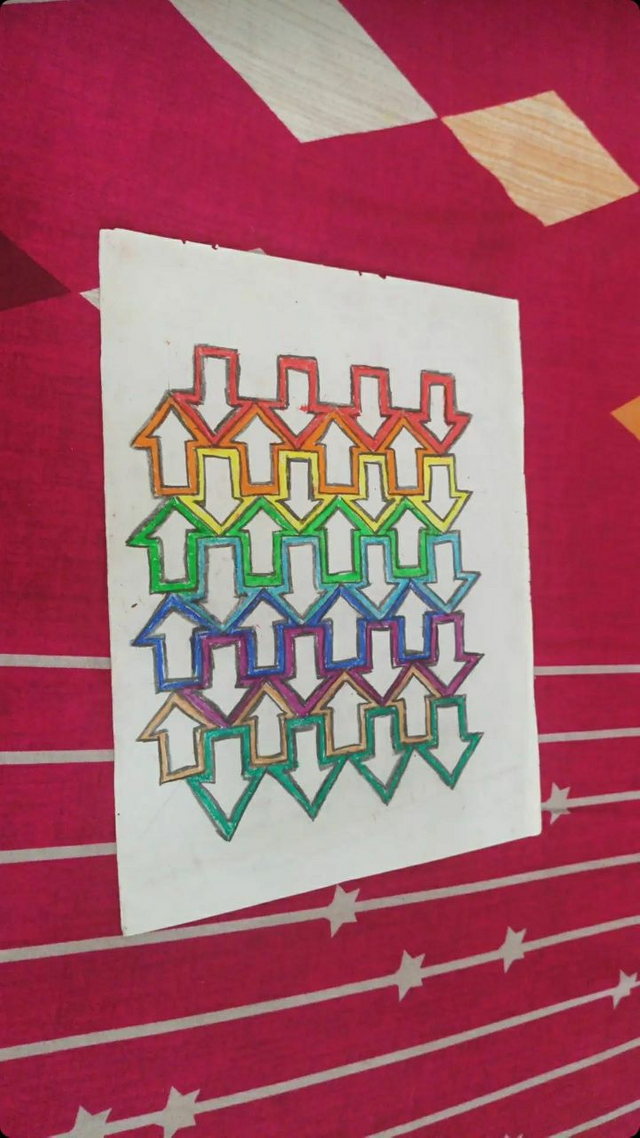 I feel it is not that great, to be honest, but I am not that of an artistic person. Did it in the time pass. This design of arrows I took from someone's jacket. While I was hanging out with my friends which I rarely do, I saw this on someone's jacket and kinda liked it so when I came home I was free so thought of making it.
Before drawing it, I had much better expectations for the drawing than what it currently looks like. Made some color blending mistakes. Anyways,
Here's the other artwork.
This one I can confidently say to myself that yes, Sanjam, you have done a good job.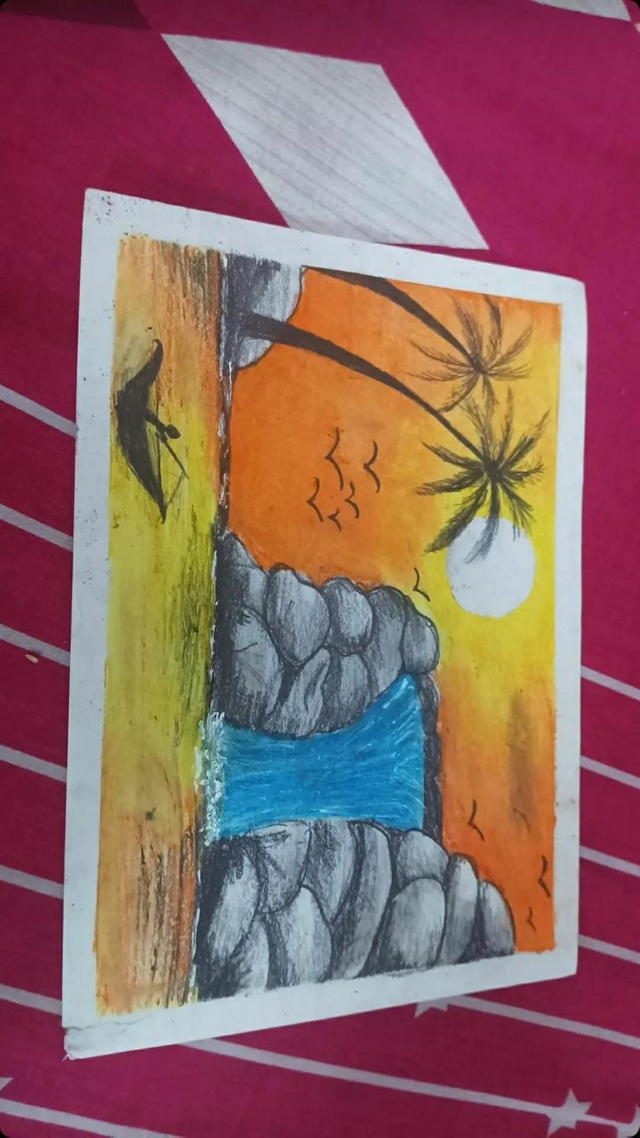 You might wonder why the previous one looks so dull in front of this.
Here's the simple explanation:
I made it with heart.
In school, we had to get a drawing done to get the marks for assessment and you know every teacher wants a presentable output, great work which makes sense. So due to that I drew it, it is actually a year old but I still remember how happy I was when I successfully made it.
The sunset, the waterfall, the stones, palm trees, and the boat, everything looks in good spots.
These were my 2 main artworks on paper. Virtually I have this one which I created on the occasion of:
19th Million Bitcoin mined.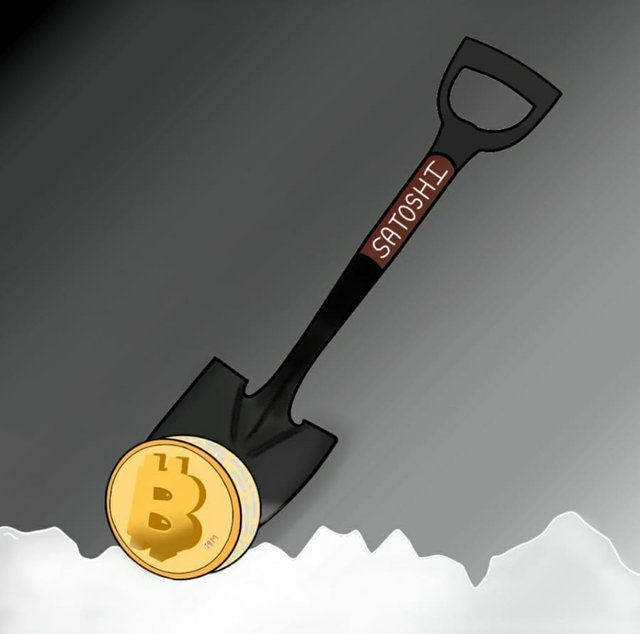 App used to draw: Infinity Painter X
Stylus used: Tukzer
This one I drew on my phone with a stylus pen. I enjoyed a lot in making this. I am obsessed with bitcoin so this is the result of that obsession.
I don't have any other info. regarding this, I just wanted to draw which I personally ( for my mind satisfaction) would feel that yes, this is GREAT!
Which one do you feel is best during your first impression?

---
SPECIAL FOOD RECIEPE
Generally speaking, I am not a foodie person! I am not!
But...!
I have a recipe and I like the taste of that a lot. Here it is:
CURRY RICE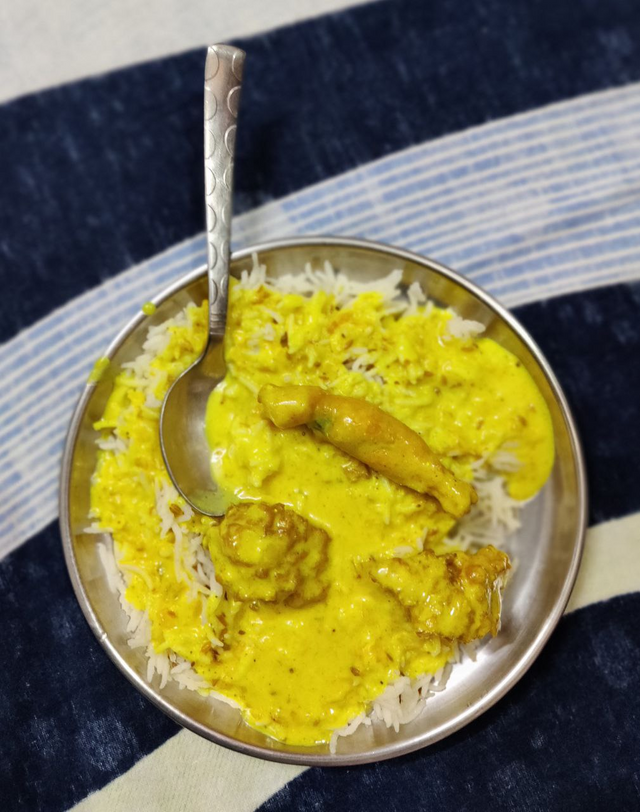 Traditionally we say it "Kadi Chawal". I really like it, here's the recipe regarding that:
Take buttermilk (Lassi) 1 cup and Chickpea Flour (Besan) and blend both of them together using a blender.
Add Spices including Salt(namak), Turmeric powder(Haldi) and Red chili pepper(Lal Mirch).
Temper Onion(pyaz), Garlic(lehsun) and Green Chili(Hari Mirch) together in a different utensil. Also, add Cumin(jeera) and Carom Seeds (ajwain) to it.
After it is tempered enough, add the product called into the mixture of buttermilk and Chickpea flour which we blended earlier.
Wait for it to boil, after that put it on low flame.
Prepare Pakodas side by side after done with all other steps, add them to the curry.
Your curry is ready! This is the way I make curry and like to eat, yes things at restaurants make taste buds happier but in the end, the self-made thing has a different taste and quality.
Also prepared at home, hygiene confirmed!
1 other thing which I like and also have the recipe for is Peanut butter, though I don't like it a lot and rarely consume it but once I made it and the making process was really enjoyable. Are you familiar with any peanut butter recipes?
Let's move on to the final topic now...

---
PHOTOGRAHY SKILLS
Here I would be sharing some of the photographs I clicked. Rather than ck=licking pics of myself I like to click the pics of things around me, also an introvert so I guess this could make sense. I have my pics but that would make no sense to share here because they are clicked so BAD! Going the photographs:
Book Photograph.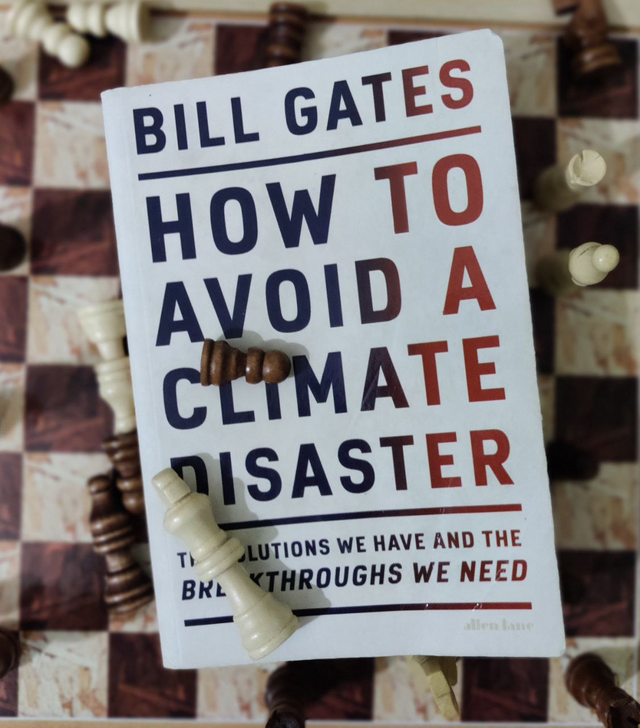 Clicked using: 1+ Nord
I have reading as one of my favorite hobbies out of all I have, like out of my 3 -4 hobbies. This is just the pic of 1 of my book which I have out of all on my bookshelf. This I clicked intending to get a good shot and I feel I am kind of successful, am I?
Portrayed the book with chess board behind as background, also chess was my earlier hobby but I left it...Anyways I sprinkled some chess pieces on top of the book and clicked the shot using my mobile phone.
Landscapes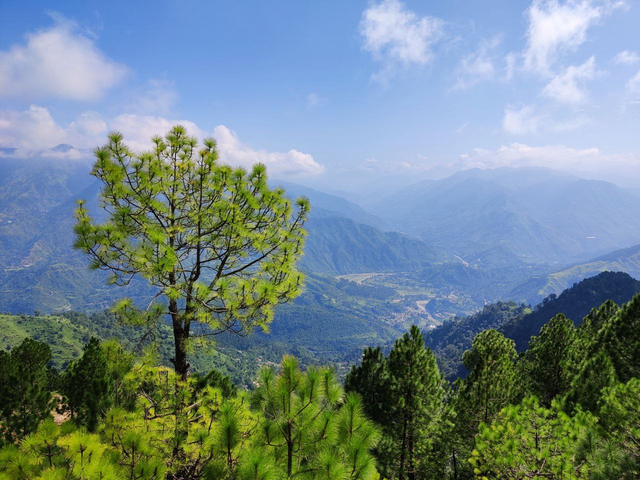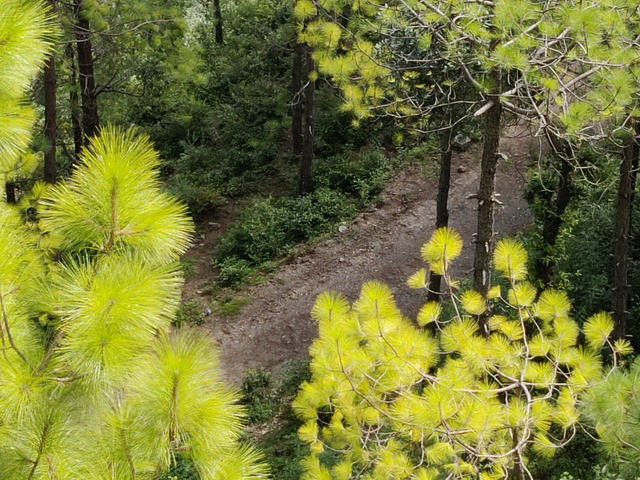 ---
During my trip to Sylvan resort which I shared everything in my other post, I clicked these 2 there. I clicked some more but I feel these are the best of those. In both Nature, I personally feel is portrayed very well.
At first, the whole mountain view is captured with plants sown below with a pretty nice color capture. I remember during the time of clicking, cold winds were blowing there. That was the time I felt I am standing in heaven.
In the second one, the way of walking is captured of the mountains with a pretty nice tree combination and position. In comparison to the previous one, I feel this one has much better color contrast but on the other hand previous one has a better view. I like both the respective areas and places. Also, I am not a professional photographer so my pics can't be perfect but I feel these are better than most of mine.

---
CONCLUSION
I am not good in all 3 areas of the topic but I shared my best experiences here. In the first, I shared 3 artworks:
Arrow Design
Sunset scenery
Satoshi's Shovel
On the second topic of a food recipe, I shared the recipe of Curry Rice which is my favorite!
In the third topic of photography skills, I shared 3 photos I clicked: containing:
2 Landscaped scenes.
Book's pic.
I would like to invite @sikakon, @kavindar, and @batistad to join this contest with the Steem India community. This would be really fun!
I really enjoyed writing this post for this contest and I hope the Steem India community to further organize such contests. Lastly, I would like to thank @deepak94 for sharing all the details of the contest and helping the Steem India community grow further.

---
All images are sourced to me and are clicked by me.
Phone used for clicking: Oneplus Nord.
---
Thank you everyone for going through the post.
I hope you to have an amazing rest of your day.
SANJAM