I have 5 minutes available to check what the market is doing today and, man, I am so happy to see it.
It is like a party!!!
I even happier to discover that my targets have been achieved according to the plan, shown to you since more than 2 weeks ago!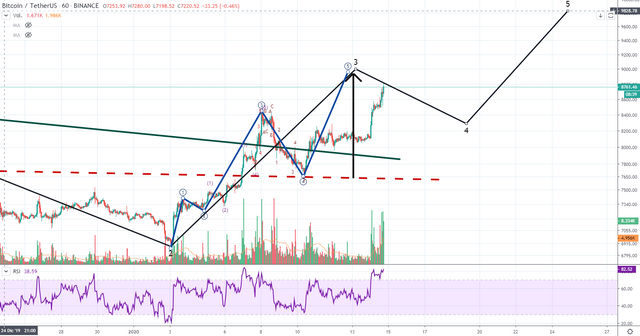 Just one position is still waiting to be filled by BTC, which is the one I set at 9000 USD and now, after seeing what BSV is doing today I have my doubts if it would not be better to cancel it and set the sell order in a higher place...
I have the suspicious that this BSV tremendous PUMP is going to be a terrific DUMP of the same altcoin in short time, transferring the gains to TETHER or to BITCOIN...
If the second happens then the current 5th wave up is going to become an extended one...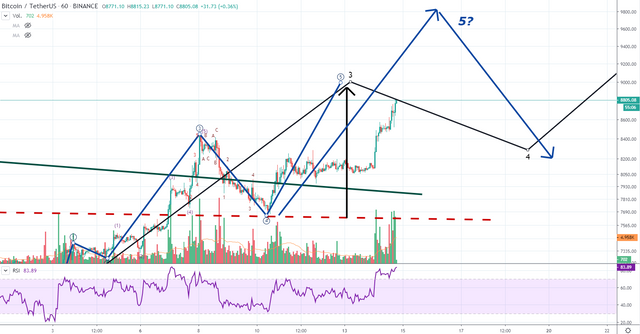 The best is to get stick to the plan... I am not going to cancel my sell at 9000 USD since I'm off and very busy for the moment...or maybe later on, at the airport, I will have a look...
By the way, another thing to celebrate:
This bullshit scenario shown by our beloved steemian called something like @h*ejin is not happening!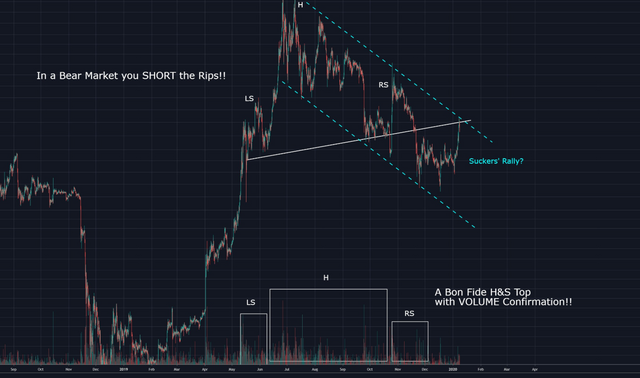 (you can see his tweet of 6 days before here: https://twitter.com/Haejin_Crypto/status/1214977672893403137 go and show him some love ;-))
Enjoy!
---
Posted via Steemleo | A Decentralized Community for Investors