Why I am targeting the JAHM token to add to @spinvest-leo's portfolio
As many Spinvest community members may already know, I have been embarking on a growth spurt of diversifying this accounts assets and curating across a number of tribes. Today, I want to spell out why I am so keen to build a JAHM income into this account, and an asset base of the Reggaesteem tribe token.

---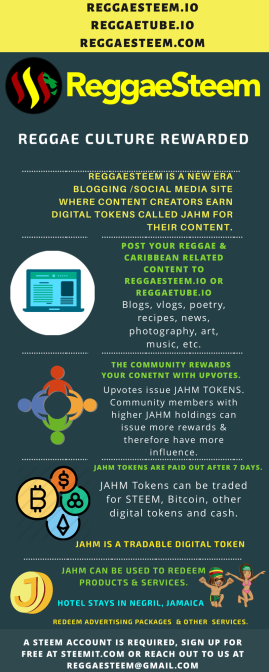 Personal Interest.
Personally, I am a massive proponent and supporter of Reggaesteem. Why? firstly, It is not really a natural fit for me. I don't really know much about Jamaica, or Reggae, and my involvement in the tribe isn't my primary driver. Plus I live in Australia, about as far away from Jamaica as you could possibly be without a spacecraft (or so it feels anyway).
I have built a personal involvement primarily as an investor, and backer of the project. The content on Reggaesteem is well moderated, and good posts earn the lion share of rewards. Consistent good quality content creators get rewarded with regular support, and in time a place on the @jahm.whitelist, managed by @crypticat.
Reggaesteem is one of my top 4 Steem based investments, up there with LEO, SPI and my Splinterlands collection. Here is why...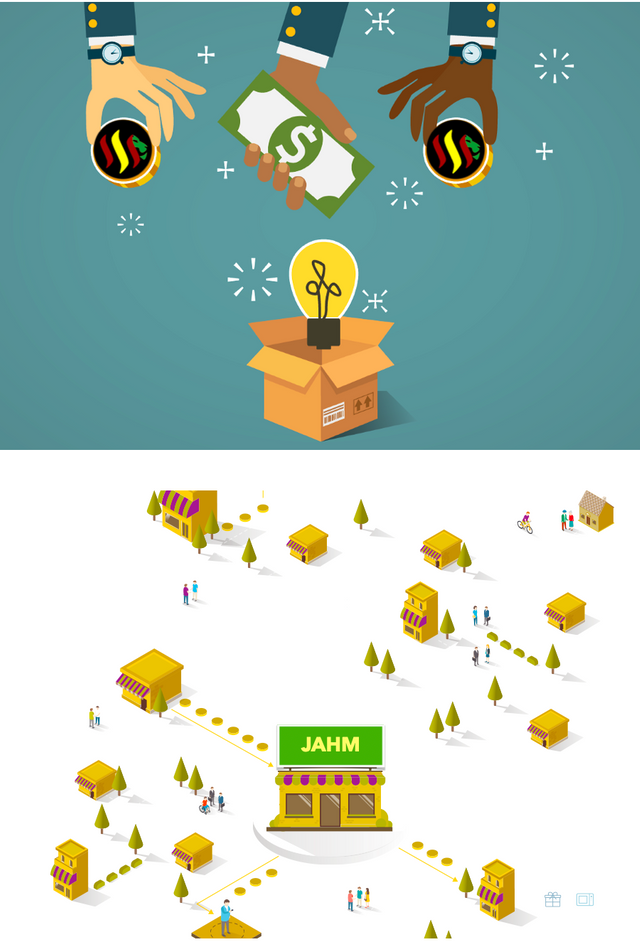 ---
Use case.
This tribe is focused, more than any other I believe, on building a superb use case for its token.
JSNS token is a reward for staking 100,000 JAHM. It is literally an accomodation voucher token granting accomodation in Jamaican hotels and resorts for the owner. Tourism is an ideal use case for crypto in general, and STEEM tokens with super-fast, free transfers are the ideal choice for travelers.
The founders are on the ground, trying to onboard hoteliers and tourism venues in Jamaica to use, accept, and adopt STEEM and JAHM into their businesses.
Check out @donald.porter's twitter feed for a glimps into what this tribe is doing to onboard and drive this project forward.
@crypticat is on holidays in Jamaica at the moment, and he is using his JAHM to buy things - see this post where the Cat buys some Beer's with his JAHM tokens.
They are promoting and advertising - with National radio advertisements - how many STEEM projects are running national advertising?
Personal knowledge.
The Reggaesteem tribe is an easy one for me to expand @spinvest-leo into. I already hold a solid sized stake, and have knowledge and experience in the tribe and have quickly shifted over my personal whitelist to @spinvest-leo . I have also delegated over 10,000 of my stake to start the process - the first curation payouts will start over the weekend.
Delegation program???
Unfortunately, I don't have the time or the energy to spare to add a JAHM delegation program to the LEO one I already run. This won't become another way to "mine" SPI tokens, unless someone else wants to set something up. I do think that even the earnings from the stake I have delegated over will suprise people, and will definitely add value to the @spinvest token over time.
Can't wait to see how this goes. My delegation (given for free with no personal reward or benefit) is temporary. I will gradually reduce it as the account builds up a JAHM stake as I see fit.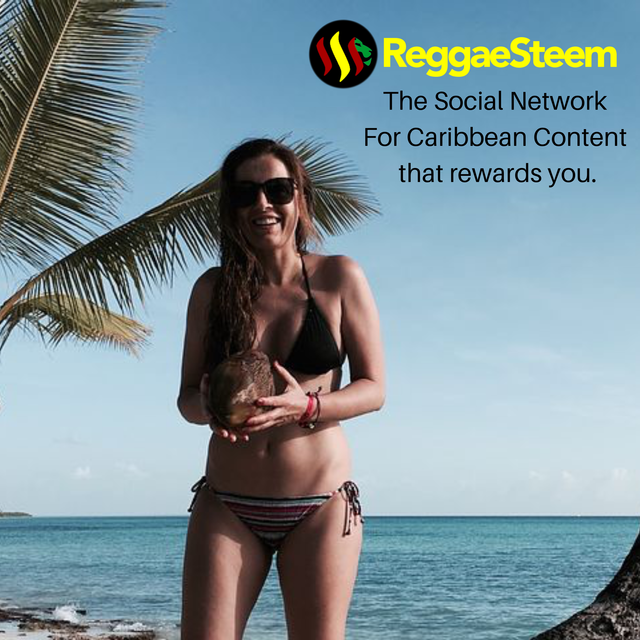 Thanks for reading and supporting @spinvest-leo, and do check out Reggaesteem if you haven't already.

If you have any questions about the @spinvest, or @spinvest-leo programs, hit me up in the comments or feel free to join our discord server
---
If you have not heard of @spinvest-leo before, what we do is accept delegations of LEO power, and pay a weekly passive return with SPI (spinvest) tokens. The return is calculated on 1 SPI per 900 LEO delegated per week. Any amount over 9 LEO can be delegated, for a weekly payout. The main @spinvest account transfers it's LEO earnings to us for now to assist the growth of this account. The asset base we are building here from surplus earnings above the mining payouts are added to the Spinvest asset base, increasing the value of the tokens you earn.
Thanks to everyone supporting this program, especially the delegators. Don't forget, when making a delegation, please DO NOT put the @ sign in, it leads to a plague of locusts to descend upon your house... (or at least the delegation doesn't work).
New delegations, or increased delegations always welcomed. You can delegate any amount, however 9 LEO would be the minimum to receive a weekly payout. If these are you first SPI tokens, feel free to ask any questions and check out @spinvest for more information.
Supporting the following accounts will support the Spinvest tokens growth:
@spinvest - the main account.
@spinvest-leo - this account.
@spinvest-votes - separate account to coordinate club member votes on a regular basis.
@spinvest-neo - Account for NEOXAG delegations.
Cheers,
JK - aka @jk6276, @jk6276.leo and other similarly named accounts :)
---
Posted via Steemleo | A Decentralized Community for Investors